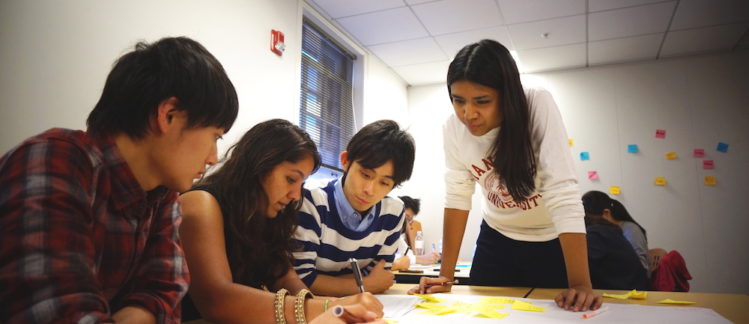 Overview
Program Dates: Spring 2018
Open to: University students (18 and older) from Japan
Location: Stanford, California
Application Deadline: December 2017
Applications for the 2018 DSI Program will open in September 2017.
The Design-thinking for Social Innovation (DSI) Program brings together 30 university students from Japan and Stanford to practice the innovative process of design-thinking for social good. In this 10-day program, you will dive deep into the process of creating innovative solutions and experience working together across cultures as your team applies design-thinking to support an education-focused partner organization.
Details
If you want to see what it's really like to work intensively a US-Japan team and how to use the design-thinking process in real life, this is the program for you!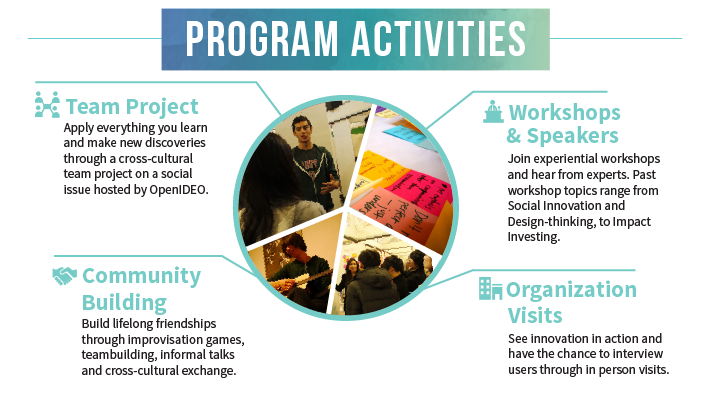 Program Staff
Meet the dynamic team who will join Yi to facilitate the DSI 2017 program!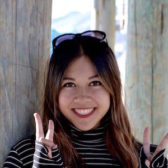 Jessica Meno
DSI Stanford Host
"初めまして! I'm Jessica, a third-year Stanford student studying English and Japanese, and I'm very excited to meet you this spring! I love Japan, especially after growing up in Okinawa for eight years. I decided to co-lead this trip for many reasons, but the main reason is my love for VIA. This summer, I worked with VIA at Stanford for the American Language & Culture Program, and participated in the Impact Abroad Japan trip. During Impact Abroad, we worked in a Japan-Stanford team using design-thinking to create meaningful stories for Rikuzentakata, a city bravely recovering from the 2011 earthquake and tsunami, and I believe that we can have the same impact here in the Bay Area. My hobbies include weightlifting, playing video games, and watching Studio Ghibli movies, so let's have fun together! どうぞ宜しくお願いします!"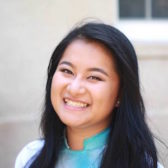 Cali Nguyen
DSI Stanford Host

"初めまして! I am Cali, a third-year student at Stanford studying Biomechanical Engineering and Japanese. I coordinated VIA's Medical Exchange and Discovery (MED) Program this summer and had an amazing time engaging with participants from across Asia — which is why I'm super excited to co-lead another trip with VIA. I'm also super excited because I'll get to explore design thinking, social innovation, cross-cultural communication, and education with you! My favorite things include milk tea, dance, and design. 一緒に楽しもう!どうぞ宜しくお願いします!"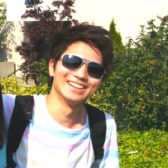 Keita Hiratsuka
DSI Japan Coordinator
"Hi, I'm Keita, a coordinator of DSI program. I'm a senior student of Business department at Rikkyo university, but I'm planning to go on a grad school of Sociology or Cultural anthropology. I'm here to assist with you in all aspects of this program. Especially, I'm capable of supporting you with challenges such feeling confidence in your skills (e.g. Discussion, Presentation, English…) and any hesitation in taking new action. I have experienced a wide variety of programs and projects as both participant and coordinator. For example, a summer program for cultivating leadership, internship at NGO, and a discussion camp on social issues. Some of the experiences are in my high school days. Please do not hesitate to ask me even if what you are thinking seems to be small or ridiculous. Keep on smiling!"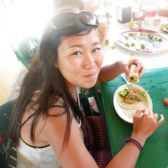 Urara Mikami
DSI Japan Coordinator
Urara is a 4th year student at Rikyyo university in Japan. She studies international business focusing on how cultural differences influence on businesses. She has strong interest in issue of human trafficking and sexual abuse in Japan and abroad, and has done PR and awareness-raising activities at an NPO and her university. She is willing to connect with people by SNS as well as in person, and her favorite things to do are photography and drawing so these soft and hard skills would help DSI program 🙂 Furthermore, thorough her study abroad experiences in the US and Germany and other cross cultural experiences, she learned an importance of knowing both difficulties and excitements of cultural difference, and that is one of the reasons why she has a passion for being this coordinator and support participants to enjoy this DSI program. As DSI coordinator, she will make the best effort to create an environment that everyone can achieve their individual goals while achieving a goal as a whole!
Cost
Program fee includes:

Accommodation
Transportation for program activities
Most scheduled activities
Arrival lunch
Graduation dinner
Total: $3100

Costs NOT included in the program fee:

Airfare
Travel insurance
Daily meals
Optional activities
Personal shopping expenses
Scholarships
Kyoto University – John Mung Scholarship – Kyoto University students only:
If you are applying from Kyoto University, you have an opportunity to receive a scholarship to join VIA's programs through the John Mung Program. The application deadline for the John Mung Program is December 2nd. After you pass the selection process by Kyoto University, please submit your VIA application by December 12th. A phone or Skype interview will be arranged shortly after December 7th.
Enlight Fellowship:
Successful applicants for this fellowship will receive a $1000-2000 award towards the program tuition. In order to apply for the fellowship, you must submit a video essay (instead of typed essays) in your application. To learn more about the Enlight Fellowship requirements, please click here.
Refer a Friend Award:
We'd love to know if you have friends or siblings/relatives who you think would be a great match for the DSI program. If you and someone you recommend is accepted to the program, you will receive a $100 award that will be applied to your program fee.
Note: Awards cannot be combined – successful applicants will receive either a scholarship, a fellowship or an award, but cannot receive more than one.
"It was such a great experience being able to meet energetic and interesting people from Japan and stanford! I felt from this program will keep me motivated for sure! EVERYDAY was so enriched that we couldn't have a reflection day everyday, but I will do it soon! These days were definitely worth it! Thank you!" DSI 2016 participant
"Since the program was a concentrated week of using English, I was happy to develop my English skills formally and informally. I would like to continue practicing more design thinking to be more even confident in using it." DSI 2015 participant
"Unlike the Japanese format of holding workshops and events, I like how this program was more flexible, casual and liberal. Everything was very inspiring! It's been a life changing experience ;)" DSI 2016 participant
Application Period
Early October: Applications open
November: Information sessions in Japan
Late November: Round 1 deadline
Early December: Round 2 deadline
Application Review
November-December: Priority round interviews
Mid-December: Successful applicants notified of acceptance
Program Preparations*
Late December: Participants begin pre-travel checklist
Late December: Payment, agreement form deadline; start visa application process, if applicable
Early January: Complete visa or ESTA application to travel to the US
Mid-January: Submit flight and insurance information
*Preparation activities and deadlines may be added/modified any time before the program
Program Schedule
This is a sample program schedule from 2016.
In the application, you can share about yourself [in English] in 3 sections:
Background & Contact Information: Tell us some basics and how to reach you.
Deeper Questions: Share your story & show your personality through short essays OR video*
If you're applying for the Enlight scholarship, you MUST make a video [<5min]. Click here for video tips.

Please briefly describe your experience with design thinking, and tell us why you want to participate in a program focusing on design thinking.
During this program, you will work directly with Stanford students on design thinking projects. Through this cross-cultural exchange experience, what do you hope to contribute, and what do you hope to gain from collaborating with Stanford students?
Please tell us a little about your hobbies or passions, your character, and your plans for the future.

Interview Time Preference: The next step will be a 10-15 minute phone/skype interview with the Program Director a few days after the program deadline.
Click the button to get started!

Photos