This spring VIA will lead two fantastic study tours in Indonesia and Japan. Traditionally, our study tours have been offered primarily to VIA alumni, friends, and travel companions. However, we are now opening these tours to the wider community of professionals, partners, and curious travelers at large!
What makes a VIA study tour unique?
These study tours are an opportunity to go far deeper into the local culture and community than is typically possible on a 2-week tour. You will meet local community leaders, visit VIA's partner NGOs and schools, and learn about cultural and social shifts from a grassroots perspective. Our expert staff will facilitate preparatory discussions and debriefs to help you understand the day's activities in their cultural, historical, and geopolitical contexts. The tours are designed for you to come away with not just great photos and stories to share, but true connections. You will gain a deeper understanding and appreciation of the social challenges and aspirations that connect our global community.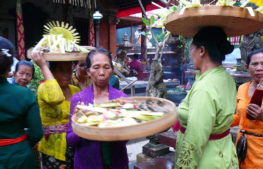 Program Dates: January 2-14, 2017
Location: Yogyakarta and Bali, Indonesia
Registration Deadline: December 1, 2016
Led by Balinese anthropologist Degung Santikarma and VIA's Izzy Rhoads, a PhD Candidate in Law, this program will spend 10 days in Yogyakarta and Bali, Indonesia taking a behind-the-scenes look at history and tourism in these two provinces.
Issues covered will include: fair trade, gender and sexuality, Islam, permaculture, Indonesian political history and US foreign policy in the region – particularly during the Vietnam War, environmental activism and response to large scale tourism in Bali, disaster risk reduction, arts and social movements and current trends in appropriate technology for community development. The tour will meet directly with local activists and groups in both provinces working on these issues. In addition to meeting with local organizations, we'll explore Bali's rice fields and beaches, Java's volcanoes, and the UNESCO World Heritage Sites of Borobudur – the world's largest Buddhist temple – and Prambanan.
Click here for more program details and registration>>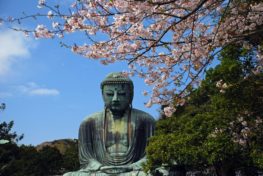 Program Dates: April 1-10, 2017
Location: Tokyo, Nagano, and Kamakura
Registration Deadline: January 7, 2017
2017 marks the 40th anniversary of VIA's first program bringing students from Asia to Silicon Valley. In honor of this occasion, our new Executive Director Kazutoh Ishida, PhD – a VIA alumnus himself – will lead a study tour in Tokyo, with visits to nearby Nagano prefecture and the rich historical and cultural city of Kamakura.
Activities will include: experiencing cultural traditions like tea ceremony and cherry blossom viewing; visiting VIA's newest Global Community Fellowship partner organization, the International School of Asia, Karuizawa; and exploring current challenges facing Japanese society, including health care in an aging population and reconstruction efforts in earthquake- and tsunami-damaged regions.
Click here for more program details and registration>>