This summer we are looking forward to having an amazing team helping lead the American Language & Culture (ALC) Program at Stanford University. Learn more about this diverse cohort of university students and graduates representing perspectives from across the US, and beyond. They are excited to share their cultural perspectives, and learn about the many cultures of ALC program participants!
---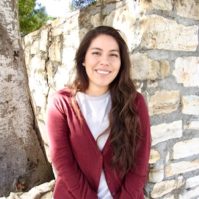 Gaby Ray, ALC Assistant Director
Gaby has always loved working with students, but it was not until she graduated from UC San Diego that she realized she wanted to make a career out of working with university-aged students. After graduating with her bachelor's degree in Human Development, she worked as an Academic Advisor for the Economics Department at UC San Diego. This is where her love for working with international students developed, and she began to continue to look for opportunities to help her best be able to serve this population. Eventually, this motivated her to get a MA in International Education Management (IEM) at the Middlebury Institute of International Studies at Monterey (MIIS). She had the opportunity to work with VIA Programs through coursework at MIIS, and so is very excited to be able to continue on as the Assistant Director for the 2018 ALC Program! Gaby is really looking forward to getting to know this year's participants and watch them achieve their goals and make lifelong friendships! In her free time, she enjoys exploring new areas, being outdoors, discovering used bookstores, and catching up with friends.
---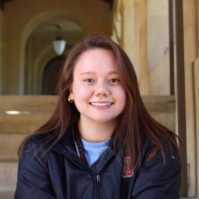 Cristina Ammon
Christina is a rising junior at Stanford University. She is majoring in Urban Studies (Urban Sustainability) with a minor in East Asian Studies. Outside of school, she loves laughing a lot, playing the cello, dancing, exploring new places, cooking, and much more. She is looking forward to learning together, supporting ALC participants, having lots of fun, as well as making lifelong friendships with everyone this summer!
---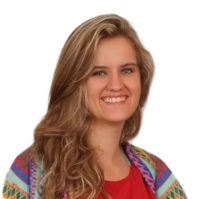 Mary Baillie
The VIA international community mirrors Mary's life-experience. A UK citizen who lived for 15 years in Brunei, she is that fortunate melting-pot of cross-cultural living, the "Third Culture Kid". Her reflections on her own multicultural upbringing will enable her to participate in VIA with unique personal relevance.
Attending UWC India fostered a further cross-cultural perspective, living in an international student community on an Indian hilltop. At Middlebury College too, she currently contributes to developing multiculturalism and inclusivity, a premise underpinning her daily thoughts and actions. When asked what motivates her, she answered recently: "Taking 'the road less travelled'/thinking outside the box/physical, emotional & intellectual challenges/teamwork/new places, experiences, people & life-skills /problem-solving/using my initiative/ leadership skills/cross-cultural living." She feels very fortunate to be joining VIA this summer as the goals of the program so closely reflect her own!
---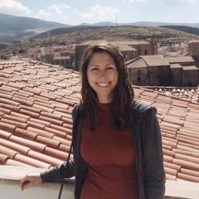 Lindsey Bliefernicht
Lindsey is from Wisconsin and just graduated from the University of Wisconsin-Madison where she studied International Studies and Film. This fall, she will start graduate school at UW-Madison, studying Global Higher Education. At UW, she worked with international students and loved it so much that she wants to make working with international students part of her career. She was an international student in Madrid, Spain for a year, so she understands what it is like trying to study and make friends in another language! Lindsey loves to watch movies and TV shows , read, listen to music, talk about politics and world events, and play with her dog. She's very excited to meet all the ALC participants this summer and can't wait to learn more about their countries as well as teach them about hers. She encourages everyone to share movie and TV show recommendations from their home country 🙂
---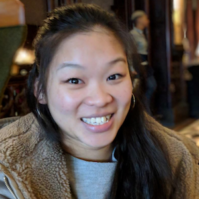 En Ning Foo
En Ning is from Singapore and recently graduated from University of Wisconsin-Madison! She enjoys meeting new people and learning more about their life experiences. En Ning believes everyone has something to share. Outside of school, she loves cooking, reading, and baking! She is very excited to be supporting everyone on their journey with VIA and getting to know each other as a team. This will be her first time in the Bay Area as well, so she is really excited to be exploring the place with everyone!
---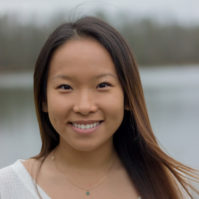 Miao Gong
Miao Gong is a freshman at Stanford University, majoring in Human Biology and minoring in Classical Languages. In her free time, she loves to play lacrosse, volunteer in the hospital and clinic, hang out with her cat, and travel. She cannot wait to meet and get to know all the ALC participants and go on fun adventures in the Bay Area!
---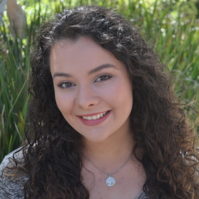 Sarah Goulart
Sarah Goulart and is graduating in June 2018 from the University of California, San Diego with a Bachelor of Arts in Sociology with a focus in American Studies. She is really passionate about doing research on underrepresented minorities and access to higher education. Her goal is to eventually get her PhD and become a professor at a research institution. On a lighter note, she loves doing activities outdoors, from tennis to hiking or just sunbathing. She is really excited for ALC to be able to interact with so many lovely people from across Asia and cannot wait to teach everyone about the U.S. and learn many new things about places she has yet to go.
---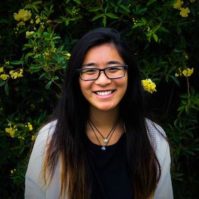 Angelina Lo
Angelina is a graduating senior studying biology at Stanford, with a focus on learning about the brain and its control of human behavior. Next year, she will be a master's student studying sociology at Stanford, focusing on the ways that societal norms and political policies affect the well-being of individuals. In the future, she hopes to go to medical school and become a doctor. In her free time, she enjoys crocheting and knitting, hiking, and watching "How I Met Your Mother" (a great American sitcom). She also loves singing, playing the ukulele, and dancing. She's looking forward to making music together with ALC participants!
---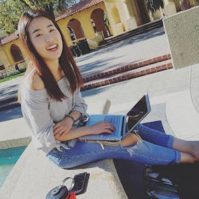 Alex Nam
Alex is a freshman at Stanford. She's interested in studying computer science and education, and particularly in issues of educational equity. She was born in Seoul, South Korea and moved to Shanghai, China when she was eleven. She has been moving back and forth between Korea and China and would love to share her experiences of living in different countries. Alex speaks fluent Korean and Chinese, so feel free to chat with her in any of these languages. She's excited to meet and get to know the ALC participants! Alex really hopes this opportunity will help everyone learn, grow, and build lasting friendships.
---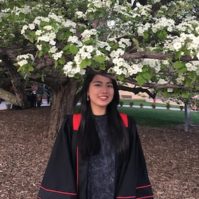 Feliciana Wan
Feliciana Wan first joined ALC as a coordinator in 2017, and is returning again this year. She recently graduated from University of Wisconsin-Madison where she studied Film Studies, East Asian Studies and Japanese. She loves cooking and dancing when she has free time. She is really looking forward to meeting everyone and having board game nights and karaoke nights and the countless memories that everyone will build together!
---
Dana Zhao
Dana Zhao is a rising sophomore at Stanford University. She is currently undeclared, but thinking of studying some combination of public policy, data science, and East Asian studies. In her free time, Dana loves dancing, watching movies, and browsing Quora, among other things. She is looking forward to meeting new people and thinking deeply about the intersections between Asian and American culture during ALC!