This summer we are looking forward to having an amazing team joining Program Director Anissa Monteon for the August Exploring Social Innovation (ESI) Program. Learn more about these energetic innovators who are excited to inspire the next generation of changemakers in the US and Asia!
Meet the team! Join the ESI Info Session and Panel Discussion (Friday, June 11 @ 7:00 PM US Pacific Time / Saturday, June 12 in the morning in Asia) to meet the Social Innovation Education Fellows, hear their experiences with VIA, ESI, and as professional innovators. Click here to register!
---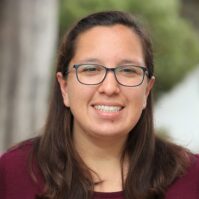 Anissa Monteon, Director
Anissa grew up in Southern California where she attended the University of California, Riverside. It was through her time at UCR that her interest in cultural exchanges really began. Over the four years at the school, she worked closely with international students on projects and language skills. After earning her BA in History, Anissa decided to push herself outside of her comfort zone by joining the Peace Corps. For two years, she lived in Zambia where she worked with teachers to teach English classes and oversee youth camps. After Zambia, she took a one-year assignment with Peace Corps Liberia, where she partnered with a Liberian NGO to work with their literacy program. In 2019, Anissa returned to school to pursue a Master of Public Administration degree from the Middlebury Institute of International Studies at Monterey. During her graduate studies, she has worked with domestic and international partners on education projects. Anissa is passionate about experiential learning and social innovation. She is excited to oversee the Exploring Social Innovation (ESI) program and be a part of the VIA team. When she has free time, Anissa enjoys watching women's soccer, spending time with friends, and going on food adventures with her family.
---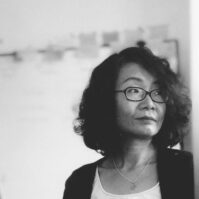 Libo Ma,  Social Innovation Education Fellow
Libo Ma, an ESI alum turned groupie of VIA, inspired by the idealistic and bold innovators, she has been working with other ESI alumni and running ESI workshops in China in the past two years. Libo has worked in both corporate and non-profit sections in her career, nowadays her major works are focused on kids' psychological wellbeing and life coaching. Libo loves culture, languages, veggies, and fruits, and sees herself as a lifelong learner. She believes in "Be the person you wanna see in the world."
---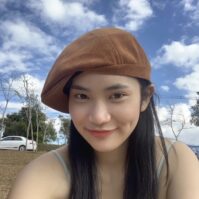 Naphasorn Prachammuang (End), Social Innovation Education Fellow
I'm Thai living in Bangkok, Thailand. I got a degree from Communication Arts where I explored interpersonal communication skills as well as self-others contemplation a lot. I value DIVERSITY the most because it's what makes people human beings, however, it needs lots of effort to have diversified societies in my country. So I participated VIA First Virtual Program and it grows my mindset ever since. Although it was virtual, I still think learning design-thinking to solve social issues works effectively than I was taught. Plus, the VIA communities are significantly inspired and pushed me in such a way that I can share any opinion and also embrace others' opinions which requires empathy. I enjoy networking with people from different backgrounds and prefer working in a dynamic organization that would allow me to utilize and enhance my professional skills while providing me with challenging opportunities in the process. Since I was VIA Virtual Alumni, I'm insightfully familiar with the tools and decide to help facilitate the program.
---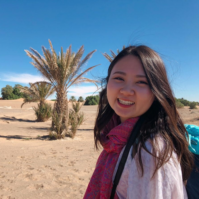 Hitomi Uchiyama, Social Innovation Education Fellow
Hitomi Uchiyama, an ESI alum of 2016, graduated from Rikkyo University in Japan and is seeking a second degree in the US. Hitomi joined forest conservation camps in the Philippines and the US, and her passion for the environmental field is becoming bigger every day. Hitomi is interested in culture, language, and exercises & health, and she is hoping to see many passionate students from Asia!
---

Tiyi Ayeva, Social Innovation Education Fellow
Tiyi Ayeva is a 21-year-old French-African student and activist. At the moment, Tiyi is the founder of an organization dedicated to educating youth about gender-based discrimination in Japan. Additionally, she co-hosts the self-help and development podcast Iced Black.
---