Next spring we are looking forward to having an amazing team of coordinators for the February 2020 Exploring Social Innovation (ESI) Program. Learn more about these energetic innovators who are excited to inspire the next generation of changemakers in the US and Asia!
---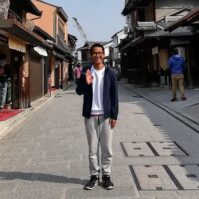 Weerawat Mongkolchoste, Coordinator for Community Engagement
Weerawat Mongkolchoste, or Earth, is a psychology graduated student who participated ESI program in February 2017 and as a coordinator in August 2018. This time after he applied the experience in San Francisco and Silicon Valley by establishing social issues program in Thailand with a group of Thai ESI's alumni group called Nexplore. He decided to come back as a coordinator to share this experience and make the most of the program by facilitating participants to discover their best version together.
---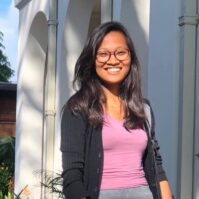 Phyo Myat Mon, Coordinator for Community Engagement
Phyo Myat Mon is from Myanmar and she is passionate about serving the community development especially in education. She likes to think in different styles rather than the formal way. In her student life, she was sad for not letting her ideas and thoughts be shared because of one-sided learning-based education system of Myanmar. Unexpectedly, she was selected to join ESI in 2018 which let her way of creative thinking improve and she had the chance to explore design thinking as well. Now, she is preparing to share about ESI in her community, especially the young people who she would like to let them explore and renovate their ideas. She believes sharing about ESI in Myanmar will be at a great time because of the educational transition period of her country, which is currently trying to include 21st century skills. Last but not the least, she is thankful for being a part of the program as the coordinator and looking forward to helping the team intentionally.
---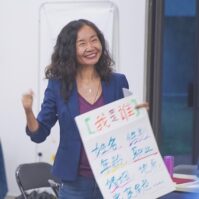 Libo Ma, Coordinator for Community Engagement
Libo participated in her first ESI workshop in February 2018, which led her back in summer as a coordinator and furthermore co-launched first China ESI workshop in April 2019 in collaboration with ESI Director Yi along with joint effort of China ESI alumni team. At the moment she is exploring the journey towards the next China ESI workshop with even greater passion and inspiration!
Libo has 10 years working experiences with corporates, and 8 years in nonprofit management. She believes in living a conscious life, and more importantly– Take the action!
---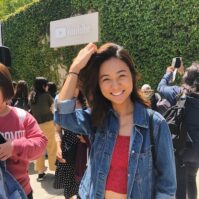 Sayaka Ueda, Social Innovation Education Fellow
Sayaka Ueda is currently a senior at Keio University SFC, studying social marketing. Born and raised in California, she experienced a lot of culture shock moving to Japan for college. This lead to her passion of using her voice to raise awareness on different social issues. She has been working to use YouTube as a way to spread her message. As a past participant and coordinator of the ESI program, she hopes to share the knowledge and excitement that comes with social innovation with the future participants.
---