Next spring we are looking forward to having two fantastic ESI alumni serving as Social Innovation Education Fellows for the February 2020 Virtual Exploring Social Innovation (ESI) Program. Learn more about these energetic innovators who are excited to inspire the next generation of changemakers in the US and Asia!
---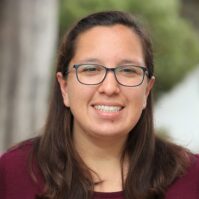 Anissa Monteon, Program Director
Anissa grew up in Southern California where she attended the University of California, Riverside. It was through her time at UCR that her interest in cultural exchanges really began. Over the four years at the school, she worked closely with international students on projects and language skills. After earning her BA in History, Anissa decided to push herself outside of her comfort zone by joining the Peace Corps. For two years, she lived in Zambia where she worked with teachers to teach English classes and oversee youth camps. After Zambia, she took a one-year assignment with Peace Corps Liberia, where she partnered with a Liberian NGO to work with their literacy program. In 2019, Anissa returned to school to pursue a Master of Public Administration degree from the Middlebury Institute of International Studies at Monterey. During her graduate studies, she has worked with domestic and international partners on education projects. Anissa is passionate about experiential learning and social innovation. She is excited to oversee the Exploring Social Innovation (ESI) program and be a part of the VIA team. When she has free time, Anissa enjoys watching women's soccer, spending time with friends, and going on food adventures with her family.
---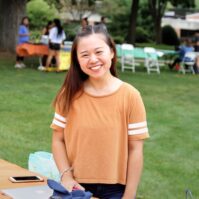 Amy Chen, Social Innovation Education Fellow
Born in Japan and raised in the United States by Japanese and Chinese immigrant parents, Amy has a deep appreciation for intercultural exchange.  Her interest in international education sprouted from her experiences as a fourth-culture American and blossomed through her experiences with international programs in the US and abroad.  Amy earned a Bachelor of Science in Psychology and Sociology from Juniata College where she gained work and research experience related to international and student affairs.  Her drive to work in this field stems from her acknowledgment that cultural competency and cultural humility are life-long practices that develop through intercultural exchange.  In addition to being an Exploring Social Innovation (ESI) Coordinator, Amy is an intern for the Association of International Education Administrators (AIEA).  She plans to gain more work experience abroad before committing to a master's program in the US.
---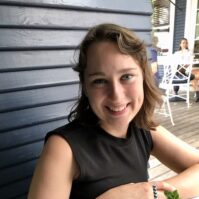 Catherine Mason, Social Innovation Education Fellow
Catherine grew up along the east coast of the United States and has always been curious about languages and intercultural relations. Various language and academic programs in France, Morocco, and Japan throughout high school and college strengthened this interest. After earning a BA in European Studies (and minor in Japanese Studies) and an MA Ed. in Elementary Education from the College of William & Mary, she moved to Austin, Texas to pursue another passion: elementary education. However, in 2019, she returned her focus to a more international field and began working at Texas Global, the international office of The University of Texas at Austin. Currently, she is an immigration advisor for international exchange students but still maintains a role in K-12 education with her volunteer work through Breakthrough Central Texas, an organization focused on helping future first-generation college students. This is Catherine's first experience with VIA, and she is very excited to learn more about social innovation from ESI participants and the VIA coordinating team!
---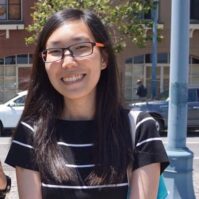 Charleen Tan, Social Innovation Education Fellow
Hailing from sunny Malaysia, Charleen is a VIA alumni and former ESI coordinator who is excited to be returning for yet another amazing program. With a masters in Project Management & Innovation and a background in Global Studies, she is passionate about social issues and designing frameworks for change. Her past experiences with ESI and VIA have broadened her perspectives on social innovation, and she's had the opportunity to apply these experiences in facilitating online panels, workshops, and seminars during the year 2020. Charleen is also really passionate about writing, local arts/culture, as well as conservation, and is currently based in Kuala Lumpur working in the IT start-up sector.
---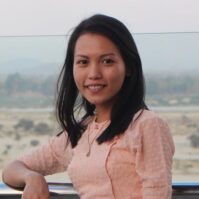 Su Han Moh Aung (Style), Social Innovation Education Fellow
Su Han Moh Aung, or Style, is from Myanmar and her passion is to work in community development as she loves to explore and solve social issues in innovative ways. Her passion led her to work on social issues in a more engaged and innovative way after she participated in the Exploring Social Innovation (ESI) program in California in July 2018. ESI helped to develop personally and professionally. In addition, she is one of the founders of LANN which provides quality education to youth in order to shape a better future together for Myanmar. She (as a LANN team member) has been serving in community development such as with the Digital Literacy for Educators program, Weekly English Speaking Club program, Media Literacy for Community Leaders program during COVID-19, and many more exciting programs are upcoming for youth. She decided to come back as an Education fellow to share her knowledge, her experiment experiences in social issues, and the power of ESI program experiences with future participants. Last but not least, she believes in "Being curious + Taking risks + Falling in love with experiments = ways to create a better community successfully".
---