What is it?
The VIA Alumni Summit is a chance for members of VIA's alumni community to gather, reconnect, and help shape the future our alumni engagement. We hope to bring alumni together to continue building an active, engaged, self-sustaining community that thrives through sharing inspiration, supporting the personal and professional growth of its members, and collaborates to address the world's most pressing challenges.
What does Alumni "and Friends" Mean?
For the Taipei summit, we encourage alumni to invite their friends to join. If you have friends who haven't had the opportunity to join a VIA program yet, but are interested in learning more and connecting with the VIA community, they are welcome to attend!
Who should attend?
1) Alumni who have been active leaders in the VIA community and want to continue building their skills, collaborating with others, and take an active role in shaping the future of VIA's alumni community.
2) Alumni who want to get more involved with the VIA community and discover how they can take a more active role in shaping the future of VIA's alumni community.
3) Friends of alumni who are curious about VIA's programs, community, and how they can get involved even if they haven't been able to join a program.
Meet the Alumni Summit Coordinators!
---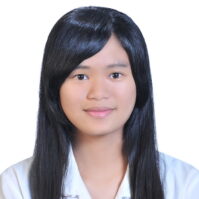 Nai-Tzu Kao (Rebecca) | American Language & Culture (ALC) 2018
Rebecca grew up in Kaohsiung Taiwan. She likes to travel many places and listen to music and make friends. When she attended ALC program, she learned a lot of different cultures and made friends in many different countries. This is a very worthwhile thing and gained a lot in life. She is in the third year of university in Taiwan, department of finance. She was in charge of the vice-president and the activities organizer of the student association of my Department. And have been an exchange student in Thailand for one month and also for six months in China. She hopes that everyone can contact the relationship through this event. Think back to the time when everyone started again.
---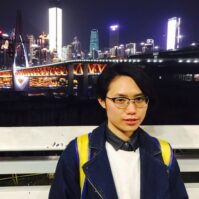 Zhenxi Li (Jeremy) | Exploring Social Innovation (ESI) Feb 2016
Zhenxi is an electrical engineer in a design institute of China now. She majored in a related subject when she was an undergraduate student. Even so, nothing could stop her enthusiasm for social issues and working with people. She taught twice in the mountains of Sichuan Province as a volunteer, which generated her association with NGOs. A special workshop guided her openness to others, when Zhenxi got support from other people's stories. Then she tried to be a trainer to record, summarize, and share what she gained. Spring's ESI of 2016 acquainted Zhenxi with potential of herself, and it's time to make a difference again.
---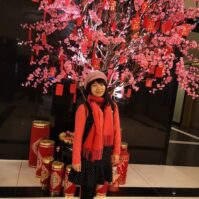 Catherine Shyu | American Language & Culture (ALC) 2018
Catherine grew up in Taipei, Taiwan. She enjoys taking a photographs, listening to music and listening to the stories from others. She is a junior student in National Chengchi University. She is studying in the Department of Ethnology. She joined the ALC program in 2018, which broadened her horizons and made her have some lifetime friends. This experience encourages her to be willing to join various activities and try different things. She is looking forward to exploring the world and making lots of friends in the world.
---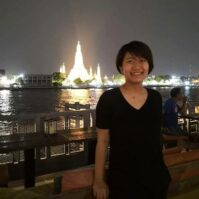 Chia-Li Wang (Lily) | Exchange for Social Entrepreneurs & Leaders (XSEL) 2014
Lily is an alumni of Exchange for Social Entrepreneurs & Leaders (XSEL) in 2014. Her VIA experience have a lot impact on her career and life decisions. She has passion about observing living, people and discovering the unknown. Currently, works as an user experience researcher in a Taiwan design consultancy which takes challenges from various industries, she keeps discovering the similarity and difference between various products or services to learn from users and try to provide a better one.
---
Schedule
The schedule it still being built and should be finalized in early June. Below is the general outline.
Friday, June 28
Saturday, June 29
Sunday, June 30

Optional Pre-Conference Activities
(site-seeing, cultural activities, etc)

Evening – Dinner & Socializing

Morning – Summit Kick-Off
Afternoon – Site Visit or Guest Speakers
Evening – Group Dinner &
Story Sharing or Talent Show

Morning – Energizer / Reflection
Afternoon – Action Plan & Closing

Optional Post-Conference Activities
(site-seeing, discussion groups, etc)
Travel & Lodging
Attendees are responsible for making their own travel and lodging arrangements.
Location
The Summit will be held in Taipei – the exact location will be shared only with registered attendees. Attendees who live in Taipei are welcome to commute from their home. Other attendees are responsible for their own travel and lodging arrangements. We will offer some recommendations for lodging near the summit location once it is confirmed.
Registration
Registration for this summit has closed.