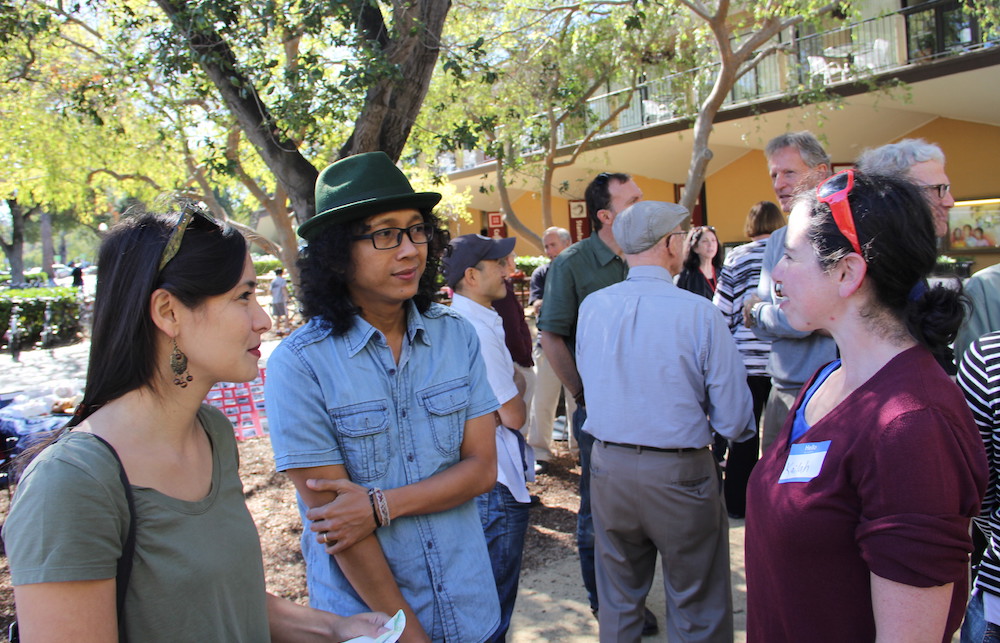 It's reunion time!  Stop by the VIA spot to hear what's new with VIA, meet executive director Kazutoh Ishida and hear remarks from VIA founder Dwight Clark. This event is open to all VIA alumni, friends, and family, so please extend the invitation to others in the VIA community.
We will gather on Sunday, Oct 27, from 11 am to 1 pm (stop by for all or part of the time) during Stanford homecoming weekend on the patio in front of Tresidder Coffee House (facing the bookstore). We will make remarks at noon.
We look forward to re-connecting, reminiscing about your VIA experience, and hearing what you're up to now. Hope you can join us for this informal VIA family gathering – whether you live in the area or you're back on campus for a class reunion!
Parking Information:
There is a parking lot next to Tresidder Union that you can enter on Mayfield Road. Parking is free on weekends. If the Tresidder lot is full, there is more parking next to Lake Lagunita near the corner of Mayfield and Lomita Dr, and also underneath Wilbur Field.