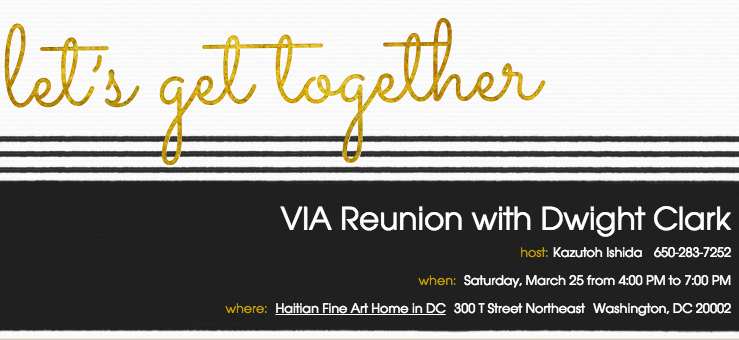 Join VIA founder Dwight Clark and executive director Kazutoh Ishida to hear about what new things are happening at VIA and reconnect and reminisce with other VIA alumni!
We look forward to sharing stories and dishes with old friends and new ones at this special mini-reunion for alumni of every generation.
Please bring a dish to share with everyone.
Dwight still regularly leads study tours to Myanmar, Thailand, Malaysia and Singapore and can convey some of the dramatic changes occurring in Southeast Asia. And we'll provide updates about new VIA initiatives.
Please RSVP through the Evite link (below).
We look forward to reconnecting with VIA alumni in DC!