VIA's comparative health care programs empower medical students from across Asia to become empathetic, self-aware doctors able to communicate across boundaries. Programs combine cultural immersion, critical analysis and experiential learning activities with opportunities to experience the clinical, technological and entrepreneurial forces dramatically reshaping health care in the San Francisco Bay Area.
Programs
The Exploring Health Care (EHC) Program connects students from Japanese medical universities with their peers in the US to improve their ability to serve future patients by discovering the best aspects of healthcare in Asia and the United States. Participants will view health care and medicine through the eyes of students, patients, doctors, and researchers. Students from Stanford University and UCSF School of Medicine will join the program as Global Health Fellows and provide mentorship, lead activities and conduct lessons on a variety of healthcare topics.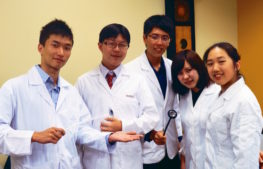 VIA's Medical Exchange and Discovery (MED) Program brings together students from top medical schools in mainland China, Japan, and Taiwan for three weeks of rigorous comparative health care studies. Through visits to medical organizations across the San Francisco Bay Area, guest lectures, and interactive workshops, participants obtain firsthand exposure to the innovative approaches being developed to treat patients from diverse backgrounds. In addition, participants work closely with their peers, including students from Stanford and UCSF, to think critically about the strengths, weaknesses and future direction of health care in their home countries.
Recent Blog Posts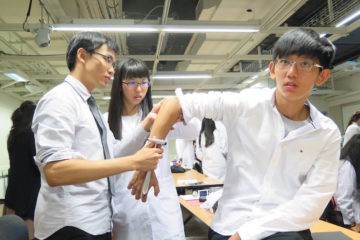 This summer, VIA proudly hosted 40 of Asia's best and brightest medical students at Stanford University on our annual Medical Exchange and Discovery (MED) program. This intensive three-week cultural immersion and professional development experience empowered students to critically examine the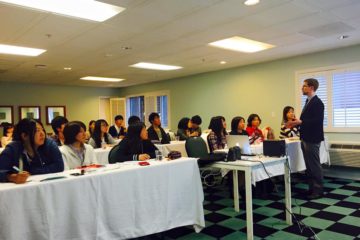 EHC 2016 Faculty In Residence James Thomas This spring, Dr. James Thomas reprised his role as Faculty In Residence for the 2016 Exploring Health Care (EHC) Program. Dr. Thomas received his clinical training in Sheffield, England. A published author, he