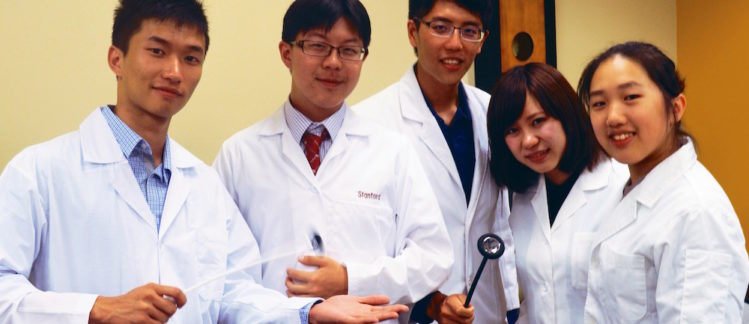 Overview
Program Dates: August 5-25, 2018
Open to: Medical students from mainland China, Japan, and Taiwan interested in comparative health care
Location: Stanford University, California
Application Deadline: Extended to May 27, 2018!
VIA's Medical Exchange and Discovery (MED) Program brings together students from top medical schools in mainland China, Japan, and Taiwan for three weeks of rigorous comparative health care studies. Through visits to medical organizations across the San Francisco Bay Area, guest lectures, and interactive workshops, participants obtain firsthand exposure to the innovative approaches being developed to treat patients from diverse backgrounds. In addition, participants work closely with their peers, including students from Stanford and UCSF, to think critically about the strengths, weaknesses and future direction of health care in their home countries.
Details
The MED Program is offered in two tracks:
Novice Track: emphasizes hands-on simulation activities to develop foundational clinical knowledge and skills that are useful in a variety of medical settings. This track is ideal for 1st and 2nd-year students.
Advanced Track: provides opportunities to deepen clinical knowledge through physician shadowing, USMLE preparation, and medical case study. This track is open to 3rd, 4th, 5th, and 6th-year students.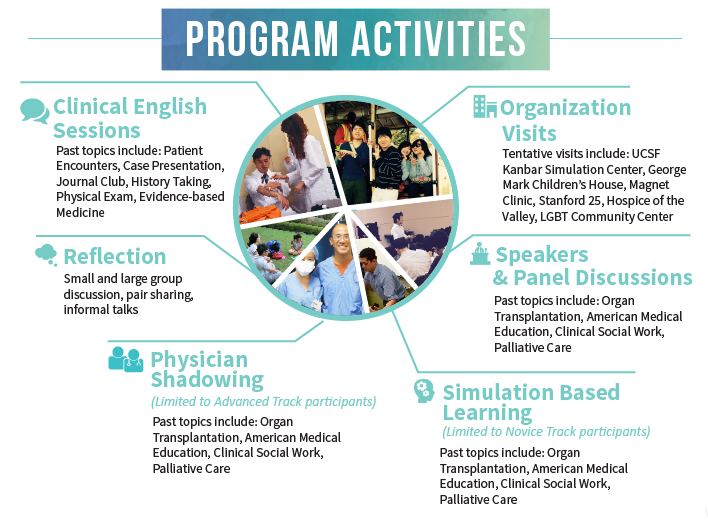 Photos