VIA builds on over 40 years of experience in Indonesia, where long-term fellows have been placed in environmental and community development NGOs, as well as English-teaching positions at universities. In collaboration with our non-profit and educational partners, we offer short-term summer internships with local NGOs, graduate-level field research opportunities, and cross-cultural leadership development for youth.
Programs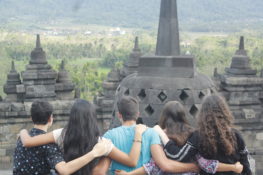 Accepting applications now through March 27, 2017
Exploring Social Justice in Indonesia is a youth leadership program for high school students from the US and Indonesia. In July 2017, the group will explore Yogyakarta and Bali, Indonesia while developing their global leadership and experiential learning skills through engaging in collaborative social justice projects.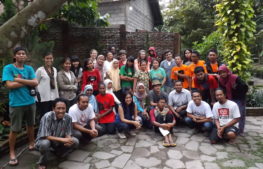 Accepting applications now through May 1, 2017!
Join VIA in Yogyakarta, known as Jogja, for a 6, 8, or 10 week internship at a community development NGO. Interns are paired with local students to help build bridges to NGO partners and enhance cross-cultural learning. At the end of the summer, each team makes a presentation to local community groups.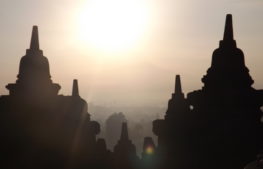 Students do not have to be enrolled at George Mason University to apply. GMU is accepting applications through May 12!
This program is designed to provide graduate students with intensive training and practice in field research methods, as well as insight into the complex local dynamics of conflict. The course will take place in the city of Yogyakarta, Java, Indonesia, and will include visiting instruction by Indonesian and US-based academics and grassroots activists committed to closing the gaps between theory, research and practice.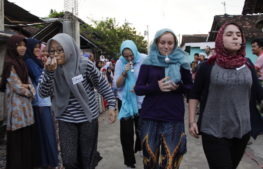 Students do not have to be enrolled at George Mason University to apply. Applications for the January 2018 program will be open in the fall.
The Gender & Conflict program is a faculty-led January term course accredited through George Mason University. This course explores Indonesia and its challenges by turning a gendered lens on issues of conflict, civic engagement, violence, development and justice. Working in close collaboration with a range of local organizations, course participants will learn about the experiences of Indonesian women and men working for a more equitable future.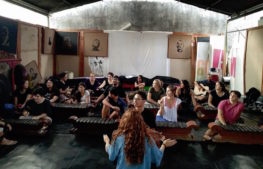 This program blends contemporary culture and politics with rich cultural traditions in the arts. You will examine the arts of Indonesia, as well as the socio-religious and other current issues the country faces, including those related to land, water, ethnic identity, and the environment.
Recent Blog Posts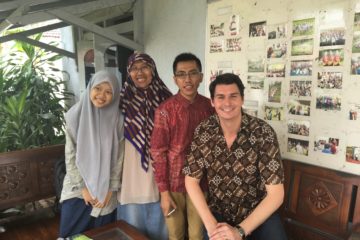 Last January, Senior Asia Programs Director Patrick Arnold traveled to Indonesia to interview high school students and mentors for the third cycle of the Indonesia-US Youth Leadership Program. While interviewing a group of students in Madura he met Achoe Sunhiyah