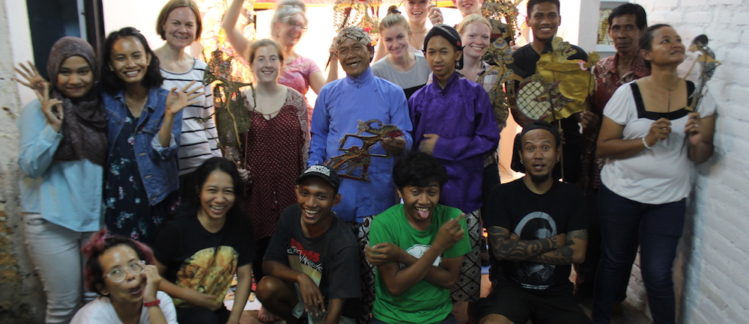 Overview
Program Dates: January 4 (departure) - January 19 (return)
Open to: University students (transferable credit available)
Location: Yogyakarta and Bali, Indonesia
Application Deadline: October 15, 2018
Students do not have to be enrolled in a SUNY university to apply. Applications for the January 2018 program are open now via SUNY Cortland's website.
This program blends contemporary culture and politics with rich cultural traditions in the arts. You will examine the arts of Indonesia, as well as the socio-religious and other current issues the country faces, including those related to land, water, ethnic identity, and the environment.
Details
During this program, you will be immersed in the traditions and contemporary interpretations of Hindu and Islamic religious and cultural practices in the context of art and social movements. Students will also study basic Bahasa Indonesia, the national language, for one week during the tour. Students will have the opportunity to practice gamelan and batik making, learn Balinese and Javanese cooking, and explore the UNESCO World Heritage Sites of Borobudur – the world's largest Buddhist temple – and Prambanan.
Photos