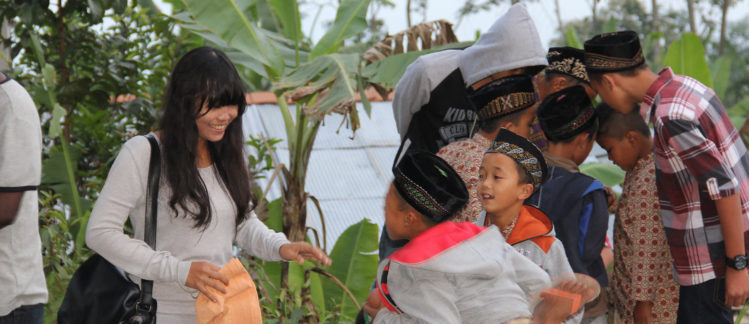 Overview
Program Dates: July - September 2018 (6 or 8 week options)
Open to: Open to university students ages 18+, native English speakers or equivalent fluency
Location: Yogyakarta, Indonesia
Application Deadline: March 1, 2018
Join VIA in Yogyakarta, known as Jogja, for a 6 or 8 week internship at a community development NGO. Interns are paired with local students to help build bridges to NGO partners and enhance cross-cultural learning. At the end of the summer, each team makes a presentation to local community groups.
Details
The goals of this experiential learning summer program are threefold:
Cultural immersion: learn directly from Indonesians about language, culture, and traditions
Cross-cultural relationship building: learn and share with a peer Indonesian student at your internship and your work colleagues
Service: contribute to the mission and projects of a community-based organization through an internship placement
---
We try our best to work with students to understand their skills and interests to find the best possible partner for them in Indonesia. If you have an interest you don't see listed here, please contact us, as likely we can work with you and our partners to find an appropriate match.
Past Partner Placements
PKBI – Planned Parenthood Indonesia (Public Health)
PKBI is part of International Planned Parenthood and has offices throughout the country. Each district branch office provides public sexual and maternal health services and youth advocacy on issues from sexuality to teen pregnancy, sexual health, and sexual violence.
Kampung Halaman (Youth Education)
Kampung Halaman has been working in youth development through programming in media for almost a decade. They were recently commended by the U.S. government for their work with youth across Indonesia and traveled to the U.S. in 2012 to receive an award from Michelle Obama.
Yakkum (Disability Rights)
Yakkum is the best known NGO in the region working on disability rights in a holistic fashion. They have educational and therapy programming for youth and adults with a wide range of disabilities.
Arkom and Kalijawi (Microfinance and Community Development/Architecture)
Arkom, or 'community architects', have been working in community organizing in Jogja's 'informal' (insecure land tenure, often lack of city sewage and water) urban riverbank settlements along the Winono and Gajah Wong rivers in Jogja. "Kalijawi" is a women's savings organization.
Photos