In 1977, several Japanese universities requested a summer English language and American culture program. The immediate success encouraged VIA to start the Asia Exchange Programs, which now bring more than 350 Asian students to Silicon Valley annually. As our oldest US-based program, the American Language & Culture (ALC) program has been bringing East Asian students together to improve their English skills, experience the American lifestyle, and build long-lasting international friendships for over 40 years.
Programs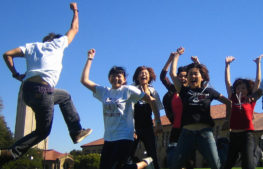 Application Deadlines:
Hitotsubashi University – May 8, 2017 @ 12:00 PM
Waseda University – Priority Deadline: May 11, 2017, Final Deadline: May 20, 2017
All other universities in Japan, mainland China, Macau, Hong Kong, and Taiwan – May 28, 2017 (midnight)
The American Language & Culture (ALC) program combines academic English classes with educational activities aimed at exploring contemporary American culture. English classes are offered by the Stanford Language Center, and are designed to improve students' oral communication in English while providing analysis of a variety of sociocultural issues especially in the San Francisco and Silicon Valley area.
Recent Blog Posts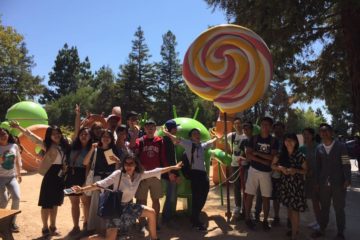 During the second week of the ALC program, students visited companies in Silicon Valley, and participated in some volunteer work in local communities. So far, students have visited Udemy, Google, and Blippar. All visits were great because students were able