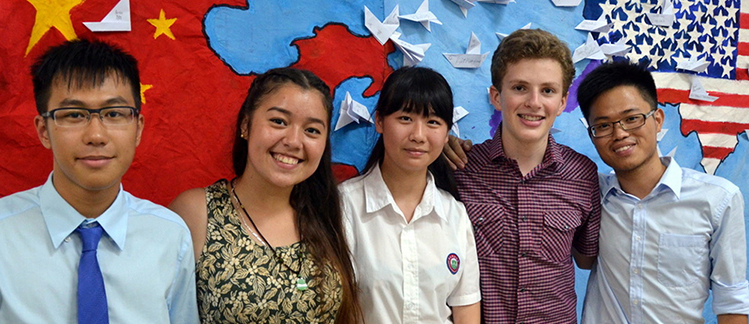 Overview
Program Dates: July 10-24, 2017 (approximate)
Open to: San Francisco Bay Area high school students and adult mentors (priority given to sophomore and junior year students)
Location: Hong Kong & Guangzhou, China
Application Deadline: March 27, 2017 @ 5 PM PST (final deadline)
The Enlight Environmental Youth Leadership Program will allow students to explore Hong Kong and Guangzhou while developing their global leadership skills around the topic of environmental sustainability. The program uses a mix of classroom learning, expert speakers, experiential activities and peer exchange opportunities to introduce young leaders to new cultures and ideas and foster an interest in cross-cultural dialogue and cooperation. The program focuses on environmental issues such as waste, energy and water where students have the ability to make direct choices that create change.
This program is open to San Francisco Bay Area high school students and adult mentors. However, exceptional applicants from other parts of the United States who have a strong demonstrated interest in the environment will also be considered.
Adult Mentors: The program also recruits adult mentors to accompany participants and program staff. Please click here to learn more about this opportunity and how to apply.
Details
VIA Environmental Youth Leadership Program
from
VIA Programs
During this two-week trip, participants will: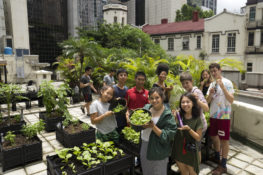 Meet people who are pursuing innovative solutions to pressing environmental problems, and participate in hands-on workshops on leadership and the environment
Be empowered to bring these ideas back to your own community
Explore new cultures through field trips and peer exchange with local students
Work with other participants and mentors on an in-depth research project digging deeper into an environmental issue of their choice
Participants have the option of adding on an additional week to the program to attend the National Youth Leadership Conference in Shanghai, with high school students from across China and other countries. The conference is a unique opportunity to immerse yourself in local dorm life, meet and work together with other young leaders as you explore your own potential to create social change. The additional program fee for this add-on is $1500.
Information for Parents
VIA (Volunteers in Asia) is a nonprofit with 52 years of experience running cultural exchange and experiential learning programs in Asia. Our programs strive to encourage young leaders to learn about other cultures and empower them to become changemakers. VIA staff members and Bay Area educators will ensure that participants are well supervised at all times, and we have comprehensive emergency plans in place in case problems arise during the program. We will provide time for periodic check-ins between students and their families during the program, and VIA staff in our San Francisco headquarters will be in constant contact with the traveling group while the students are abroad.
Photos