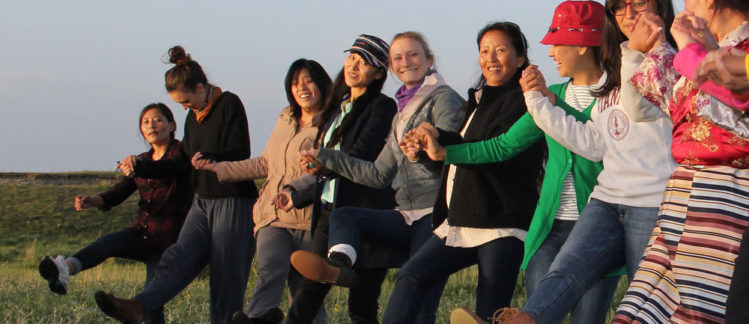 Overview
The Sports and Environmental Leadership Program will convene a cohort of Duke and Stanford student-athletes, joined by a few Chinese university students, for a three-week program that promotes youth development through sports and fosters a greater commitment to environmental protection among ethnic minority youth in underserved communities on the Tibetan Plateau.
Details
Students will strengthen their personal competencies and be able to demonstrate them through the following behaviors:
Learning mindset: seeks to frame all situations, including challenging and difficult ones, as an opportunity for learning and growth.
Cultural sensitivity: effectively and respectfully communicates and interacts with people of different ages, races, religions, and cultures; demonstrates curiosity about the lives of others without judgment.
Commitment to honest and ethical behaviors: actively seeks to understand and adhere to the values, policies, procedures, and protocols of ACE and his/her host organization/community; lives up to commitments and promises he/she makes to others.
To carry out the program's service-learning focus, student-athletes will travel to a community in Yunnan Province (southwestern China) to run sports training workshops and assist with delivery of a health and environmental science curriculum to reach local youth.
VIA's partner, China Exploration and Research Society (CERS), is expanding its community education activities as part of an evolving environmental protection strategy. Developing youth leaders with environmental awareness in rural regions where traditional livelihoods have been disrupted will help increase understanding in local communities about the importance of protecting wildlife habitats.
Each summer CERS delivers a health education and environmental science program to youth in ethnic minority villages. Student-athletes from Duke and Stanford can play an active role in this CERS initiative to augment the health and science education of village youth that increases their commitment to environmental protection and improves their chances of excelling in school.
VIA has also worked with a group of promising social entrepreneurs in the community. Student-athletes will have the opportunity to work with them to support their community-focused businesses.
This program is organized in partnership with Stanford University's Haas Center for Public Service and the Rubenstein-Bing Student-Athlete Civic Engagement (ACE) Program at Duke University. For more information and instructions on how to apply, please visit the ACE website.