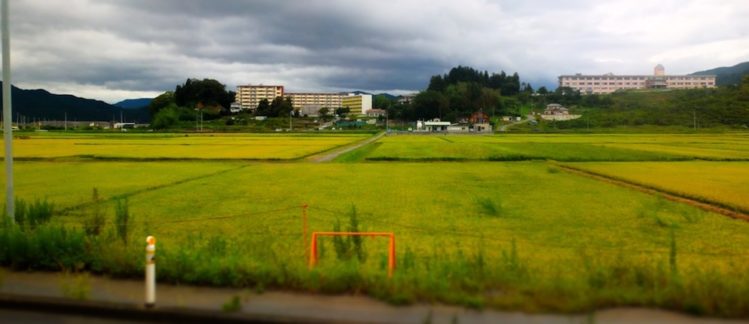 Overview
Program Dates: August 30 - September 9, 2020
Open to: US university students
Location: Tokyo and Rikuzen Takata, Japan
Application Deadline: May 31, 2020 @ 11:59 PM PDT
University students from the US, Japan, Hong Kong, and Singapore build cross-cultural understanding, communication, and collaboration skills by working in teams to design and implement a community project in Rikuzen Takata, which was devastated by the 2011 earthquake and tsunami.
Learning Objectives
Learn about Japanese culture through pre-departure training, on-site orientation, and project-based collaboration with Japanese counterparts.
Understand social issues in Japan through the lens of disaster recovery.
Develop skills in design-thinking, leadership, and cross-cultural communication through hands-on project-based learning.
Develop a global perspective on community implications of disaster recovery and natural disaster preparedness.
Build empathy and connections with peers from Japan, Hong Kong, and Singapore
Details
Trip Details
When: August 31 – September 9, 2020
Where: Tokyo and Tohoku (northern Japan, the area affected by the March 2011 earthquake & tsunami)
Who: US students, Japanese students, and students from other universities in Asia
Schedule
August 30 (US time) – Depart US for Tokyo
Tokyo

August 31 – Arrive in Tokyo, short orientation to Ikebukuro area of Tokyo
September 1-2 – Ikebukuro, pre-departure workshop with Rikkyo University; prep for project, form teams, enjoy Tokyo!

Rikuzen Takata, Tohoku Region

September 3-7 – Field work in teams, initial presentations to community

Tokyo

September 8 – Return to Tokyo, final project presentations at Rikkyo University
September 9 – Program wrap-up and departure to US
Get a glimpse into the program from past participants!
The program fee includes:

Housing in Tokyo and Rikuzen Takata
Breakfast and dinner in Rikuzen Takata

Bullet train transportation between Tokyo and Rikuzen Takata

Cultural activities
24-hour support from on-site VIA staff

Total: $1,900 (estimated)

The program fee does NOT include:

International airfare
Local transportation in Tokyo
Meals in Tokyo and lunches in Rikuzen Takata
100% of US participants strongly agreed that the program was a good way to practice cross-cultural communication skills.
US student response to question about how student groups can contribute to community revitalization:

I think that student groups like this can best contribute to Rikuzen Takata's community recovery/revitalization efforts by sharing their experiences with friends/family.

Testimonial:

These kinds of programs are absolutely amazing. Just being able to leave the country is a blessing, but having the opportunity to give back to the community makes you feel great about yourself. It also lets you see a part of the world that maybe you have never been before and in that case, makes you see the different lifestyles and cultures.