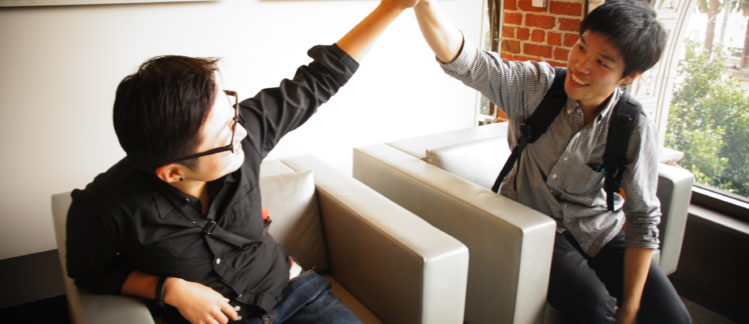 Overview
Program Dates: November 2016 - January 2017 (50-minute meetings twice a month)
Open to: VIA Social Innovation Program Alumni committed to taking action on a social issue
Location: Online (by Skype)
Application Deadline: November 20, 2016
Take the excitement and inspiration you felt during your VIA program and translate it to powerful action on your social issue. Get focused attention on you, in one-on-one sessions with Social Innovation Program Director, Yi Zhang. Just like good athletes have coaches, great changemakers can also benefit from coaching. Yi brings both training in life coaching and experience in design-thinking and social innovation to help you understand yourself more deeply and reach your goals more effectively. Over the three months, you will learn tools to clarify your purpose, your project goals and go beyond where you've been stopped before.
Details
What is coaching?
Coaching is a way to help you see yourself and what's important to you more clearly, and take action to achieve your goals. Coaching is not advice-giving and a coach cannot do your work for you. Coaches create a unique environment through careful questioning and useful tools to help you see your own answers.
Should I apply to this coaching program?
If you've already attended a VIA social innovation or service program and you are ready to take action to contribute to your community or solving your social issue, this is the program for you! If you have a project or organization you are already a part of, this is the perfect time to take your work or group to the next level.
If you don't have to have a project already, don't worry–coaching can help you clarify what steps you should take next, whether to join or start a project, etc. What you must do is be committed to taking meaningful action.
What's the role of my coach?
Your coach's role is to support you to:
See and discover who you really are and what holds meaning and purpose for you.
Take authentic action consistently and move past your personal stopping points.
Create and score extraordinary goals you love, with clarity, focus, ease, and grace.
What's my role as a someone being coached?
Your role is to:
Be an engaged, willing partner with your coach.
Be willing to look at things in a new way.
Take action to meet the goals you have promised.
Bring a topic important to you to each session that you'd like support on.
Cost: $750
Includes 3 months of personalized coaching at 2 sessions each month.
Enlight Scholarship for $200-450 is available for students who need financial assistance. In the application, you will have a chance to make a video and explain why the scholarship is important to you at this time.
Because this program is all online, there is no additional logistics or fees necessary. All sessions are scheduled directly between the participant and Coach Yi Zhang.
Application: October 27 – November 20 (Asia Time)
Interviews: November 18-25 (Asia Time)
Only alumni of VIA's social innovation and service programs are eligible to apply at this time (i.e. ESI, DSI, XSEL, AUSL, SAC).
The application includes 2 parts:
1. a basic information section with your contact info
2. a deeper questions section to help you reflect on why coaching is useful for you at this time and what area in your life or project would you like to apply coaching to.