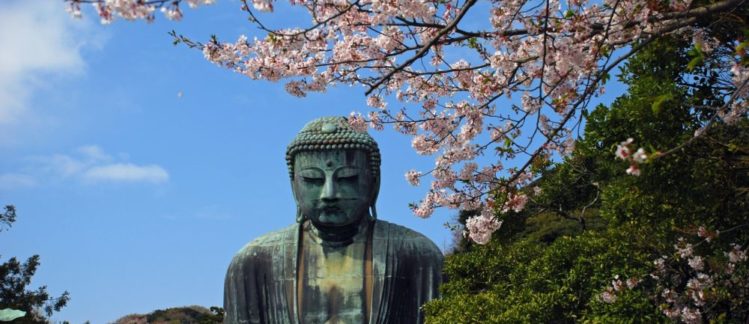 Overview
Program Dates: April 1-10, 2017
Open to: VIA alumni, and guests/travel companions/partners
Location: Tokyo, Nagano, and Kamakura
We are delighted to invite our alumni and friends to another study tour in Asia! 2017 marks VIA's 40th anniversary since bringing students from Japan and Asia to Silicon Valley.
Details
Participants will explore the subtle beauty and modesty of Japanese traditional culture with our new Executive Director, Kazutoh Ishida. During the tour, you will:
visit many historical sites such as 鎌倉 (Kamakura) and 浅草 (Asakusa),
experience traditional Japanese culture such as 花見 (hanami – cherry-blossom viewing picnic) and 茶道 (sado – tea ceremony),
observe new educational initiatives (including a visit to ISAK, VIA's new partner school for the Global Community Fellowship Program), and
learn socio-economic issues Japan faces such as medical challenges in the aging society and the Earthquake-torn areas' reconstruction agenda.
Moreover, this will be a wonderful opportunity to (re-) connect with VIA's recent participants and communities.
Trip Leader
Kazutoh Ishida, PhD: Kazutoh was a participant on VIA's American Language & Culture (ALC) program in 1991 when he was a university student in Japan. He joined the VIA team in 2005 to manage programs in Silicon Valley and has taken on the executive director position since this summer. As a native Japanese, he is excited to introduce the beauties of traditional Japan as well as its contemporary culture.
Cost
Total Program Fee: $4,400 (includes $1,500 non-refundable deposit, due January 15, 2017)
Included: most meals, lodging, admission tickets, and domestic transportation.
Not Included: international airfare, travel insurance, and personal expenses (shopping, souvenirs, etc).
Note: Because VIA is a nonprofit organization, we can issue you a receipt for the $1,500 non-refundable deposit as the tax deductible portion of the fee making this tour an incredible value.
Lodging & In-Country Travel
VIA will arrange lodging at a hotel in Tokyo, and all tour-related in-country travel, including trains and busses. You will stay in the Tokyo area during the tour.
Traveling in Japan
Our staff are very familiar with the locations on the program itinerary and are able to accommodate a variety of special requirements.
We can accommodate food allergies, intolerances, and special diets.
We can accommodate various mobility levels and health issues – just let us know in advance what your needs may be.
We require all participants to purchase travel insurance prior to arrival in Japan. If you need assistance with purchasing travel insurance, please contact the tour leader. While in Japan, VIA staff will make sure you receive prompt, quality medical attention should it become necessary.
All accommodation will be in local full-service hotels with climate control and private bathrooms.

Generally, the physical activity level is low. However, there will be some walking tours at locations that are mostly wheelchair accessible, except for a few areas. We will let you know in advance how physical the day's activities will be. Your activity level is largely up to you – we encourage more active and adventurous participants to take morning walks and explore on their own.
Application & Deposit Deadline: January 15, 2017
Final Payment Deadline: February 1, 2017
Confirmation of Participation: Beginning of February
Announcement of Schedule: Early March
How to Register for the Study Tour
Register Online – Click the "Apply" button above to complete the online form. You only have to complete the first page to register for the tour. After that, there are additional sections for your passport, travel information, and emergency contact's information which can be completed at a later time.
Register by Mail or Email – Download registration form linked below. You can choose either a Word doc or PDF version. After you have filled out the form, it can be emailed to Melissa (melissa|at|viaprograms.org) or mailed to our office: VIA c/o WeWork, 995 Market Street, San Francisco, CA 94103.