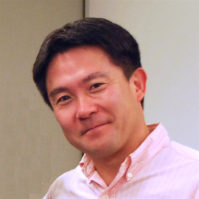 I am very happy to announce that I will begin my new role as executive director at VIA from July 1, 2016. I would also like to take this opportunity to thank Cliff Chan, my predecessor for all he has done over his 22-year career with VIA.
I started my VIA journey 25 years ago when I joined the American Language & Culture (ALC) program as a college student from Japan. Based on the eye-opening and transformative experience I had on this program, I started to envision a future career in which I would design and run impactful international education programs.
My dream came true in 2005 when I had the opportunity to join the VIA team as senior director to manage the programs we run in Silicon Valley. For the past 10 years I have tremendously enjoyed directing and supporting our language & culture and healthcare programs as well as developing newer programs focused on social innovation and leadership. More recently it has been extremely exciting to work with other staff members to design our organizational VIA2020 strategic plan, which aims at building an ecosystem that will bring deeper impact to our participants and the communities we serve.
As executive director, I am very committed to working together with staff, board, alumni, and partners in the VIA community to realize the vision laid out in the VIA2020 plan and build a global community of changemakers collaboratively addressing humanity's most pressing challenges.
Please feel free to contact me with any questions or suggestions you might have. I can be reached at kazutoh [at] viaprograms.org.
Kazutoh Ishida, PhD
VIA Executive Director