"I love the work I do at VIA and think it's one of the best jobs in the world!" – Kazutoh Ishida, PhD, Executive Director
Humans of VIA is a series of interviews of people who make the VIA community conducive to creating social change. By talking to people who are actively involved in VIA, we would like to share how diverse and interesting our community is!
The first person we talked to is Kazutoh Ishida, PhD, the executive director of VIA. He is actually an alumnus of VIA's American Language & Culture (ALC) program. His program experience made him want to engage in the field of international education. By reading this article, you can explore his life journey since high school and get inspired by his passion that is fully devoted to VIA right now. Thank you again, Mr. Ishida, for sharing.
Enjoy! (Japanese version follows)
---
"One of the main reasons why I wanted to work for VIA was because of our founder Dwight Clark. I met him when I was a participant on VIA's ALC (American Language and Culture) program when I was in college, which was a long time ago. I cannot find any appropriate words that can describe him very well…but his educational philosophy and entrepreneurial spirit are what I really respect. I was truly inspired by him and came to think that I want to work with him at VIA.
Speaking of ALC, there were three areas that hugely impacted me. First of all, I was able to see new aspects of America that I had not discovered before. For example, we went to a church in an African American community and also visited an LGBT community in San Francisco. At that time, these were topics that were not commonly discussed in Japan, so getting to know about racial and identity issues and how they relate to the society was new to me. I had studied abroad in Idaho in high school, so ALC was not my first time to be in America, but ALC exposed me to topics I did not encounter in Idaho which was a fresh experience for me.
Second, I had the chance to connect with people from other parts of Asia. Especially Taiwanese friends that I made through the ALC program were all inspirational to me. As you may know, there was a time in  history when Japan occupied Taiwan. The scars that Japan left in Taiwan and its people are not something we can compensate nor fix completely. However, I was quite surprised by their friendly attitude towards me and other Japanese on the program despite such history. Being motivated to learn more about Japan's position in Asia, I switched my focus of research from US-Japan relations to East Asian studies after returning to my school from the ALC program. 
Last but not least, the ALC program gave me an opportunity to think about future options that I had not thought of while I was in Japan. Since the program, I came to think that I wanted to work in a field where I can be connected to the world and also introduce Japan to people abroad. After working in international sales at an electronics company in Japan for a few years, I made the decision to quit my job and pursue a master's degree in Japanese pedagogy at the University of Hawaii following my interest in teaching and introducing Japan to others. I was finally doing what I had wanted to do and being where I wanted to be so I enjoyed my time in graduate school very much. While I also enjoyed the opportunity to teach Japanese, my desire to bring deeper impact to students outside the classroom setting grew stronger.
During such time, I was feeling the strong life-changing impact that ALC gave me and came across a job opening at VIA. Wanting to provide opportunities similar to what I experienced on the ALC program, I applied to the position and was fortunately selected to join VIA as a staff member. While I missed the opportunity to work with Dwight since he had already retired from VIA at that time, I was excited to take on many of the responsibilities that he had in terms of program design and development.  
It has now been 14 years since I joined the VIA team and 2 years since I took the executive director's position. I love the work I do at VIA and think it's one of the best jobs in the world! It's been quite exciting to work with staff who are so dedicated to their work and driven by our mission. I also find it quite rewarding to meet our alumni who were impacted by VIA as well as new participants who start to explore new future options because of their VIA experience. While I feel that most people who apply to our programs tend to be those who already know how important it is to connect to the world to broaden their horizons, I also would like people who may be more domestic-minded but are seeking opportunities to break their shells to join our programs as well. I will continue to explore ways to reach such people and enable those who want to be leaders of social change grow through our programs."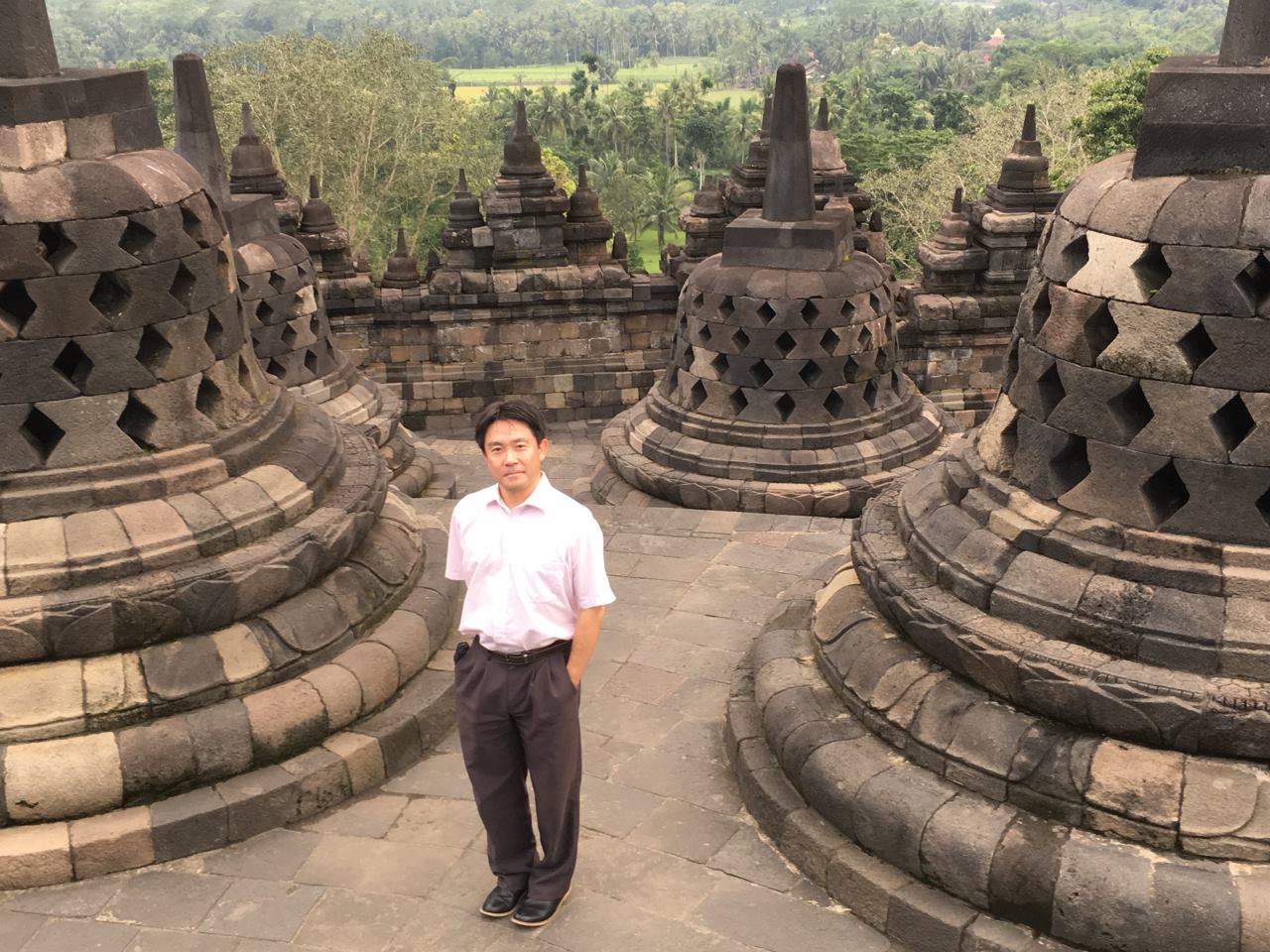 Interested in the ALC program that Kazutoh joined? The application for this summer's ALC program is now open! To learn more and access the application, click here.
---
「VIAで働きたいと思ったのは、創設者のDwightの影響が大きいですね。彼には、僕が大学生だったころ、VIAのALC(American Language and Culture)プログラムに参加した時に出会いました。だいぶ昔ですね(笑)彼の、なんていうんだろうな、うまく言葉に表せないんですが、人柄からにじみ出るなにかだったり、態度だったり。当時からアントレプレナーシップを実行している人で、とても刺激を受けたし憧れだったので、一緒に働きたい、と思って。
ALCでは、主に3つのインパクトがあったと思っています。まず1つ目に、今まで知らなかったアメリカを見れたってことですね。黒人コミュニティの教会に行ったり、LGBTのコミュニティを訪れたり、アイデンティティについて知る機会になったのは当時の僕にとって本当に新しい経験だったなと思います。高校生の時に1年間アイダホ州に留学していたのでアメリカ文化に触れること自体は初めてではなかったです。でも、その時はホームステイをしていたので、日本の家族との違いに目を向けることはあっても、自分では知ることの出来なかったアメリカ社会を見ることはなかったので、視野が広がりました。そして2つ目に、ほかのアジア人と繋がれたことです。仲良くなった台湾人の子たちには特に刺激を受けましたね。台湾って日本に統治されてた歴史があるけれど、日本人の僕に対してとてもフレンドリーで。英語もとても上手で将来の考えもしっかりしているしびっくりしたのを覚えてます。プログラム参加前は、アメリカ文化について大学で勉強していたんですが、彼らとの触れ合いを通して東アジアの国々に興味を持つようになって、研究もそちらにシフトしました。最後に3つ目は、自分への気づきになったことです。日本にいたら考えていなかっただろうことを沢山考えましたし、アメリカでもう1回勉強したいなと思うようになりました。その時のALCの参加者のうち日本にいた人の、そうだな、6から7割の人とは今も連絡を取り合ってますよ。あ、そうそう!その仲が良かった台湾の子たち、今みたいにみんなFacebook持ってたりしないので、一時期は連絡途切れちゃってたんです。でも、VIAで働き始めてから、僕がプログラムに参加した当時のアプリケーションを見つけて、そこに書いてあった彼らの住所に手紙出してみたら、なんと返ってきまして!その3人のうち2人はたまたまシリコンバレーに住んでいることが判明しました(笑)すごい偶然ですよね。
それからは日本の外と繋がっていられる仕事がしたいなと漠然と思っていました。けど、日本のいわゆる就活のスタイルに魅力を感じられず、あまりまじめにやらなかったんです。結局、一度はとある会社の海外電子部品営業部門に入社したんですが、なんだろうな、憧れる人が全くいなく、またやりがいを感じませんでした。本当に何がしたいのかって考えたときに、教えることや人にインパクトを与えることかな、と考えました。それで、日本語教育や先生になるため、ハワイ大学の修士課程に進学しました。念願の海外で語学教育について勉強できて楽しかったんですが、専門的に学んでいくうちに、教室でできることの限界を感じるようになっていきました。やっぱり、教室での学びってもちろん重要なんですけど、与えられるインパクトのペースがゆっくりなんですよね。やりがいを感じなくなってきてしまって。
そんな時に、VIAのポストの募集が目に入りました。たった数週間で自分にあれだけのインパクトを残したVIAならやりがいを持って楽しくやりたいことが出来るのではないか、憧れのDwightとも一緒に働けるのではないかと思って応募し、現在に至るわけですね。結局僕が入った時にはDwightは既に引退していたんですが、僕が最初の方やっていた仕事はもともと彼がやっていたことでもあったので、それもモチベーションになりました。VIAでの仕事は楽しくてたまらないです。小さい非営利組織ということもあって、一緒に働いている仲間もそれぞれ面白くて志を持っていて、とても好きです。
僕にとってそうだったように、VIAのプログラムが、参加者にとって自己発見のきっかけになったらいいなと思っています。VIAに来て下さる方ってもともと外に目を向けることが出来てる人が多い傾向にあるなあと思うんですが、内向きな人にも是非きてほしいです。やっぱり1人で殻にこもっているだけではもったいない。自分と世界を良くしていきたいという人に応募してほしいし、もっとたくさんの人にVIAを知っていってもらえるような方法を考えていきたいなと思います」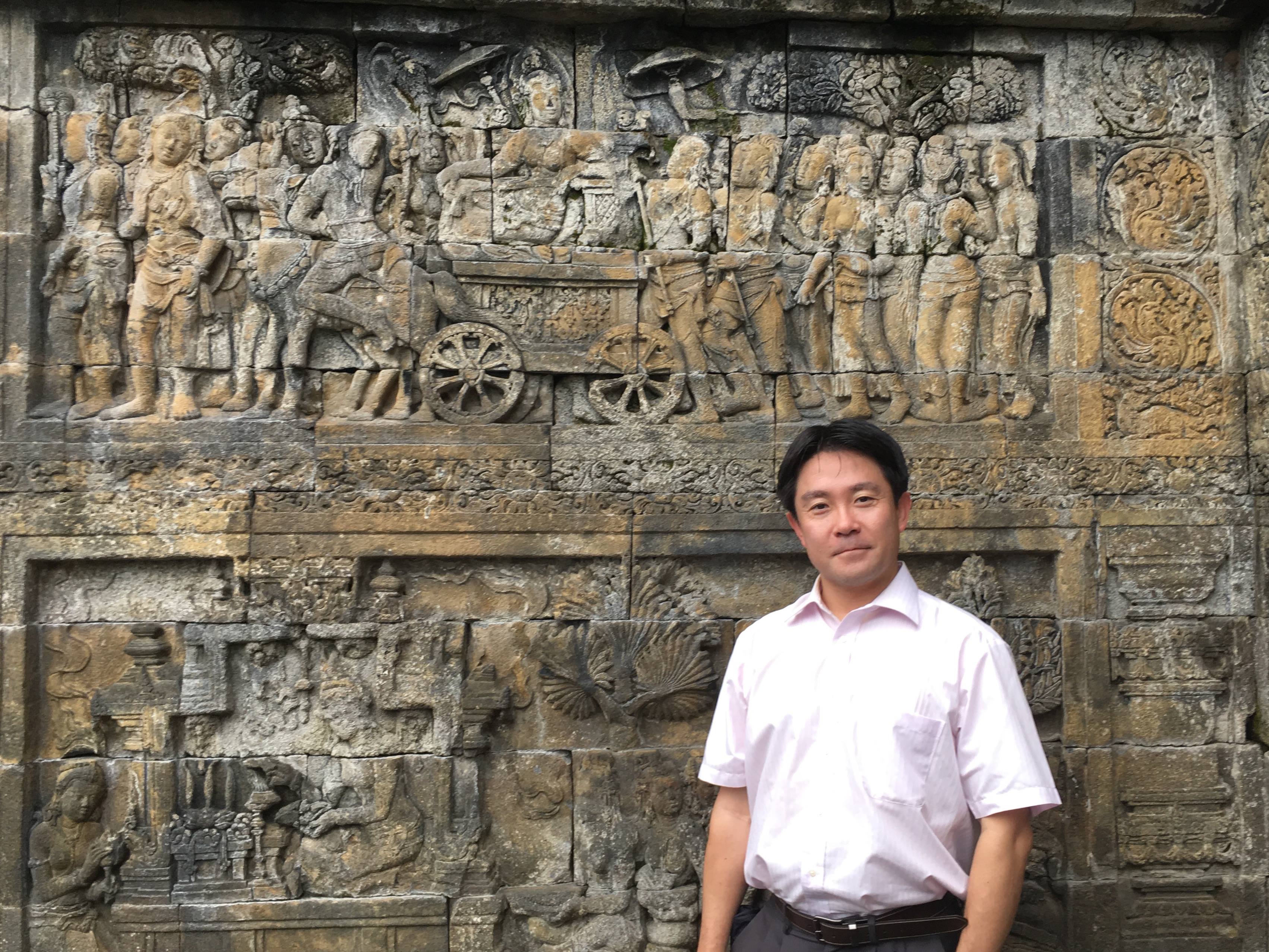 2019年1月からALCプログラムの参加申し込み受付を開始します。詳細や応募フォームへはこちらからアクセスできます。この機会をお見逃しなく!