This spring we are looking forward to having a talented and diverse team of Global Health Fellows join VIA staff for the Exploring Health Care (EHC) Program in August. Learn more about these outstanding mentors who are excited to inspire the next generation of cross-cultural health care professionals!
---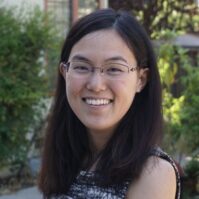 Lina Yamashita, PhD
Program Director
As a Program Director at VIA, Lina designs programs that aim to cultivate active learning, curiosity, open-mindedness, and cross-cultural empathy among future health care professionals. She's dedicated to introducing participants to diverse topics and perspectives that students otherwise may not encounter in their schooling. As an educator, she seeks to make visible diverse people, places, and perspectives that tend to be less visible. Fluent in English and Japanese, Lina grew up in Tokyo, Singapore, and Manila and has visited more than 15 countries. Lina has a bachelor's in biology and environmental studies from Oberlin College, a master's degree from the Harvard Graduate School of Education, and a doctorate in education from the University of California, Davis. In her free time, she enjoys traveling, exploring bakeries, taking long walks, and playing with her son.
Lina will not be on-site this summer but is very much looking forward to supporting Seasonal Program Director Sam Yee and the fellows in preparing for our first in-person EHC program in 4 years!
---
Sam Yee
Seasonal Program Director
Sam's passion for custom building educational programs was sparked through the 2011 Tohoku Earthquake and Tsunami. In response to the natural disaster, the TOMODACHI program was initiated to teach local Japanese youth about community resilience, rural revitalization and leadership. As a coordinator and youth mentor for the program, Sam was able to witness with his own eyes what creating empowering spaces can do for students, and what investing in youth can do for communities long-term. With this discovery, Sam has dedicated more than ten years to learn about how to direct and foster cohesive learning environments for students around the world.
After studying psychology, communications and education at UC Davis, Sam dedicated two years to learn more about the Japanese education system through teaching on Awaji Island with the JET program. Sam return to his hometown in the San Francisco Bay Area in 2018, where he spent five years custom building and facilitating both in-person and online educational programs for Japanese high school and university students.
As a Seasonal Program Director for VIA, Sam is continuing his love for empowering students to become the best version of themselves, and equipping them with the tools and mindsets to become active members in their community both locally and globally.
In his free time, Sam enjoys cooking, studying mixed martial arts, and bouncing ideas with friends about education over a cup of coffee.
---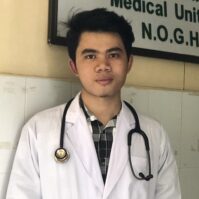 Min HtunMyat Wai
Global Health Fellow
Min HtunMyat Wai, also called htunmyat, grew up in a small town in Mon State, is currently located in Myanmar. He is a final year medical student and his university life had stopped due to the Covid-19 outbreak and subsequent military coup in Myanmar. During that gap time, he joined the Parami Leadership Program (PLP) from Parami University where he got a contact to join VIA through a visiting faculty who was teaching a class at Parami at that time. He is a VIA EHC alumnus of the Spring 2022 virtual program and also joined as a fellow in EHC summer 2022, virtual program.Due to the situations in his country, his future career pathway becomes uncertain and in the meantime, he is exploring the other field of studies or works that he might be interested in. Now he is joining the Social Impact Leadership Accelerator program from VIA as a fellow as one of his life goals is to serve for his community in the future. He is very passionate about participating in VIA's in person activities and programs and now he will be participating in EHC spring 2023, in person program as a global health fellow. During the program, he is very excited to help the participants as much as he can and also hopes to learn not only from program organizers but also from the participants.
---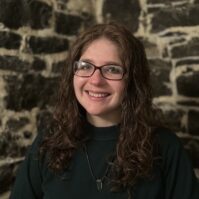 Katie Erdelyi
Global Health Fellow
Kathleen Erdelyi prefers to go by Katie and is a 32-year-old resident of Pennsylvania, USA. She is currently compiling her portfolio for graduate school to obtain her Master's in Food and Nutrition as well as her Registered Dietitian Certification. Katie holds a Bachelor's of Science in Media Communication and Technology with an emphasis on video production, and presently works as a waitress at a family-owned breakfast cafe. Katie believes that learning comes in many forms, and this has led her to involve herself in a variety of experiences ranging from an immersive 6-week trip where she lived amongst her grandmother's small Hungarian village, to a mushroom foraging class along the Appalachian Trail. She believes that if you seek truth and follow your passions, life will lead you down many unexpected and fulfilling roads. Katie is extremely excited to travel down the road with everyone at VIA and see where it leads.
---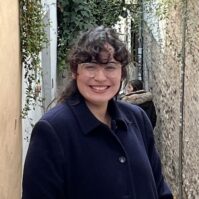 Kenia Morales-Campos
Global Health Fellow
Kenia Morales-Campos is 26 years old, was born and has lived her entire life in Puerto Rico, a small island in the Caribbean. She considers herself a charismatic, talkative, and people-oriented person. Kenia completed her Bachelor's degree in Industrial Microbiology at the University of Puerto Rico, but rapidly decided that the laboratory life is not for her. After she graduated, Kenia started working as an Environmental Health Specialist for the state Puerto Rico Department of Health, which motivated her to start a Master's in Public Health at the University of Puerto Rico-Medical Sciences Campus, focused in Environmental Health. While working towards her masters, Kenia was involved in various research projects that aimed to understand the interactions between SARS-CoV-2, air quality due to Saharan Dust and Urban Aerosols, and socio-environmental factors in Puerto Rico. She has been working with communities of agriculture workers and is currently working in healthcare and telemedicine access for rural communities at the Puerto Rico Public Health Trust. Guided by her life experiences, Kenia has developed an interest in Health Disparities and Social Determinants of Health, and is currently in the admission process to a Doctor of Public Health program focused on Social Determinants of Health for next Fall. Kenia is an avid foodie, film photography enthusiast and could spend all day in a hammock by the beach. She loves learning about new cultures and traveling. By being a fellow, Kenia expects to get a better perspective on multicultural environments that will address the most pressing global health issues and will allow her to broaden her perspective and gain knowledge on transnational health issues, which are immensely aligned with Social Determinants of Health.
---