This spring we are looking forward to having a talented and diverse team of Global Health Fellows join VIA staff for the Exploring Health Care (EHC) Program in August. Learn more about these outstanding mentors who are excited to inspire the next generation of cross-cultural health care professionals!
---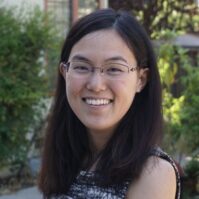 Lina Yamashita, PhD
Program Director
As a Program Director at VIA, Lina designs programs that aim to cultivate active learning, curiosity, open-mindedness, and cross-cultural empathy among future health care professionals. She's dedicated to introducing participants to diverse topics and perspectives that students otherwise may not encounter in their schooling. As an educator, she seeks to make visible diverse people, places, and perspectives that tend to be less visible. Fluent in English and Japanese, Lina grew up in Tokyo, Singapore, and Manila and has visited more than 15 countries. Lina has a bachelor's in biology and environmental studies from Oberlin College, a master's degree from the Harvard Graduate School of Education, and a doctorate in education from the University of California, Davis. In her free time, she enjoys traveling, exploring bakeries, taking long walks, and playing with her son.
Lina will not be on-site this summer but is very much looking forward to supporting Seasonal Program Director Sam Yee and the fellows in preparing for our first in-person EHC program in 4 years!
---
Sam Yee
Seasonal Program Director
Sam's passion for custom building educational programs was sparked through the 2011 Tohoku Earthquake and Tsunami. In response to the natural disaster, the TOMODACHI program was initiated to teach local Japanese youth about community resilience, rural revitalization and leadership. As a coordinator and youth mentor for the program, Sam was able to witness with his own eyes what creating empowering spaces can do for students, and what investing in youth can do for communities long-term. With this discovery, Sam has dedicated more than ten years to learn about how to direct and foster cohesive learning environments for students around the world.
After studying psychology, communications and education at UC Davis, Sam dedicated two years to learn more about the Japanese education system through teaching on Awaji Island with the JET program. Sam return to his hometown in the San Francisco Bay Area in 2018, where he spent five years custom building and facilitating both in-person and online educational programs for Japanese high school and university students.
As a Seasonal Program Director for VIA, Sam is continuing his love for empowering students to become the best version of themselves, and equipping them with the tools and mindsets to become active members in their community both locally and globally.
In his free time, Sam enjoys cooking, studying mixed martial arts, and bouncing ideas with friends about education over a cup of coffee.
---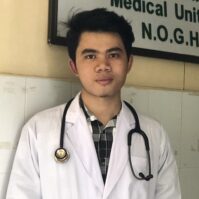 Min HtunMyat Wai
Global Health Fellow
Min HtunMyat Wai, also called htunmyat, grew up in a small town in Mon State, is currently located in Myanmar. He is a final year medical student and his university life had stopped due to the Covid-19 outbreak and subsequent military coup in Myanmar. During that gap time, he joined the Parami Leadership Program (PLP) from Parami University where he got a contact to join VIA through a visiting faculty who was teaching a class at Parami at that time. He is a VIA EHC alumnus of the Spring 2022 virtual program and also joined as a fellow in EHC summer 2022, virtual program.Due to the situations in his country, his future career pathway becomes uncertain and in the meantime, he is exploring the other field of studies or works that he might be interested in. Now he is joining the Social Impact Leadership Accelerator program from VIA as a fellow as one of his life goals is to serve for his community in the future. He is very passionate about participating in VIA's in person activities and programs and now he will be participating in EHC spring 2023, in person program as a global health fellow. During the program, he is very excited to help the participants as much as he can and also hopes to learn not only from program organizers but also from the participants.
---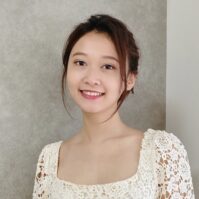 May Thu Cho
Global Health Fellow
May was born and raised in Myanmar. At age 17, she came to Japan to attend medical university and currently I am a final year medical student at International University of Health and Welfare. Since she was young, May spent most of her time studying school subjects and languages, which is one of her hobbies. She finds learning language interesting because she is able to know the culture and backgrounds of people from different countries. Above all, communication is pivotal for her in a way to build strong connections with people, building trust and friendship. Now, May speaks five languages, such as English, Burmese, Japanese, Korean and a little bit of Chinese.
Throughout her university life, May has been involved in many clinical clerkships which she thinks is important not only to gain medical knowledge in practical settings but also to develop professional attitudes toward patients and medical coworkers. Moreover, she loves doing extracurricular activities, and has been a BLS instructor, a teaching assistant in Cardiovascular and emergency subjects, a facilitator at International Federation of Medical Students Associations (IFMSA)-Japan, and also a presenter for Case Report Presentation at Japanese Society of Cardiovascular Disease, Kyushu. These days, May attends self development and leadership courses whenever she has free time and this has become one of her hobbies. She is also very passionate when it comes to volunteering. May has expansive experiences including volunteering for marathon, Tango therapy at Day service for elderlies, library service etc.
May is an alumna of the VIA EHC summer 2022 virtual program. Since then, she wanted to keep being a part of VIA, so she is joining again as a fellow this time in order to learn leadership skills and work in a great team work. May is looking forward to helping participants and getting to know each other and exchanging opinions on social issues and other various topics.
---