One of this summer's GLE participants, David, was unable to travel to attend the program in person in Thailand, but he didn't let that stop him. Below is David's reflection about what it was like to join the program virtually.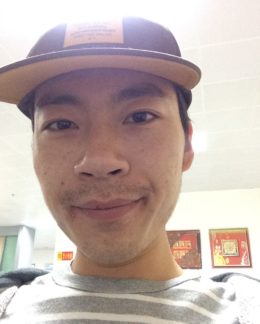 I was supposed to take part in GLE program this year, but because of some personal issues I could not join. But I am so glad that Christy (GLE Program Director) gave me the opportunity to join with them online! I was so excited that even though it was the time to prepare for the finals, I still spent half my time on reading the materials and learning with the other participants. I feel like what VIA is doing is really innovative and inspiring. I was able to learn new things every time I talked with the other participants online. Through participating in the program online, I had the chance to hear different stories from a group of amazing young people. Their stories were inspiring and encouraging and from having conversations with VIA staff and participants, I had more faith with what I am doing right now. It also encouraged me in some specific ways. Moreover, from reading the materials and interviewing the participants, it gave me the chance to hear the local issues and problems as well, and what they are fighting for.
Thank you for giving me a chance to thrive and cultivate myself as a leader. Even though I could not be there in person, I still could hear the powerful voices and steady attitudes from participants. it was a great experience to have conversations with all of them and I extremely hope that I will have the chance to participate in the program in person in the near future. I strongly recommend this program to young people who seek for different experiences and adventures.