This spring we are looking forward to having an amazing team joining Program Director Lina Yamashita for the March Exploring Health Care (EHC) Program. Learn more about these outstanding mentors who are excited to inspire the next generation of cross-cultural health care professionals!
---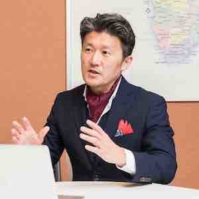 Dr. Takayuki Oshimi, 
Faculty in Residence
Dr. Takayuki Oshimi is a Professor at International University of Health & Welfare (IUHW) in Narita. His clinical training was in gastroenterology, and he received training as a medical interpreter and as a trainer of medical interpreting in the United States. He currently devotes the majority of his time to medical education, specializing in medical communications as well as training health care interpreters in local communities. Dr. Oshimi has been involved in the development of VIA's medical exchange programs, including EHC 2012 and MED 2012-2017 as the Faculty in Residence, teaching Clinical English lessons to participants. Outside of medicine, Dr. Oshimi enjoys reading books, watching movies, and jogging at a comfortable pace. Among his friends, he is also very famous for his passion and expertise in Belgian ales, and he has been officially certified as "Belgian Beer Professional" by the Japan Belgian Beer Professional Association.
---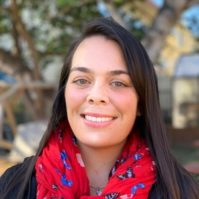 Paulina Corrales, Assistant Director
Paulina has been traveling since she was very young. She has always loved immersing herself into new and different cultures. Her real love for travel began while she was completing her undergraduate degree and studied abroad in Pau, France. After graduating college, she embarked on a two year journey to teach English in Trang, Thailand and in Medellin, Colombia. After teaching abroad, she enrolled at the Middlebury Institute of International Studies where she is currently completing her master's degree in International Education Management and Public Administration. Paulina is interested in focusing on diverse and underrepresented students where she join education and development. Paulina loves listening to music, going to Zumba and going to the beach (in Florida, where she is originally from).
---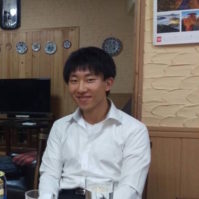 Shiichi Ihara, Fellow
I'm Shiichi Ihara, third-year medical student of Chiba University. My hobby is Karate, Kendo, jogging, hiking and reading books. As for reading books, I'm really interested in Japanese Mythology these days. You may think it's funny, but I'm very excited when I find anything in my daily life which is related to our myth. And last spring, I joined EHC program as a participant. It was very exciting, open-minding experience for me. Through the program, I could see lots of things from not only medical but social aspects. This time, I'm looking forward to joining the program again as a fellow.
---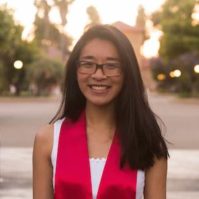 Angelina Lo, Fellow
Hi all! I'm a Master's student in sociology at Stanford, originally from Southern California. I've been at Stanford for a while, having completed my undergraduate degree in Biology here as well. I'm excited to work with all of you on the entire EHC staff, to get to know our students, and to explore important health care topics with a cross-cultural lens. I'm especially passionate about instilling cultural sensitivity and compassion in future health care leaders, and hope to attend medical school myself in the upcoming years. In my free time, I enjoy making music, crocheting and knitting, and exploring the Bay Area. I look forward to getting to know you all this spring!
---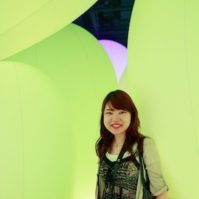 Yuka Matsuzaki, Fellow
I am Yuka Matsuzaki, a 4th year student in Tokyo Women's Medical University. I joined MED program in 2015, when I was a freshman. Also, I participated in VIA's Design Thinking for Social Innovation (DSI) in 2018. After MED program, I organized two reunions for medical program alumni and VIA's 55th anniversary event at Tokyo. I've been involved in VIA's activities. Thanks to those experiences, I made friends with many VIA families. I'd like to support EHC 2019 participants, by making use of my past experiences in VIA activities. I will do my best with this EHC2019 team! I'm interested in orthopedics and family medicine. My hobbies are singing songs and playing table tennis. Lastly, I am looking forward to working with you all in EHC2019!
---