This spring we are looking forward to having an amazing team joining Program Directors Lina Yamashita and Melissa Paschuck for the March Exploring Health Care (EHC) Program. Learn more about these outstanding mentors who are excited to inspire the next generation of cross-cultural health care professionals!
---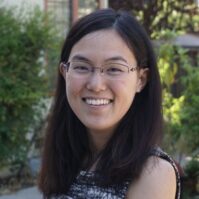 Lina Yamashita, PhD, Co-Director
As the Medical Programs Director at VIA since June 2017, Lina designs programs that aim to cultivate active learning, curiosity, open-mindedness, and cross-cultural empathy among future health care professionals. She's dedicated to introducing participants to diverse topics and perspectives that students otherwise may not encounter in their schooling. As an educator, she seeks to make visible diverse people, places, and perspectives that tend to be less visible. Having lived in a bilingual English/Japanese household in Tokyo, Singapore, and Manila for 15 years and having visited more than 15 countries, Lina continues to be mesmerized by the complexity of the world we live in. She enjoys challenging herself to new experiences that sometimes make her uncomfortable (such as taking improv comedy classes). Lina has a bachelors in biology and environmental studies from Oberlin College, a masters degree from the Harvard Graduate School of Education, and a doctorate in education from the University of California, Davis. In her free time, she enjoys traveling, walking into bakeries, taking long walks, and having one-on-one conversations with friends.
---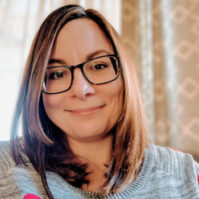 Melissa Paschuck, Co-Director
As the Asia-Pacific Programs Director, Melissa directs the Rubenstein-Bing Student-Athlete Civic Engagement (ACE) Program in western China and supports the American Language and Culture program which brings students from Asia to the US to promote cross-cultural exchange as well as VIA's other short-term cultural and professional training programs throughout Asia and Silicon Valley. Melissa holds a master's degree from Kent State University in Higher Education Administration and has served US and international students for more than ten years. Her experience in international education includes developing and implementing programs and services for international and exchange students, supporting education abroad programs, community building with diverse populations, advising F-1 and J-1 non-immigrant students, and building collaborative relationships with international partners. Her overseas experiences include travel to China (Beijing, Guangzhou, Shanghai, & Xiamen), Vietnam, and other countries in Europe and the Americas. She moved to the San Francisco Bay area from South Carolina and grew up in Pennsylvania. In her free time, Melissa enjoys spending time at home with her family and her dog (Napoleon), listening to podcasts (current fav: Code Switch), hiking, and trying new recipes.
---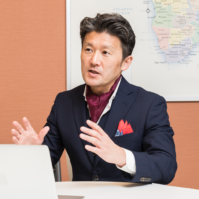 Dr. Takayuki Oshimi, Faculty in Residence
Dr. Takayuki Oshimi is an Associate Professor at International University of Health & Welfare (IUHW) in Narita. After his residency training in gastroenterology, Dr. Oshimi received training as a healthcare interpreter and as a trainer of healthcare interpreting in Australia. He currently devotes the majority of his time to medical education at IUHW School of Medicine as well as training health care interpreters as a director of Master Course for Healthcare Interpreting at IUHW Graduate School. Dr. Oshimi has been involved in the development of VIA's medical exchange programs since 2012 as the Faculty in Residence, teaching Clinical English lessons to participants. Outside of medicine, Dr. Oshimi enjoys reading books, watching movies, and jogging at a comfortable pace. Among his friends, he is also very famous for his passion and expertise in Belgian ales, and he has been officially certified as "Belgian Beer Professional" by the Japan Belgian Beer Professional Association.
---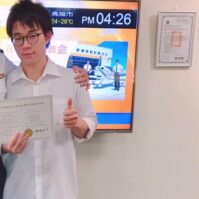 Seiichi Hayashi, Fellow
Hello everyone! I'm Seiichi Hayashi, a third-year student at St. Marianna University School of Medicine. I joined EHC program in 2018, when I was a freshman. I was also one of the members of VIA alumni organizer in 2019. I experienced a lot of open minding things in VIA. Thanks to those experiences, I made friends with many VIA families. I'm interested in emergency medicine, surgeon and especially space medicine. This is because I want to be an astronaut from my youth. My hobby is running, muscle training, kendo, basketball, reading books, watching movies, listening music and… a lot! I'd like to support EHC 2020 participants. I will do my best with this EHC 2020!
---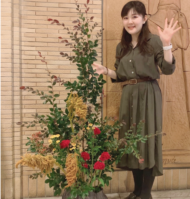 Eiko Ozasa, Fellow
I'm a 3rd-year medical student at Tokyo Women's Medical University. Before medical school, I graduated from Keio University school of economics. The event that led to me changing my career was to research to public health. In my free time, I love taking photos, skydiving and making flower arrangement (this photo is my work). I joined VIA's EHC program in 2018 when I was a freshman. EHC program helped me to learn not only medical topics but also social aspects. Now, I'm proud to work as a fellow next spring. I can't wait to work as the EHC team member and support EHC 2020 participants!
---
Chao (Christina) Wang, Fellow
Chao (Christina) Wang received her M.D. degree with specialty of hepatic surgery from Tongji Medical College, Huazhong University of Science and Technology (HUST) in 2019. She is now doing liver cancer research at Ohio State University Medical Center (OSUMC) and will come back to China working as a general surgeon. Christina participated in VIA's MED (Medical Exchange & Discovery) program in 2015, and was greatly inspired by the open minded speakers, staffs and participants. She is excited about supporting this life changing event as a fellow and hoping to share her experience in medical school and lab research with new friends in EHC 2020. Her interests include cross-culture communication, female leadership, young surgeon training, language learning, one to one chatting, traveling and volunteering.
---