This spring we are looking forward to having a talented and diverse team of Global Health Fellows join VIA staff for the Virtual Exploring Health Care (EHC) Program in March. Learn more about these outstanding mentors who are excited to inspire the next generation of cross-cultural health care professionals!
---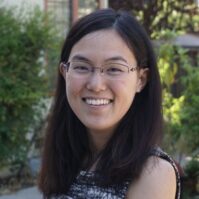 Lina Yamashita, PhD
Program Director
As a Program Director at VIA, Lina designs programs that aim to cultivate active learning, curiosity, open-mindedness, and cross-cultural empathy among future health care professionals. She's dedicated to introducing participants to diverse topics and perspectives that students otherwise may not encounter in their schooling. As an educator, she seeks to make visible diverse people, places, and perspectives that tend to be less visible. Fluent in English and Japanese, Lina grew up in Tokyo, Singapore, and Manila and has visited more than 15 countries. Lina has a bachelor's in biology and environmental studies from Oberlin College, a master's degree from the Harvard Graduate School of Education, and a doctorate in education from the University of California, Davis. In her free time, she enjoys traveling, exploring bakeries, taking long walks, and playing with her son.
---
Akihiro Hara
Global Health Fellow
Hello, my name is Akihiro from Osaka, Japan. I am a 6th year medical student at Kyoto University and will graduate in this March. From April, I am going to work as a resident doctor in Shizuoka prefecture, where very beautiful Mt. Fuji is located. My future goal is to work as an anesthesiologist in the U.S. because it is really inspiring to commit to the international society. In my university life, I challenged several extracurricular activities including USMLE (United States Medical Licensing Examination), OET Medicine (Occupational English Test Medicine), clinical electives at UCSD (University of California, San Diego), and this program. A year ago, I took part in EHC Spring 2022 as a participant. I am happy to turn back again and looking forward to gaining new mindsets, talking with you!
---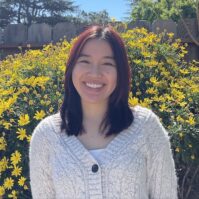 Kelly Chau
Global Health Fellow
Hi everyone! My name is Kelly, and I'm a 4th year Neurobiology, Physiology, and Behavior major and Public Health minor at the University of California, Davis. Outside of classes, I am a camp counselor for Camp Kesem, an amazing organization supporting children impacted by a parent's cancer. Additionally, I serve as a volunteer case manager for CONNECTED, a support group for pregnant and postpartum women living with mood and anxiety disorders. As a passionate advocate for mental health and marginalized communities, I'm very excited for this opportunity to explore various health care topics together and to ultimately cultivate cross-cultural empathy within us all. In my free time, I love sharing good food, music, and experiences with the people I love. I look forward to getting to know and grow with you all!
---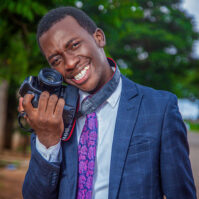 Stephen Kakwende
Global Health Fellow
Stephen Kakwende graduated from Clinical Medicine General in 2019 and is currently pursuing Bsc in Public Health at The University of Lusaka in Zambia. Founder of Stephen K Photography a media company which has both a business and social department. The social department shows his passion for community development initiatives sharing stories key to social health care. He also manages artists, notably one of the most celebrated Afro Jazz Guitarists in Southern Africa. Stephen also volunteers with Gospel Invasion Incorporated as Co-ordinator, working with young people across Zambia with the fastest growing network of churches assisting in education and health knowledge.
---