This summer we have an amazing team of social innovation coordinators. Learn more about these energetic innovators who are excited to inspire the next generation of changemakers in the US and Asia!
Cicy (Shengnan) Zhang
Social Innovation Education Fellow
Cicy is an interpreter, global traveller, visionary change-maker from Beijing, China, whose step has been to 23 countries on 5 continents and is still exploring more. She is passionate about international education and creating opportunities for young students all across China to develop them into the leaders of tomorrow. As a Rhodes Scholar Finalist, Cicy is an admitted graduate student at Harvard University. After finishing her master study in Social Entrepreneurship at Watson University in Colorado in 2016, Cicy is currently in Colombia, South America with the national education program "Colombia Bilingüe", as a frontline English teacher at a local high school. She has delivered leadership training workshops in more than 20 developing countries including Iran, Vietnam, Morocco and Egypt. She is most passionate about learning how to integrate strategy, leadership and sustainability into real transformation in higher and secondary education.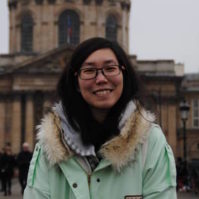 Charleen Tan
ESI July Coordinator
Charleen joined VIA in 2013 through the Exchange for Social Entrepreneurs and Leaders (XSEL) program, where she gained a new-found passion for social innovation and change-making, and has since returned as ESI coordinator twice. Born in Kuala Lumpur, Malaysia, she graduated with a Bachelor's in Global Studies from Hiroshima, Japan and is now pursuing her masters in Project Management and Innovation in Glasgow, UK. Being fluent in multiple languages, she loves to write and learn about other cultures, and is working on establishing a youth program to foster story-telling techniques back home. Her passion lies in developing and nurturing young talent in Malaysia, particularly in the creative industry, where she feels a need for voices to be heard and original content to be created. She hopes to be able to establish her own enterprise someday, and will gladly chat with you for hours if you offer her tea!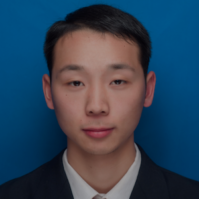 Daniel  (Zequn) Jiang
ESI July Coordinator
Daniel is an interpreter from Macau. Dedicated to voluntary service, he once participated in various programs and events, e.g., Youth Speaker Forum (AIESEC), GSLP (VIA), TEDx, Siggraph. He values the relationships built in every program and he has strong passion in promoting students' all-round development and equality in education. He is a university graduate of English Education from China. He once taught Debate and English to Thailand's suburban students and interned in a first-class Chinese high school. As an interpreter, he faithfully translates the source text into the target text. As a teacher, however, he aims to help students to "interpret" on their own, follow their inner voice, and be creative.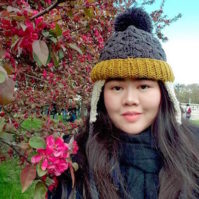 Rainy (Fronthip) Watcharaporn
ESI July Coordinator
Rainy is a 6th year medical student and co-founder of Nudmor Foundation in Thailand. She has joined and led many programs on both national and international levels, such as ASEAN Social Enterprise Program, Asian Youth Leadership Program, TEDxMahidolU, One Young World and Teach for Thailand. She also won many competitions in reforming Thailand. She is dedicated to doing numerous volunteer works, especially in terms of health and education. She loves to be an inspirational innovator to empower others and also focuses on developing Thailand's health service system and education system using social innovations and technologies. Rainy was one of the ESI participants in August 2016. She decided to be an ESI coordinator because she wants to exchange some experiences, meet new friends and work with VIA.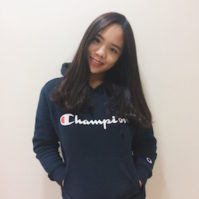 Charlene (HiuLam) Tse
ESI August Coordinator
Charlene is an alumna of the ESI Spring 2016 program. Instead of directly running a program solving social problems like she did in high school, Charlene is now studying professional filmmaking and communication to see how these can influence people by combining together. She is exploring how to apply theoretical knowledge to practice, including shooting documentary and short films guided by French and Macanese directors and working on a spoken history project with a local TV in Macau. Additionally, Charlene is involved in event management and PR through AIESEC UM and voluntary work by being a TA for VIA's AYLP participants and Chinese high school students. Charlene is also a journalist team leader for her campus newspaper and co-founder of VIA Macau alumni community which offers workshops and Proaction Cafe for college students. In addiction, Charlene has great interest in art exhibition like MOCA or Art Basel HK, traveling, and listening to people's stories 🙂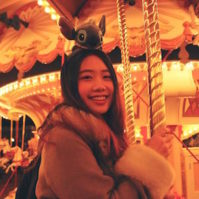 Fiona (Yibing) Zheng
ESI August Coordinator
Fiona is a past-participant of ESI summer program in 2015. She is currently studying Contemporary English Studies in Lingnan University in Hong Kong and will pursue her Master's degree in International Educational Development in Columbia University in September. The ESI program has brought her a lot of insights on social innovation, community development and being a global citizen. She is passionate about social enterprises and all innovative ideas that could make social impacts to the community. She is also interested in service-learning and currently takes a part-time job as S-L Teaching Assistant in Lingnan University. She strongly believes everyone is a potential changemaker and education is the key to activate that potential. The ESI program is one of the keys to open her world and she hopes to bring more valuable programs like this and spread creative ideas to more people in the world.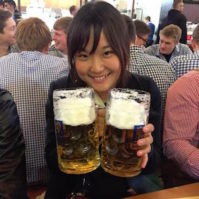 Sayaka Kawahara
ESI August Coordinator
Sayaka is pursing her master's study in public health especially focusing on mental health at Osaka University. She studied German culture and modern history in Germany and Europe at a university in Germany for a year as an exchange student when she was in her bachelor's program. However, after realizing that happiness is not only gained by material wealth and social status, but also with mental happiness and health, she was motivated to major in a totally different department. Also she was one of the participants for VIA's Design-thinking for Social Innovation programs this spring and the experience there enriched her life and gave her a chance to rethink about her future deeply. Through the role as a coordinator for ESI 2017 Summer, she would try to be supportive leader, who always have compassion toward others others to understand the situation better and can make the best decision in the right way.