This summer we are looking forward to having an amazing team of social innovation coordinators for the July and August Exploring Social Innovation programs. Learn more about these energetic innovators who are excited to inspire the next generation of changemakers in the US and Asia!
---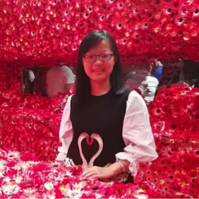 Yifan Wang
Social Innovation Education Fellow
Yifan is passionate about enhancing youth engagement across the globe and she believes in the power of millennials to make the world a better place. Since she started her Bachelor's degree in Australia, she proactively volunteers her spare time in building cultural cognition between Australian and Chinese community, such as My Lead Retreat in Beijing by a joint initiative between Australia-China Youth Association (ACYA) and Educating Girls of Rural China (EGRC). Yifan is currently pursuing a Master's of Management (Accounting and Finance) degree at the University of Melbourne, where she is also serving on ACYA National Committee as a Treasurer. In 2016, her contributions were recognized by the University of Newcastle as the first Global Citizen Award Winner, which drove her to mentor exuberant young people and shape the future of international community. She has been consistently working on social issues, including education and gender inequality. As 2018 ESI Social Innovation Education Fellow, Yifan is eager to bring her enthusiasm, professionalism and can-do spirit to expand the scope of VIA community, support the smooth running of ESI Summer program, and explore more opportunities with like-minded learners.
---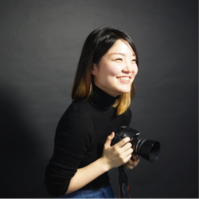 Saeko Higuchi
ESI July Coordinator
Saeko is a graduate student in Keio University's Graduate School of Media Design. During her studies in Design Thinking, Service Design and Innovation Design, she participated in the Global Innovation Design program, a one-year exchange program in the Royal College of Art/Imperial College London and Pratt Institute in New York. Previously, she graduated from Keio University with a Bachelor of Law. Her pursuit of the world of design has started from her participation in the VIA XSEL (Exchange for Social Entrepreneurs and Leaders) program in 2012. Her interest has always been in designing innovative services that create new value to society. Therefore, she has been eager to gain knowledge and experience in design in various fields – not only service design, but also graphic design, industrial design and machine engineering. Her dream is to utilize and nurture them to design what matters. She also loves dancing, taking photographs, and exploring good food.
---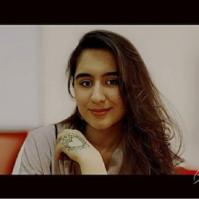 Dilrabo Saidalieva
ESI July Coordinator
Dil is an undergraduate student at KIMEP University, in Kazakhstan. Originally from Tajikistan, she completed high school in UWC ISAK Japan (United World College, International School of Asia, Karuizawa), surrounded by Design Thinking and Innovation, Leadership, and Mindfulness/Self Discipline classes. Her passion towards social innovation, driven by social issues in her community in Tajikistan, brought her to ESI in July 2016. In Kazakhstan, a Central Asian country, she noticed how the younger generation is not motivated or driven to innovate and bring change. She is ambitious to recruit Central Asian youth to ESI as a coordinator in July 2018, and let them explore creative and innovative self through the program. It is crucial to immerse young people in innovation because they only are change-makers of the future. Dil is very excited for this summer as a coordinator and supporter of the participants and looks forward to building new relationships with the staff, alumni, and new participants.
---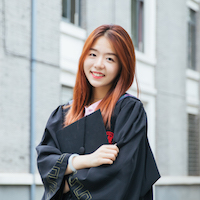 Wenyu (Echo) Xi
ESI July Coordinator
Wenyu believes in human potential to choose differently and make changes. She believes in the power of education and is passionate about creating diverse educational experiences for youths to discover and live up to their potentials. Growing up in Shanghai, China, Wenyu got her bachelor's degree in Political Science from Fudan University. Leveraging her work experiences in international organizations and companies, such as VIA, Uber, Accenture Consulting, and Digital Media Academy, Wenyu has developed her skills of program operation, data analysis and curriculum development. She created a service learning program for high school students in Shanghai to build village reading rooms to support rural literacy education when she was 20. She is currently coordinating the Education program within this foundation, aiming to train the next generation of change makers to build sustainable models of aid and prosperity through partnerships that generate rapid results.As a big traveler and explorer, Wenyu enjoys learning by experience, and loves nature and animals. She believes that an innovative learning model is needed to prepare the youth with implementation skills to protect our planet from future challenges.
---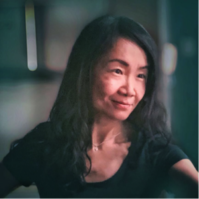 Libo Ma
ESI July Coordinator for NGO Educators Delegation
Libo has worked with both well-established corporations and start-ups in Beijing, China. After her two years' "Meaning" search trip in the Indian subcontinent and volunteer work in southeast India, she came back to China in 2011 and started to work on social welfare programs ever since. Libo is the founder of a few non-profit programs, which provide learning activities for families and psychology curricula for schools in rural China. Libo also works as a freelance consultant for Corporate Social Responsibility.Libo loves the wilderness and road trips, she's also into art, philosophy and spiritual growth. She believes in "Be the change you want to see in the world".
---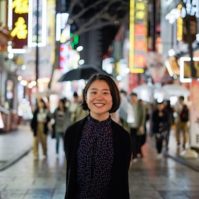 Ayane Kumagai
ESI August Coordinator
Ayane is going to graduate from Keio University this September. She loves eating food and being in nature, influenced a lot in her childhood by her grandparents, who are the farmers in countryside surrounded by rich natural environment. She currently majors in social marketing, which is about sustainability, and how to get both social and economical benefits at the same time. After she had joined ESI 2018 spring program, she wanted to discover more about leadership as a social change maker, and facilitation of collaborative work, and that is why she came back to VIA this summer.
---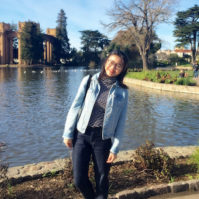 Yue (Annie) Wang
ESI August Coordinator
Annie is a senior undergraduate majoring in Taxation at Renmin University of China. She is passionate about social welfare issues. She has served as the leader of a voluntary program for migrant children and worked in an incubation project for social start-ups in China. In the future, she hopes to promote more equitable and efficient distribution of resources in community healthcare and eldercare, to reach sustainable social development. She will start her next adventure at the University of Chicago, pursuing a Master Degree in Public Policy. Annie participated in the ESI program in spring 2017, which inspired her to keep mapping her life. Now she is excited to come back to the VIA family and explore more possibilities with the future change makers!
---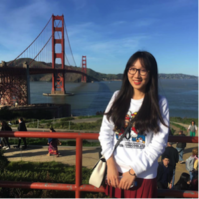 Xinyi (Erika) Peng
ESI August Coordinator
Xinyi is a senior student majoring in life science in Zhejiang University. She is fascinated with user experience design and plans to learn it deeper in master program. She cares a lot about mental health problem, and ever worked as a product designer and participated in the design of a meditation mini program, which helps over 70k people to learn to attain better mental condition through meditation. She also loves to explore people's thoughts and behavior in different culture background, so she really enjoyed the ESI experience last February. She wants to inspire more people to build empathy and explore their life goal in the program as a coordinator.
---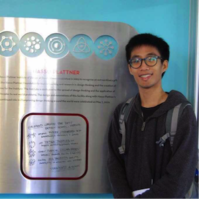 Weerawat (Earth) Mongkolchoste
ESI August Coordinator
Weerawat Mongkolchoste or you can call him Earth, is a Thai participant who joined ESI program 2017. He graduated from Chulalongkorn University with his passion for helping people know what they want to do especially graduated students. So, he decided to start social enterprise named OneSelf in order to solve the problem. He was inspired once he joined the program so that he came back to be a part of VIA community. He intends to make the most of everyone's experience and hopefully connects everyone solving social issues together.