VIA started the year welcoming our Global Community Fellows and partners to beautiful Chiang Mai for the first VIA Social Impact Partnership Conference!
VIA participants from across the globe including US, Japan, Thailand, Indonesia, and Myanmar gathered together in January for a week-long conference of collaboration and innovation to learn and share best practices, create peer-to-peer learning, and strengthen our VIA network and relationships.
VIA Program Director Yuki Ueda said about the conference, "Social impact work can be difficult, isolating, and exhausting. This gathering of partners became a sweet and rejuvenating time with friends as we encouraged each other's work, shared ideas, and found ways to collaborate meaningfully."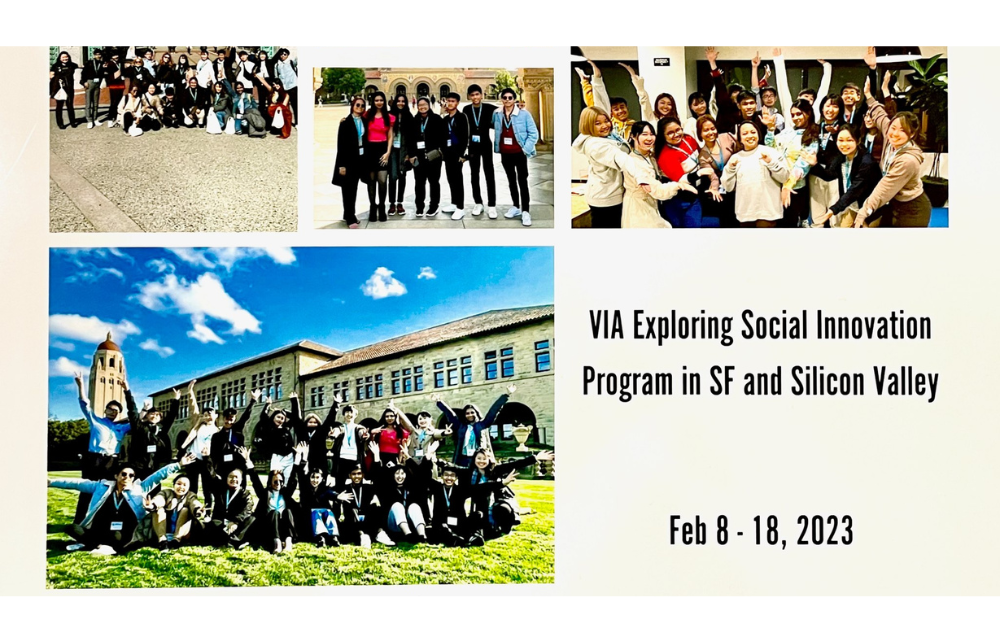 In February, VIA successfully hosted our first in-person Exploring Social Innovation (ESI) Program in Silicon Valley since 2020!
Led by VIA Program Director Kristy Ishii, the cohort was made up of 15 amazing students and young professionals from Japan and Myanmar. The participants had an opportunity to explore the Bay Area, participating in engaging workshops, and meeting community leaders. Participants shared their career passions, inspirational personal stories, and community-driven initiatives while bonding over collaboration on their design-thinking projects. The following are some program highlights: On days 1-4, we focused on learning about ourselves, storytelling, and anchoring our strengths (individually & in a team). During days 5-8, we had the chance to learn about mindful meditation, visit and engage with local business and community leaders, and connect with changemakers at UC Berkeley. The final two days were spent in deep reflection & gratitude, and planning for the next steps post program.
Kirsty said, "We are so grateful to all the participants, fellows, and VIA staff who contributed to the first in-person ESI program since the pandemic outbreak. All of our participants and fellows have returned home safely, and we cannot wait to hear updates on everyone's personal goals and ambitions!"