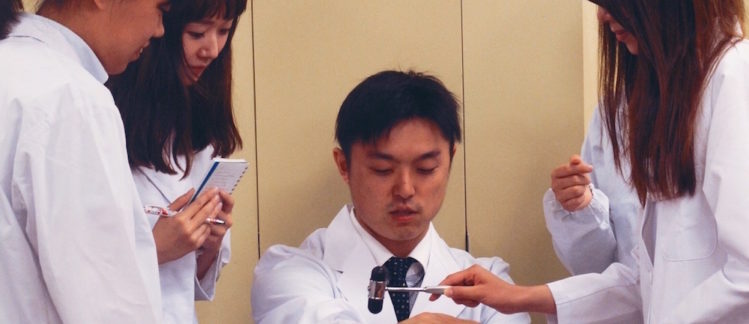 Overview
Program Dates: March 18-30, 2018
Open to: Medical students from Japan interested in comparative health care (Japanese citizenship not required)
Location: San Francisco & Stanford University, California
Application Deadline: Early Deadline: December 2, 2018 | Final Deadline: January 14, 2019 (Japan Time)
The Exploring Health Care (EHC) Program connects students from Japanese medical universities with their peers in the US to improve their ability to serve future patients by discovering the best aspects of healthcare in Asia and the United States. Participants will view health care and medicine through the eyes of students, patients, doctors, and researchers. Students from Stanford University and UCSF School of Medicine will join the program as Global Health Fellows and provide mentorship, lead activities and conduct lessons on a variety of healthcare topics.
Details

The EHC program is offered in two tracks:
Novice Track (1st – 2nd Year Students): emphasizes the development of foundational clinical knowledge and skills that are useful in a variety of medical settings through hands-on simulation and beginning problem-based learning (PBL) activities.
Advanced Track (3rd – 6th Year Students): provides opportunities to deepen clinical knowledge through physician shadowing and advanced problem-based learning (PBL) activities.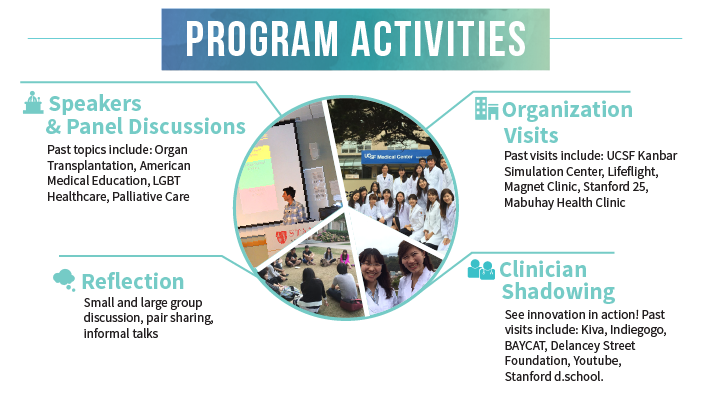 EHC was initially started by Tokyo Women's Medical and Tokyo Medical Universities in 1996 and has been offered annually since then by VIA, a non-profit organization founded at Stanford in 1963.
Photos