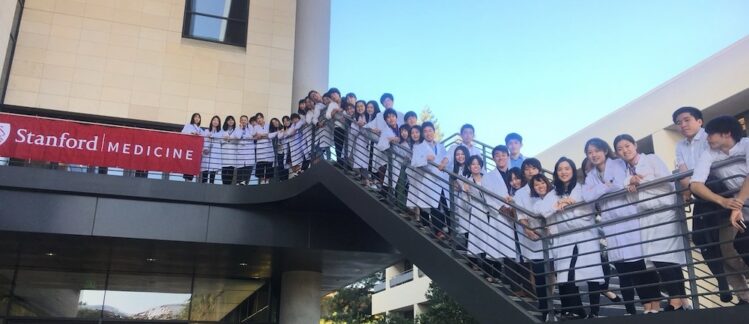 Overview
Program Dates: Postponed until March 2021
Open to: University students from Asia studying in a health-related field (pre-med, pharmacy, nursing, public health, etc)
Location: Based in San Francisco, with visits to Stanford University and other Silicon Valley locations
The Exploring Health Care (EHC) Program connects students from medical universities in Asia with their peers in the US to improve their ability to serve future patients by discovering the best aspects of healthcare in Asia and the United States. Participants will view health care and medicine through the eyes of students, patients, doctors, and researchers. Students from Stanford University and UCSF School of Medicine will join the program as Global Health Fellows and provide mentorship, lead activities and conduct lessons on a variety of healthcare topics.
Details
EHC was initially started by Tokyo Women's Medical and Tokyo Medical Universities in 1996 and has been offered annually since then by VIA, which was founded at Stanford University in 1963.
The EHC program is offered in two tracks:
Both Tracks: Examine approaches to health care and medical education at Stanford University and in San Francisco; explore issues of medical ethics from multicultural perspectives; learn how health care systems are adapting to providing care for LGBTQ communities.

Novice Track (1st – 2nd Year Students): Explore additional health care topics and site visits, such as the Stanford Anatomy Lab and the Stanford Life Flight program.
Advanced Track (3rd – 6th Year Students): Deepen knowledge through practitioner shadowing.
Click on the section headings or ( + ) circles below to view more content:
Photos