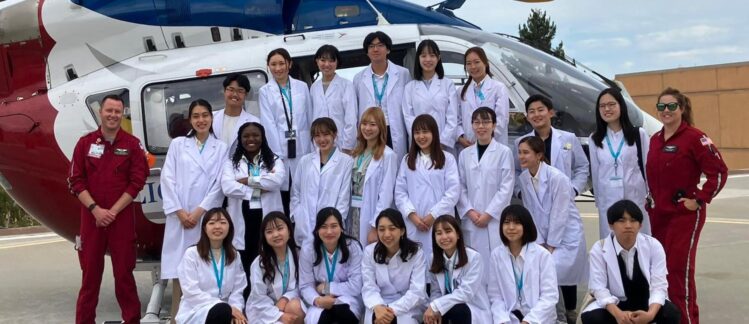 Overview
Program Dates: August 4-16, 2024
Open to: University students studying in a health-related field (pre-med, pharmacy, nursing, public health, etc)
Location: Silicon Valley, with visits to San Francisco & Stanford University
Application Deadline: Spring Deadlines* - Round 1: October 29 | Round 2: December 3 | Round 3: January 7
*Summer program applicants also welcome to apply during the spring application cycle; summer program deadlines will be announced in early 2024.
---
Over the course of 12 days, the Exploring Health Care (EHC) program brings together 15-20 students from medical universities around the world to explore a wide variety of health care topics, from organ transplantation and palliative care to public health and medical education. The health care system will be used as a lens to examine social and cultural challenges more broadly. As participants reflect on their own career goals as future health care professionals, they will receive mentorship from peers and health care experts in the US from diverse backgrounds.
---
Program Application
Continue reading below to learn more about the program, or click the blue APPLY button if you're ready to start your application. After clicking the APPLY button, you will be taken to the application portal to create a user account. This will allow you to save your progress and return to continue your application at any time.
Details
Since launching the EHC program in 1996 in collaboration with Tokyo Women's Medical and Tokyo Medical Universities, VIA has brought over 750 university students from Asia studying in various health care fields to Silicon Valley to explore issues related to culture, society, diversity, and innovation in the context of health care.
VIA Health Care Programs Overview (2024) by VIA Programs
---
Click on the section headings or ( + ) circles below to view more content:
Photos