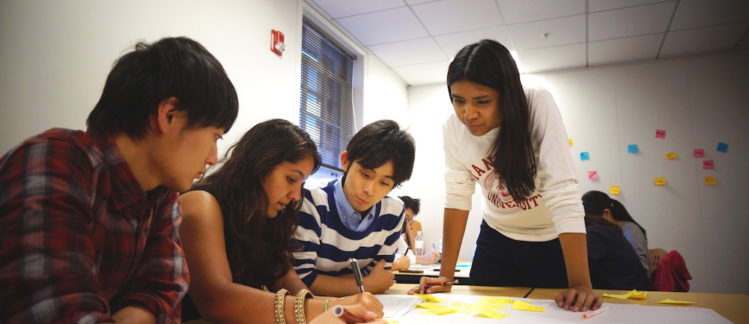 Overview
Program Dates: March 22-31, 2018
Open to: University students (18 and older) from Japan (Japanese citizenship not required)
Location: Stanford, California
Application Deadline: Early Deadline (incl. Kyoto University): December 10, 2017 | Final Deadline: January 7, 2018 (Japan Time)
The Design-thinking for Social Innovation (DSI) Program brings together 30 university students from Japan and Stanford to practice the innovative process of design-thinking for social good. In this 10-day program, you will dive deep into the process of creating innovative solutions and experience working together across cultures as your team applies design-thinking to support an education-focused partner organization.
Details
If you want to see what it's really like to work intensively a US-Japan team and how to use the design-thinking process in real life, this is the program for you!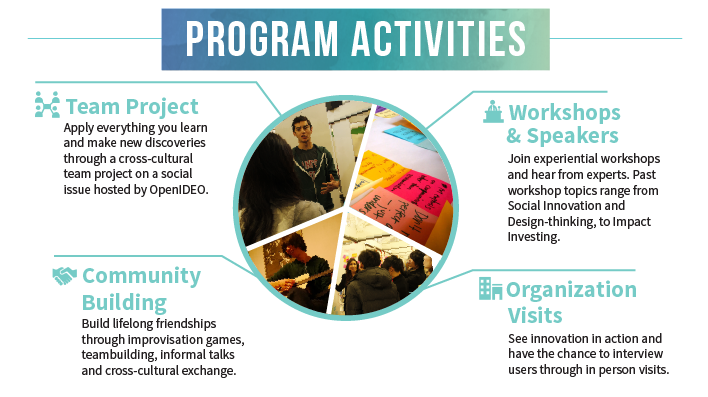 2018 Program Coordinators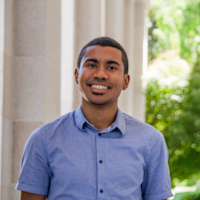 Kevin Chappelle
Stanford Student Host
Hi everyone! My name is Kevin and I'm a senior studying Product Design with a minor in Japanese Studies. I'm so excited to lead this ASB trip — not only because it fits squarely into my academic studies, but I think it will also provide a unique and nuanced application of both design thinking and an understanding of Japanese culture. I'm interested in a variety of art/design fields — graphic as well as conceptual. Last summer I worked as an art gallery design intern, where I was tasked with revamping the visual branding and the patron experience of the gallery. Before that, I worked as a designer for a stationery company in Tokyo, which was a very enlightening experience for me. It showed me how important it is to collaborate between different ways of thinking, and I hope that the course will be a learning experience for everyone (myself included)!
---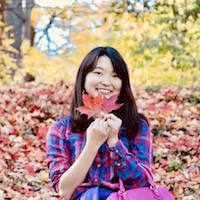 Kana Sanai
Coordinator
Kana participated in the DSI program in spring 2017. This was a time full of meaning and enhanced her abilities in cross-cultural communication. It also had an impact on her ideas for the future. From this experience she gained appreciation for the VIA family and became eager for opportunities to further engage in this wonderful community. She is part of the faculty of Economics at Kyoto University, but now she is an exchange student in Montreal at McGill University for eight months. Her choice to major in economics is due to her belief that simulating the private sector is key for the future of development. She has a love for travel and thrives off of meeting new people and experiencing different cultures. She hopes to be a supportive coordinator by building strong relationships between VIA staff and participants to make sure everyone has a fantastic experience.
---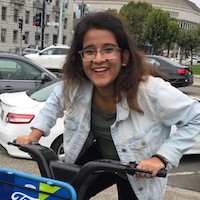 Devangi Yadav
Coordinator
Devangi is currently pursuing her Bachelors' in Electronic Engineering at Osaka University, under the MEXT Scholarship. Her main interests lie in Technology used for improvement of quality of life, which lead into her interest in Social Entrepreneurship & Innovation. Participating in various extracurricular activities promoting international exchange drives her passion for learning more about the world around us. This passion for learning translates to various fields, International Law, she is currently the member of her University's International Negotiation Contest (INC) team, Economics, pursuing a Micro-Masters' in Development and Economic Policy, and Arts, she has multiple experiences as a published Children's book illustrator. She recently joined VIA's ESI program in August 2017, which was a turning point in her world-view, encouraging her to engage rather than observe society. Ready to discuss on any and all issues, she hopes her term as coordinator helps all participants to have a great learning experience in San Francisco & Stanford.
Photos