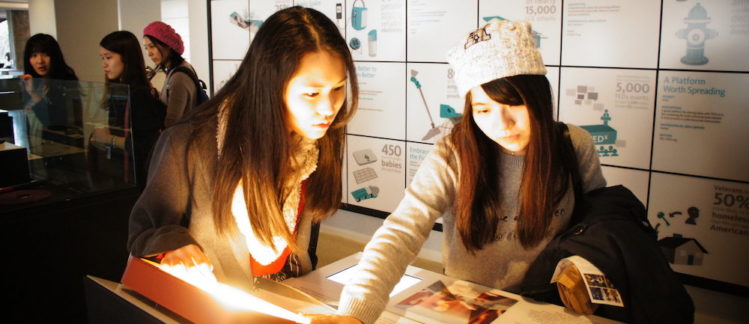 Overview
Program Dates: February 6-16, 2020
Open to: University students (18 and older) & starting professionals
Location: San Francisco & Silicon Valley, California
Application Deadline: Mid-October - Early December (check logistics section for deadlines by university)
The Exploring Social Innovation (ESI) Program brings together 20-25 university students and young professionals from across Asia. In this 2-week program, discover new possibilities for your future, learn innovative ways to make the world the better place, and meet a diverse and passionate group of changemakers from across Asia. You will experience hands-on workshops, visits to innovative companies and exchange ideas with local leaders and global friends.
Details
Follow our aspiring changemakers from across Asia as they travel through San Francisco visiting innovative social change organizations and learning how to harness their luck and embrace their failures! Thanks to our alum and coordinator Yeji Cheon for creating this clip!
---

Whether you are new to social innovation or want new ideas for taking your idea to the next level, the diverse and supportive community ESI will help you think more deeply about who you want to become and how to connect your future with your skills, passion and an international network.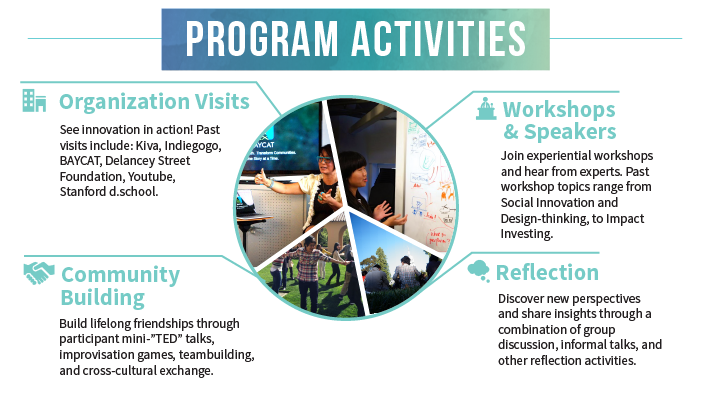 Photos