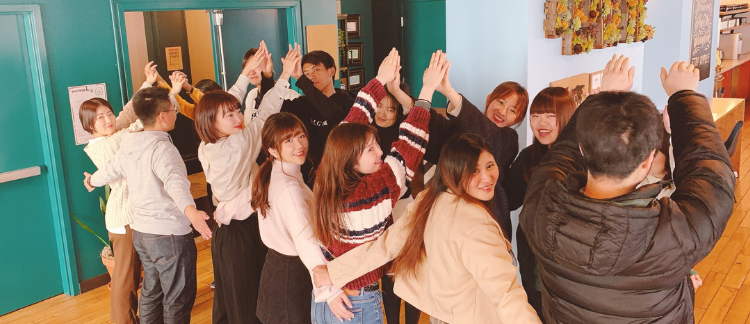 Overview
Program Dates: August 6-16, 2023
Open to: Students & starting professionals from Asia & the US (must be 18 or older)
Location: Silicon Valley, with visits to San Francisco & Stanford University
Application Deadline: Round 1: April 30, 2023 | Round 2: May 14, 2023 | Rikkyo: June 1, 2023 | Univ. of Fukui: June 5, 2023
The Exploring Social Innovation (ESI) program brings together a diverse cohort of 12-20 students and young professionals from across Asia and the US in Silicon Valley for an intensive 10-day exploration of social challenges and innovative solutions. You will discover new possibilities for your future, learn innovative ways to make the world a better place, and meet a diverse and passionate group of changemakers from across Asia. You will experience interactive workshops, group discussions, site visits and guest speakers from innovative companies, and exchange ideas with local leaders and global friends.
Rikkyo University Students: This is a designated partner program for Rikkyo University's Global Leadership Program course GL301: Practical Training as a Leader (リーダーシップ海外体験科目)
---
Information Sessions
Online Session:

April 7 (US Time) | April 8 (Asia Time) – View Recording

Tokyo Session:

April 22 (Sat) 16:30-17:30 Japan Time @ WeWork Iceberg 渋谷
---
Program Application
Continue reading below to learn more about the program, or click the blue APPLY button if you're ready to start your application. After clicking the APPLY button, you will be taken to the application portal to create a user account. This will allow you to save your progress and return to continue your application at any time.
Details

Deepen your learning with topic exploration teams: Participants will be placed in groups of 3-5 based on shared interests in a specific topic. Led by a Social Innovation Education Fellow, each group will meet regularly to reflect and discuss what was learned in relation to the group's topic and work on a small project. On the last day of the program, each group will deliver a short presentation based on their topic with the whole cohort.
Photos