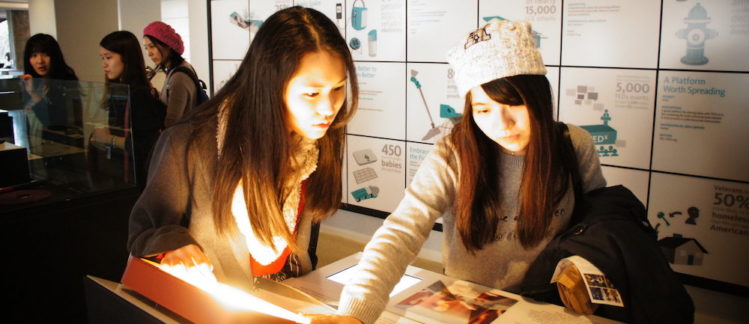 Overview
Program Dates: Spring: February 7-17, 2018 || Summer: July 16-26, 2018 & August 15-25, 2018
Open to: University students (18 and older) & starting professionals
Location: San Francisco & Silicon Valley, California
Application Deadline: Round 1: April 21 | Round 2: May 13 (check Timeline section below for specific university deadlines)
The Exploring Social Innovation (ESI) Program brings together 20-25 university students and young professionals from across Asia. In this 2-week program, discover new possibilities for your future, learn innovative ways to make the world the better place, and meet a diverse and passionate group of changemakers from across Asia. You will experience hands-on workshops, visits to innovative companies and exchange ideas with local leaders and global friends.
Details
Follow our aspiring changemakers from across Asia as they travel through San Francisco visiting innovative social change organizations and learning how to harness their luck and embrace their failures! Thanks to our alum and coordinator Yeji Cheon for creating this clip!
---

Whether you are new to social innovation or want new ideas for taking your idea to the next level, the diverse and supportive community ESI will help you think more deeply about who you want to become and how to connect your future with your skills, passion and an international network.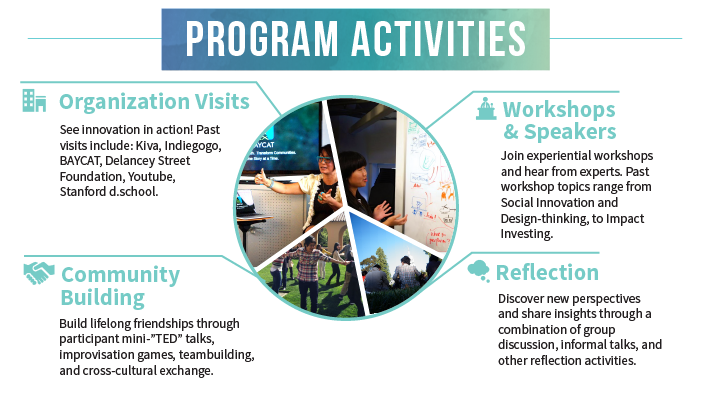 2018 Spring Program Coordinators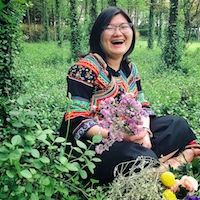 Meihan (Lucy) Lin
Lucy is a past-participant of ESI spring program in 2016. Now she is running a startup in Bangalore, India, meanwhile, she also tries to fill the gap between Indian startups and Chinese Venture capital and Strategic partners. In the past 3 years, she has joined and led several times as volunteer teaching and summer camps in less developed areas. she wishes to brighten up children's lives through education. And her dream is to open a charity foundation to help, encourage and support younger generation through the social innovation to help the lovely world become a better place.
---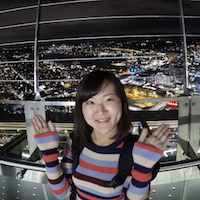 Mami Shimokawa
Mami is studying economics at Keio University in Japan, but currently, she has started her year as an exchange student at UC Berkeley from August! She is passionate about studying not only economics, but also about entrepreneurship and social innovations. Studying abroad has been her dream for a long time, and she had wanted to come back and study at UCB ever since she visited UC Berkeley during ESI 2016! During the program, she was inspired a lot by people whom she met, especially by the coordinators, and she feels that the inspirations she got from ESI have changed her life. Therefore, she is willing to give back to VIA community, and this time, as a coordinator, she is going to devote all of her experiences and knowledge to make ESI Spring 2018 so awesome that all the participants can get meaningful takeaways for their future from the program.
---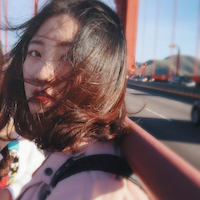 Yufan (Amy) Wei
Yufan, who also goes by Amy, is a senior student majoring in Journalism and Comprehensive Communication. She is very fascinated with storytelling and non-fiction writing. Traveling and sleeping are her favorite activities, so far she has been to Japan, Egypt, Ethiopia, Romania and France (sometimes as a volunteer). She would love to share her stories with everyone one day. Her ESI experience last February helped her clarify her life goals, so she wants to pass this kind of spirit and leadership on to the next generation.
---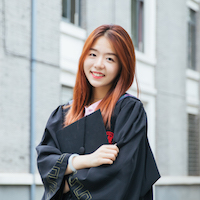 Echo Xi
Echo just graduated from Fudan University in Shanghai, and is now a semester scholar in Watson University based in Boulder, Colorado. She is passionate about education innovation and creating spaces for the young generation to realize their full potential through entrepreneurship. Echo has been to 15 countries on 5 continents for culture exchange and academic research and is still exploring more. She volunteered in Morocco as an English teacher 2 years ago; created curriculum on Augmented Reality programming and worked for a Digital Media Academy summer tech camp as a TA at Stanford this summer. Now Echo is working on building connections between organizations in US and China that share the same mission on entrepreneurship and education innovation.
Photos