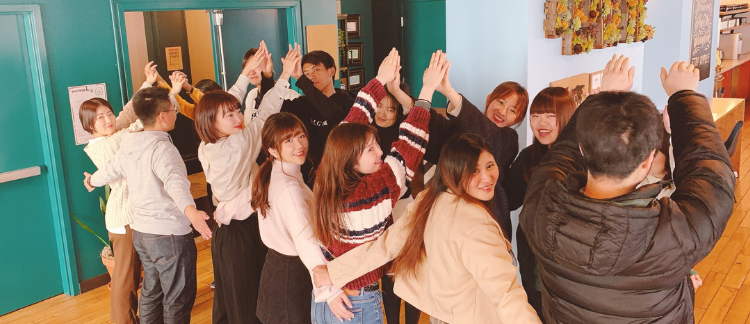 Overview
Program Dates: Aug 2020. Exact Program Dates: TBD
Open to: Students & starting professionals
Location: Virtual
Application Deadline: Summer program application will open in April
The Exploring Social Innovation (ESI) virtual course brings together a diverse cohort of 12-20 students and young professionals from across Asia for an intensive 7-day exploration of social challenges and innovative solutions. You will discover new possibilities for your future, learn innovative ways to make the world a better place, and meet a diverse and passionate group of changemakers from across Asia. You will experience interactive workshops, virtual discussions, guest speakers from innovative companies, and exchange ideas with local leaders and global friends.
Details
Launched in 2010, the ESI Program has inspired and connected young innovators for more than 10 years. The global pandemic is an opportunity for ESI to innovate itself and explore new ways of connecting and inspiring the next generation of changemakers through a virtual format. We are excited about the possibilities, and invite you to join us on this transformative journey!

Deepen your learning with topic exploration teams: Participants will be placed in groups of 3-5 based on shared interests in a specific topic. Led by a Social Innovation Education Fellow, each group will meet regularly to reflect and discuss what was learned in relation to the group's topic and work on a small project. On the last day of the program, each group will deliver a short presentation based on their topic with the whole cohort.
---
To get even more perspectives on ESI from past programs, check out our YouTube playlist of videos that follow our aspiring changemakers from across Asia as they travel through San Francisco visiting innovative social change organizations and learning how to harness their luck and embrace their failures!
Virtual Program (August 2021)
$900 USD program participation fee includes:
15+ hours of live online presentations, discussions, and interactive workshops
Guest speakers from innovative Silicon Valley companies and social impact organizations
Access to an online learning platform with additional information, resources, and opportunities to connect with peers
By joining the virtual program, you won't have to worry about travel time and expenses, and you will still get:
Peer and expert mentorship from topic discussion teams, Social Innovation Education Fellows, and VIA staff
Opportunities to connect with leaders and innovators in Silicon Valley, and beyond!
To build friendships across cultures
To expand your English vocabulary and communication skills in formal and informal settings
To join an international network of VIA alumni who provide support, inspiration, and opportunities to collaborate
Participants who join all online sessions and group discussions, and complete all activities on the online platform will receive a certificate of completion
Compare to In-Person Program Costs (August 2020)
$2,900 USD program participation fee included:

Accommodation
Transportation for program activities
Most scheduled activities
Arrival lunch & graduation dinner

Additional costs not included in the program fee:

Airfare (approx. $2,000 USD)
Travel insurance (approx. $25 USD)
Daily meals (approx. $300 USD)
Optional activities (approx. $200 USD)
Personal shopping expenses ($100+ USD)

Total cost to attend an in-person program: $5,500+
Scholarships
Enlight Fellowship:
Successful applicants for this fellowship will receive a $100-500 award towards the program tuition. In order to apply for the fellowship, you must submit a video essay (instead of typed essays) in your application. To learn more about the Enlight Fellowship requirements, please click here.
Refer a Friend Award:
We'd love to know if you have friends or siblings/relatives who you think would be a great match for the ESI program. If you and someone you recommend is accepted to the program, you will receive a $50 award that will be applied to your program fee.
Note: Awards cannot be combined – successful applicants will receive either a fellowship or an award, but cannot receive more than one.
"In this program, I could deeply understand myself and what kind of person I would like to become. I also learnt that everyone has a chance to change and become a person he wants to be and make a big change in society." ESI 2016 participant from Japan
---
"I am very happy and lucky to be a part of this family. There are three things that I would like to share about VIA ESI. First, meeting with the leaders from different social institutions is a unique chance to explore new ideas for my own project. Moreover, lessons about social innovation and design thinking is very useful and effective when we want to address social problems. Finally, meeting people from different countries and different background is a great chance to learn more about the international communities and the world. I feel like being a part of VIA ESI community is a milestone for my life and a stepping stone for my future goal. This is one of the happiest moments in my life." ESI 2016 participant from Myanmar
---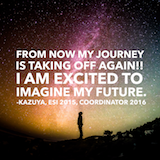 Before coming to San Francisco this time, I had a dream to become an English teacher. After this coordinator experience, I wondered why I limited my possibilities—I can do even more! Of course, English is an indispensable communication tool all over the world. I would like to tell the importance of a global language "English" to students. However, proficiency in English is not enough exactly—the most important thing is how we use English for interaction with foreigners. English has huge possibilities towards "Education" such as VIA program, so I don't have to separate English and other 'Education". So, I want to think about "Education" from many aspects like VIA, for example, "Design Thinking" is a great process for students to think about themselves. Now I am able to utilize this method thanks to this coordinator experience, I could have more confidence in being an inspiring and effective educator. Click to read more…  – Kazuya Aoshima – ESI 2015 Participant, ESI 2016 Coordinator
---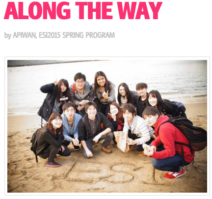 "I see ESI as a unique program that provides a necessary foundation for young changemakers to take their baby steps and empower those who keep asking questions and try to solve them" Click here to read more about Apiwan's personal story and ESI journey!
---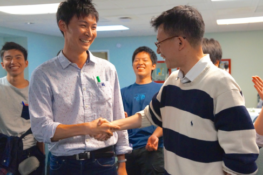 ESI participants have a variety of talents and passions. Yuichi is a winner of 6 national championships for calligraphy in Japan and has developed innovative workshops to harness the power of calligraphy for teambuilding and healing.
---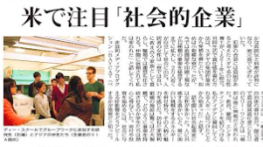 スタンフォード大学のd. schoolで出会った「デザイン思考」は、帰国してからの生活でも役立っています。どんなアイデアでも試してみる、失敗の中からクリエイティブなものを生み出す。スタンフォードの学生達の自由なマインドは、型にはまった考え方しかできなかった私にはとても新鮮でワクワクするものでした!国籍も専門も様々な学生達と共に「社会を変える現場」の最先端に触れられるプログラムです。英語が苦手でも大丈夫!ぜひ皆さんもVIAの仲間になって自分の可能性を広げてください!!」
Application Timeline
April through June: Application period

July: Program preparation

August: Program begins
Sample Program Schedule
The following schedule is tentative. All-cohort online sessions will be held in the morning Asia time, evening US time. They will be limited to 2-3 hours per day (with breaks). Outside of the all-cohort sessions, participants will complete individual and group activities.
Pre-Program Orientation: An orientation session will take place a few weeks before the program, to provide an overview of the course and introduction to the online platform (it will also be recorded).
All-Cohort Online Session

Individual & Small Group Activities

Day 1: Change Starts with Empathy

Creating Community: Setting Group Norms and Expectations for the Program
Interactive Workshop: Empathy-Building

Post a self-introduction to the online platform
Reflect on personal goals
Share preferences for team topic

Day 2: A Deeper Look at Social Innovation

Introduction to Social Innovation
Interactive Workshop: Storytelling for Social Change, Part 1 – Your Personal Journey

Research and post about innovation in your community on online platform
Reflect on personal goals
Share questions for guest speakers

Day 3: Innovation in Action, Part 1*

Silicon Valley Innovators & Changemakers: Guest Speakers and/or Virtual Site Visits

Team topic reflection and discussion
Peer interviews

Day 4: Innovation Tools

Interactive Workshop: Social Innovator Tools and Mindsets (including design-thinking and systems thinking)

Community observation activity
Mid-program reflection
Share questions for guest speakers

Day 5: Innovation in Action, Part 2*

Silicon Valley Innovators & Changemakers: Guest Speakers and/or Virtual Site Visits

Team topic reflection and discussion
Peer interviews

Day 6: Looking Forward

Interactive Workshop: Storytelling for Social Change, Part 2 – Communicating Your Vision
Work on Team Projects in Breakout Rooms

Team presentation practice & peer review

Day 7: Reflection and Synthesis

Team presentations
Reflection and synthesis activities
Virtual graduation and celebration

Final reflection in teams
Individual end-of-program reflection
Program evaluation
*Past ESI programs have included guest speakers and site visits at YouTube, Google, Stanford University, Hasso Plattner Institute of Design at Stanford (d.school), Children's Fairyland, Glide Memorial, Delancey Street Foundation, BAYCAT, The Primary School, and others. Although many Silicon Valley companies are allowing employees to work remotely due to COVID-19, we still expect to have guest speakers from many of the same organizations, and some virtual site visits (may be pre-recorded).
Minimum Participation Requirements
In order to join this program and be able to participate fully, you will need:
Reliable access to the internet
A computer or mobile device with a camera and microphone, or headphones with a microphone
Ability to use the Zoom video call application
Ability to join all online sessions and group discussions
Ability to complete all required activities on the online platform
Application Details
In the application, you can share about yourself [in English] in 3 sections:
Background & Contact Information – Tell us some basic information about yourself and how to reach you.
Deeper Questions – Share your story & show your personality through short essays OR video* by answering the following questions:

Why do you want to participate in a program focusing on social innovation?
What do you hope to gain or improve by participating in this program?
We would like to get to know you better. Please tell us a little about your hobbies or passions, your character, and your plans for the future.

Interview: The final step will be a 10-15 minute Zoom interview with the Program Director. If your application passes the initial screening, you will receive an invitation to sign up for an interview time after the application deadline.
Photos