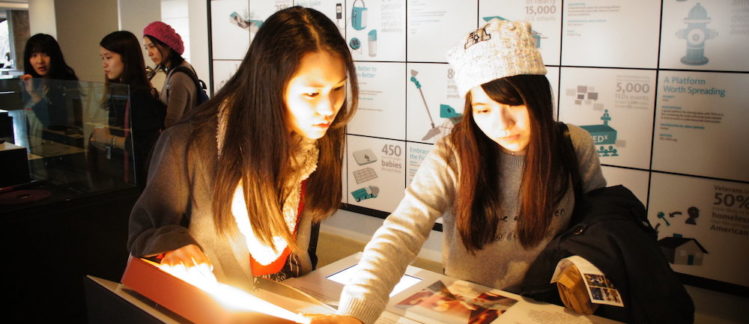 Overview
Program Dates: ESI 1: July 17-27, 2017 || ESI 2: August 16-26, 2017
Open to: University students (18 and older) & starting professionals
Location: San Francisco & Silicon Valley, California
Application Deadline: May 14, 2017
The Exploring Social Innovation (ESI) Program brings together 20-25 university students and young professionals from across Asia. In this 2-week program, discover new possibilities for your future, learn innovative ways to make the world the better place, and meet a diverse and passionate group of changemakers from across Asia. You will experience hands-on workshops, visits to innovative companies and exchange ideas with local leaders and global friends.
Details

Whether you are new to social innovation or want new ideas for taking your idea to the next level, the diverse and supportive community ESI will help you think more deeply about who you want to become and how to connect your future with your skills, passion and an international network.
2017 Spring Program Staff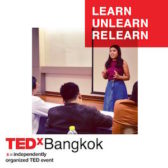 Apiwan Doougphummet
ESI Coordinator
Apiwan is a passionate changemaker from Thailand. A few years ago, Apiwan joined VIA Exploring Social Innovation program which greatly broadened her perspective on creative problem-solving and social innovation. She returned to her home country as research assistant for non-profit organizations and also had the opportunity to facilitate Human Centered Design workshops for social enterprises and university students. This gave her an exposure to different types of social challenges in Thailand and grew her concern to shape to future of her community. Apiwan is currently working in the education sector, with the purpose of leveraging technology and data to address educational inequality in Thailand.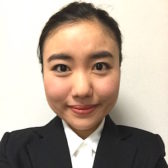 Maria Matsuda
ESI Coordinator

Maria is a junior at Rikkyo University and her major is American and British literature. She was one of the ESI participants spring 2016. The reason she joined the program was to jump into a new world. Although she was new to the idea of "social innovation" before, she expected this program to offer some resources for changing the field of Japanese education. She is interested in education and art because of her sad experience in her school days. In order to support others like her, she wanted to help students who has suffered from serious situations. Now she is thinking about her project influenced by designing the classroom. Besides she has joined the spring coordinator team because this program was one of the turning points to change her life and she wanted VIA to contribute including appreciation.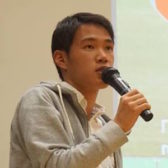 Ryoma Tanaka
ESI Coordinator
Ryoma has strong passion for personal development since he started teaching soccer for his high school students .He learned coaching methodology through this experience and realized the importance of empathy for others. Then he participated in more diversified community through VIA's Design-Thinking for Social innovation program in March 2015 and 3-month extension program supported by Keio university. During his free time, he loves playing and watching sports especially soccer, and sharing new idea with friends!
Cicy Zhang
ESI Social Innovation Education Fellow
Cicy joined VIA as a participant of 2015 ESI summer program and coordinator of 2016 ESI summer program. Holding a Bachelor Degree of Translation and Interpreting from China, Cicy is currently pursuing her master study in Social Entrepreneurship at Watson University in Colorado. Cicy is passionate about international education and creating opportunities for young students all across China to develop them into the leaders of tomorrow. Leveraging her experiences in student organizations and her international work experience, Cicy founded an educational NGO, YouthPower, where she designs and develops leadership training programs for high school and college students. She has delivered leadership training workshops in more than 20 developing countries including Iran, Vietnam, Morocco and Egypt. She is most passionate about learning how to integrate strategy, leadership and sustainability into real transformation in higher and secondary education. She envisions a revitalization of Chinese, as well as global education, through personalized, innovative, powerful leadership development.
Photos