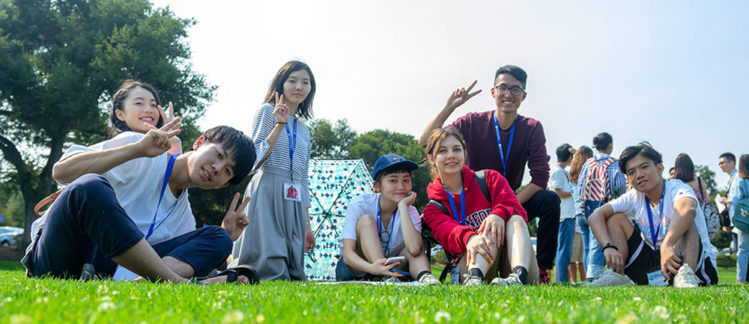 Overview
Program Dates: August 4 - 31, 2019
Open to: Current or incoming university undergraduate & graduate students 18 and older (primarily from universities in Asia, but open to other regions)
Location: Stanford University
Application Deadline: March - May 2019 (please check Timeline tab for specific university deadlines)
The American Language & Culture (ALC) Program in Silicon Valley combines academic English classes with activities aimed at exploring contemporary American culture. The English classes, offered by the Stanford Language Center's English for Foreign Students (EFS) department, are designed to improve students' oral communication in English and guide students in analyzing sociocultural issues, especially current social issues in the San Francisco and Silicon Valley area.
Extracurricular activities, including visiting local organizations and Silicon Valley companies, add a rich experiential element to the students' learning. For over 40 years, the ALC program has brought East Asian students together to improve their English skills, experience the American university lifestyle, and build life-long international friendships.
Details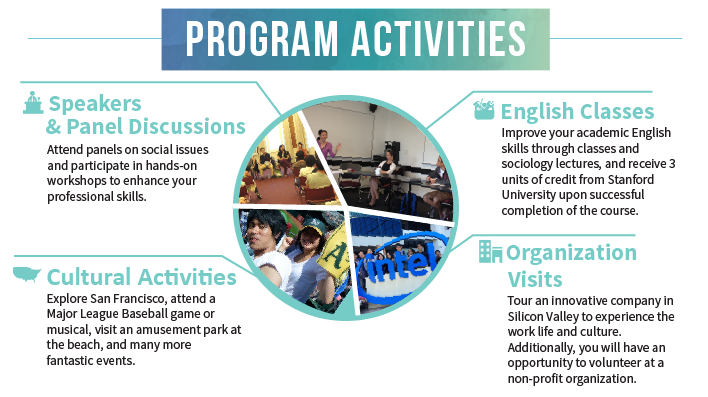 How to learn more!
Click on the blue tabs below for more information about the programs. If you have any other questions, check our ALC FAQ Page for more details. If you still have other questions, you can email us at siliconvalley@viaprograms.org.
Photos