One of the most unexpected gifts of developing and implementing a virtual program has been the opportunity for collaborations that would otherwise not have been possible or imaginable. 
I'm particularly excited to share that I've been able to bring together three former Exploring Health Care team members from three different cohorts in the most recent spring program and the upcoming summer program: Tamara Solorzano (Assistant Director, Summer 2017), Betty Nguyen (Fellow, Spring 2018), and Krystal Smith (Fellow, Summer 2019).
---
Tamara is pursuing a PhD in public health at University of California, Davis. Prior to that, she worked at FEMA (Federal Emergency Management Agency), where she helped coordinate federal-level responses to various disasters, including the COVID-19 pandemic. 
---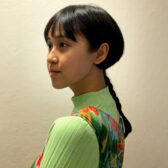 Betty is currently a California Arts Council Administrators of Color Fellow, promoting artistic confidence and facilitating creative 
problem-solving through storytelling with marginalized communities. Prior to the fellowship, Betty worked as a contact tracing lead for Santa Clara County, providing outreach to support impacted communities and facilitating workshops for disaster services workers on racial and health equity.
---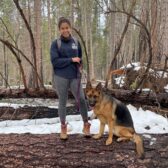 Krystal is an infection preventionist at the Los Angeles County Department of Public Health, where she has been actively involved with efforts to prevent the spread of COVID-19. Krystal aims to provide healthcare facilities and beyond with the tools to successfully prevent disease transmission.
---
As I began thinking about the curriculum for the virtual program last fall, I quickly recognized that the health care professionals that I could engage with were not limited to those based in the Bay Area. And because I had remained in touch with Betty, Krystal, and Tamara, I knew that all of them were either currently or had been involved with responding to COVID-19. This inspired me to create a space for connecting the three of them with one another and give an opportunity to program participants to hear directly about their work with respect to the pandemic. And that is how this online collaboration was born. 
During the most recent program this past March, Betty, Krystal, and Tamara served on a panel where they shared perspectives on the roles of hospital facilities / staff, contact tracers, and the U.S. government in responding to the pandemic. Each of them then led a short workshop based on their experiences. Specifically, Betty illustrated the importance of cross-cultural communication and humility in talking with people who may have been exposed to the virus. Krystal demonstrated the importance of hand hygiene among healthcare professionals (and how such a basic thing as handwashing can sometimes be forgotten or overlooked). Tamara provided an overview of the ways in which different states responded to COVID-19 and the implications of that.
I felt inspired as I listened to Betty, Krystal, and Tamara share their perspectives. It has been a privilege to reconnect in this way, and our collaboration has been an important silver lining during the pandemic. I'm excited for the Summer 2021 cohort to learn from them in August!