Next spring we are looking forward to having an amazing team joining Program Director Anissa Monteon for the February Exploring Social Innovation (ESI) Program. Learn more about these energetic innovators who are excited to inspire the next generation of changemakers in the US and Asia!
Join our upcoming info sessions and alumni panel discussions to meet the team members and learn more about ESI:
Session 1: November 12 (Fri) 5:00 PM US Pacific Time | November 13 (Sat) Morning Asia Time – Zoom Registration Link (click the link to view the event in your local time)
Session 2: December 3 (Fri) 5:00 PM US Pacific Time | December 4 (Sat) Morning Asia Time – Zoom Registration Link (click the link to view the event in your local time)
---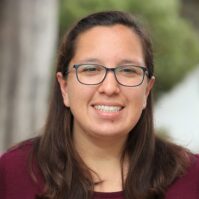 Anissa Monteon, Director
Anissa grew up in Southern California where she attended the University of California, Riverside. It was through her time at UCR that her interest in cultural exchanges really began. Over the four years at the school, she worked closely with international students on projects and language skills. After earning her BA in History, Anissa decided to push herself outside of her comfort zone by joining the Peace Corps. For two years, she lived in Zambia where she worked with teachers to teach English classes and oversee youth camps. After Zambia, she took a one-year assignment with Peace Corps Liberia, where she partnered with a Liberian NGO to work with their literacy program. In 2019, Anissa returned to school to pursue a Master of Public Administration degree from the Middlebury Institute of International Studies at Monterey. During her graduate studies, she has worked with domestic and international partners on education projects. Anissa is passionate about experiential learning and social innovation. She is excited to oversee the Exploring Social Innovation (ESI) program and be a part of the VIA team. When she has free time, Anissa enjoys watching women's soccer, spending time with friends, and going on food adventures with her family.
---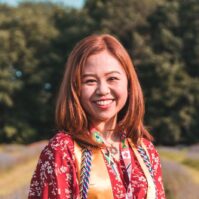 Amy Miyabi Chen,  Social Innovation Education Fellow
Amy is currently an MA candidate and graduate assistant at American University in Washington, DC. Her interest in international education stems from her experiences living in the United States as a Japanese and Chinese immigrant and from her professional and personal experiences living abroad. Her research focuses on cultural competency and cultural humility and how these are life-long practices that develop through intercultural exchange. Her dream is to contribute to a world where people can engage and love across cultural boundaries. Amy is a returning ESI fellow and is excited to meet the students in the upcoming cohort!
---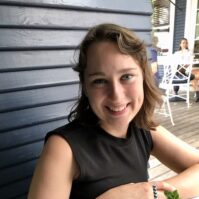 Catherine Mason, Social Innovation Education Fellow
Catherine grew up along the east coast of the United States and has always been curious about languages and intercultural relations. These interests were explored and strengthened through various language and academic programs in France, Morocco, and Japan during high school and college. After earning a BA in European Studies (and minor in Japanese Studies) and an MA Ed. in Elementary Education from the College of William & Mary, she moved to Austin, Texas to start a new adventure. She is currently an academic advisor in the College of Natural Sciences at The University of Texas at Austin. This is Catherine's second experience with VIA, and she is very excited to continue exploring social innovation and supporting ESI participants!
---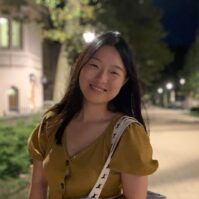 Jessica (Xuecen) Wang, Social Innovation Education Fellow
Jessica was born and raised in China where she received bachelor's degrees in Language and Literature. She is a 2016 alumni of the GLE program (Global Leadership & Engagement) which was concurrent with ESI back then. Then she moved to New York and started her master's program at Teachers College, Columbia University. She explored early childhood education and museum education in New York City by working in private schools and giving tours in the American Museum of Natural History (AMNH). Currently, she works as a counselor helping high school students to apply to their dream colleges. Along with her past experiences, she realized that education should empower students to develop the creativity, leadership, and responsibility inside, by which they became well-rounded human beings. Returning to the VIA community, she feels excited to be part of the ESI Fellows and contribute to the program by facilitating. During her free time, Jessica likes outdoor activities such as walking and hiking with her husband. She also loves visiting different types of museums.
---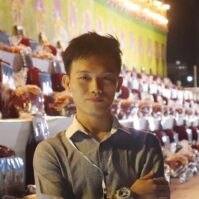 Htet Aung Phyo (Loy), Social Innovation Education Fellow
Supporting the community with strong passion, Htet Aung Phyo @ Loy recently become one of the Exploring Social Innovation Fellows at VIA Programs 2021. He got experience in performing as a Master facilitator of the Active Citizens Program of British Council Myanmar and a course facilitator for digital workplace skills of Myanmar Youth Empowerment Opportunities (MYEO). In addition, from the experiences of working with Multinational companies in Myanmar, he taught himself how to implement strategic and operational plans for the organization that improves engagement and learning & development programs, plus collaborated with stakeholders for talent sourcing strategies and tactics. His favorite quote from Simon Sinek is "Working hard for something we don't care about is called stress. Working hard for something we love is called passion."
---