This spring we are looking forward to having an amazing team joining Program Director Lina Yamashita for the Virtual Exploring Health Care (EHC) Program in March. Learn more about these outstanding mentors who are excited to inspire the next generation of cross-cultural health care professionals!
---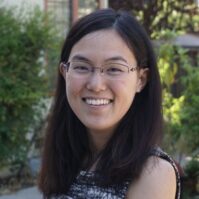 Lina Yamashita, PhD, Director
As a Program Director at VIA, Lina designs programs that aim to cultivate active learning, curiosity, open-mindedness, and cross-cultural empathy among future health care professionals. She's dedicated to introducing participants to diverse topics and perspectives that students otherwise may not encounter in their schooling. As an educator, she seeks to make visible diverse people, places, and perspectives that tend to be less visible. Fluent in English and Japanese, Lina grew up in Tokyo, Singapore, and Manila and has visited more than 15 countries. Lina has a bachelor's in biology and environmental studies from Oberlin College, a master's degree from the Harvard Graduate School of Education, and a doctorate in education from the University of California, Davis. In her free time, she enjoys traveling, exploring bakeries, taking long walks, and playing with her son.
---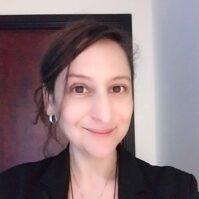 Hinda Majri,  Assistant Director
Hinda moved to the United States as an international student from France. She earned her BA in International Diplomacy & Cultures and Spanish from Otterbein University. While in college, she worked in the admissions office and was very active with the international students' organization. She also interned at the Columbus International Visitors Council where she created programs for international visitors and the Columbus on World Affairs before starting her teaching career as a French and Spanish High School teacher. Hinda continued teaching foreign languages but chose to solely focus on teaching ESL after getting her TESOL Certificate from SIT. She earned her MA in International Education Management from the Middlebury Institute of International Studies at Monterey.  As an International Student Advisor and program specialist at CalArts, she was able to continue to offer support and advising to international students as well as design the online international student orientation. Some of her interests are cultural adjustment and emotional health issues experienced by international students, advocacy, empathy building and ESL teaching techniques. Hinda is also an International Certified Health coach. She loves to spend time in nature, hiking, eating vegan food and reading. She is excited to be part of the VIA team and look forward to supporting participants directly or indirectly.
---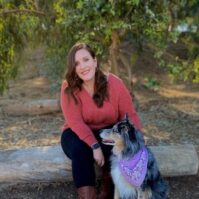 Abby Alvarez, Global Health Fellow
My name is Abby Alvarez and I am a currently working with the Los Angeles County Department of Public Health as a Nurse Consultant. I began working in the Public Health spectrum once the pandemic began, but I've worked in the medical field for over 12 years. It has been an interesting journey these past couple of years, but it's been so rewarding getting to help people through this very difficult time. I am originally from Deerfield Beach, Florida, but I moved to Los Angeles 8 years ago and I absolutely love it here! I live in Long Beach, CA now and it's a nice change being away from the hustle and bustle of the big city, even though its not that far away.
In addition to trying to further my knowledge in the public health arena, I am going back to school in the Spring to work towards my BSN (Bachelors of Science in Nursing). When I'm not working or learning, I like to go hiking or go to the beach with my dog, Monroe. Anywhere that we can go to be in nature and enjoy the sight and sounds is always a great way to spend the day.
---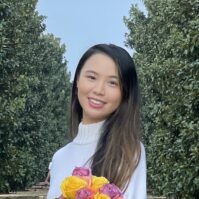 Vanessa Chhoa, Global Health Fellow
Hello! My name is Vanessa Chhoa. I graduated from Dartmouth College in 2020. I am currently working as a Pharmacy Technician at a retail store. In the next few years, I will be applying to Physician Assistant (PA) schools. During my free time, I love cooking, making new things, and traveling. I hope we can trade knowledge of ourselves and our healthcare system during this 1-week program!
---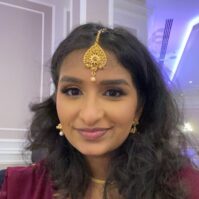 Rebekah Colacot, Global Health Fellow
Rebekah is a senior at the University of Pittsburgh majoring in Neuroscience, minoring in Chemistry and Music, and is receiving a certificate in Conceptual Foundations of Medicine. She currently works at a lab studying microstates in the detection of schizophrenia. Her goal after college is to go to medical school in the hopes of being a pediatric neurologist. In her free time she loves playing and listening to classical music, baking, playing tennis, and doing puzzles.
---