This spring we are looking forward to having an amazing team joining Program Director Lina Yamashita for the March Exploring Health Care (EHC) Program. Learn more about these outstanding mentors who are excited to inspire the next generation of cross-cultural health care professionals!
---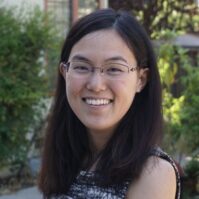 Lina Yamashita, PhD, Director
As a Program Director at VIA, Lina designs programs that aim to cultivate active learning, curiosity, open-mindedness, and cross-cultural empathy among future health care professionals. She's dedicated to introducing participants to diverse topics and perspectives that students otherwise may not encounter in their schooling. As an educator, she seeks to make visible diverse people, places, and perspectives that tend to be less visible. Fluent in English and Japanese, Lina grew up in Tokyo, Singapore, and Manila and has visited more than 15 countries. Lina has a bachelor's in biology and environmental studies from Oberlin College, a master's degree from the Harvard Graduate School of Education, and a doctorate in education from the University of California, Davis. In her free time, she enjoys traveling, exploring bakeries, taking long walks, and playing with her son.
---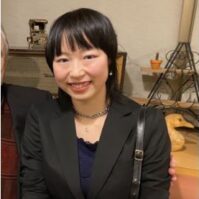 Yuka Iwami, Global Health Fellow
Yuka Iwami is a fifth-year medical student from the University of Fukui. She belongs to the track and field club and exchange club. Yuka has always been interested in doing research, but recently, she is also interested in surgery. She is looking forward to getting to know everyone!
---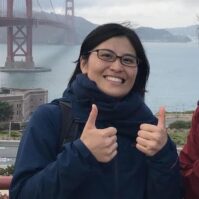 Anna Kokubu, Global Health Fellow
Anna received her bachelor's degree in the U.S. and is currently a fifth-year medical student at Kobe University in Japan. She participated in VIA's Medical Exchange & Discovery (MED) program in 2017 and was a fellow during the EHC Spring 2018 program. She is delighted to be a part of this program and learn with participants. She hopes that it will be a memorable, transformative learning experience for everyone.
---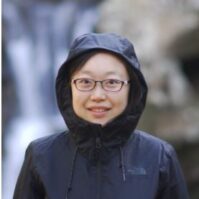 Chao (Christina) Wang, Global Health Fellow
Chao (Christina) Wang received her M.D. degree with a specialty in hepatic surgery from Tongji Medical College, Huazhong University of Science and Technology (HUST) in 2019. Then she went to Ohio State University Medical Center (OSUMC) for liver cancer research. Now she has come back to China and will be working as a general surgeon. Christina participated in VIA's MED (Medical Exchange & Discovery) program in 2015 and was greatly inspired by the open-minded speakers, staff, and participants. She is excited about supporting this life-changing event as a fellow and hoping to share her experience in medical school and lab research with new friends in EHC 2021. Her interests include cross-culture communication, female leadership, young surgeon training, language learning, one-to-one chatting, traveling, and volunteering.
---