This summer we are looking forward to having an amazing team joining Program Director Lina Yamashita for the August Exploring Health Care (EHC) Program. Learn more about these outstanding mentors who are excited to inspire the next generation of cross-cultural health care professionals!
---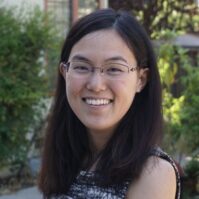 Lina Yamashita, PhD, Director
As a Program Director at VIA, Lina designs programs that aim to cultivate active learning, curiosity, open-mindedness, and cross-cultural empathy among future health care professionals. She's dedicated to introducing participants to diverse topics and perspectives that students otherwise may not encounter in their schooling. As an educator, she seeks to make visible diverse people, places, and perspectives that tend to be less visible. Fluent in English and Japanese, Lina grew up in Tokyo, Singapore, and Manila and has visited more than 15 countries. Lina has a bachelor's in biology and environmental studies from Oberlin College, a master's degree from the Harvard Graduate School of Education, and a doctorate in education from the University of California, Davis. In her free time, she enjoys traveling, exploring bakeries, taking long walks, and playing with her son.
---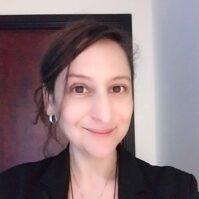 Hinda Majri,  Assistant Director
Hinda moved to the United States as an international student from France. She earned her BA in International Diplomacy & Cultures and Spanish from Otterbein University. While in college, she worked in the admissions office and was very active with the international students' organization. She also interned at the Columbus International Visitors Council where she created programs for international visitors and the Columbus on World Affairs before starting her teaching career as a French and Spanish High School teacher. Hinda continued teaching foreign languages but chose to solely focus on teaching ESL after getting her TESOL Certificate from SIT. She earned her MA in International Education Management from the Middlebury Institute of International Studies at Monterey.  As an International Student Advisor and program specialist at CalArts, she was able to continue to offer support and advising to international students as well as design the online international student orientation. Some of her interests are cultural adjustment and emotional health issues experienced by international students, advocacy, empathy building and ESL teaching techniques. Hinda loves to spend time in nature, hiking, eating vegan food and reading. She is excited to be part of the VIA team and look forward to supporting participants directly or indirectly.
---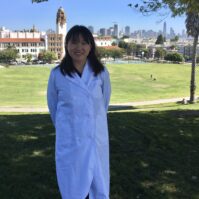 Kazuho Nakahara, Global Health Fellow
I'm a 5th year medical student in Keio University, currently belonging to a psychiatry laboratory to deepen my knowledge of psychiatric disorders, especially of autism spectrum disorder (ASD). Everything I experienced in EHC program has had a great impact on my mentality and future plan. Though it might be a big challenge, I want to become a global healthcare leader in the future that connects research with clinical needs for people who suffer from developmental disabilities. Also, I hope to raise awareness and disseminate information, because it will lead to a society in which the entire society understands the characteristics and accepts the people involved. Apart from the academic activities, I love museum hopping, reading, cycling and listening to Lady Gaga's songs. I'm looking forward to seeing you all!
---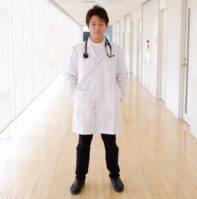 Seiichi Hayashi, Global Health Fellow
Hello everyone! I'm Seiichi Hayashi, a fifth-year student at St. Marianna University School of Medicine. I joined EHC program in 2018, when I was a freshman. I was also one of the members of VIA alumni organizer in 2019. I experienced a lot of open minding things in VIA. Thanks to those experiences, I made friends with many VIA families. I'm interested in emergency medicine, surgeon and especially space medicine. This is because I want to be an astronaut from my youth. My hobby is running, muscle training, kendo, basketball, reading books, watching movies, listening music, enjoy a good meal and… a lot! I'd like to support EHC 2021 participants. I will do my best with this EHC 2021! I'm looking forward to seeing you everyone!
---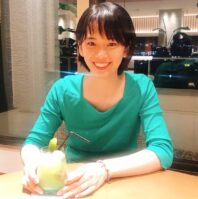 Tomomi Nakane, Global Health Fellow
Hello, my name is Tomomi Nakane. I'm a 5th-year medical student of St. Marianna University School of Medicine. I'm a alumni of EHC program which was held in 2019, spring. This time, I'll participate as a fellow. I belong to Kendo club and Medical simulation club. I love scuba diving since it makes my feelings refresh. I'm exciting to meet you all and spend a great time together 🙂
---