This summer we are looking forward to having an amazing team of coordinators for the August Exploring Social Innovation (ESI) Program. Learn more about these energetic innovators who are excited to inspire the next generation of changemakers in the US and Asia!
---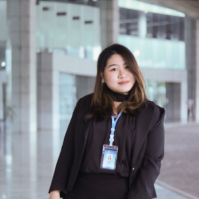 Chalisa Kaewla, Coordinator for Community Engagement
After immersing myself in a totally different culture in Italy for a year as an exchange student, I started believing in the power of learning by doing. I joined School of Global Studies and Social Entrepreneurship (GSSE) at Thammasat University for my undergraduate degree. At GSSE experiential learning (ex. using design thinking as learning approach) is emphasized. To explore my interest in social impact creation, I spent my summer breaks interning at the Stock Exchange of Thailand, Social Development Department, and UNESCO Asia-Pacific, Social Human Science Department. My other interests are taking photos, (experiential) baking and cooking (haha) and of course, trying out exotic food or just eating in general. This summer, I am joining ESI as a coordinator to do my best to contribute to the participant's learning experience with VIA.
---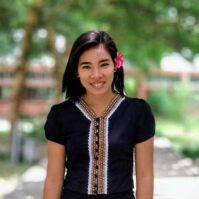 Aye Sandar, Coordinator for Community Engagement
MingalarPar! (Hello) I am Aye Sandar but you can call me Ae. I am from Myanmar and I teach to the students who are about 5 years old. Moreover, I teach teenager and youth English Language plus Social Science. This coming June, many of the alumni from VIA ESI plan to make a workshop based on Exploring Social Innovation in Myanmar. I joined ESI in 2017 and this time I will be helping VIA as a coordinator. The main reason for joining this program is I want to see the challenges in a coordinator role. Moreover, because alumni from Myanmar are planning to give a workshop, I want to improve my skills with ESI, too. This is my first time to be coordinator so I am very excited and I promise I will do my best for participants and for VIA, too.
---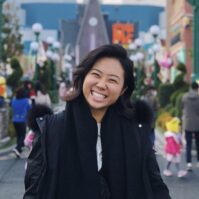 Sayaka Ueda, Coordinator for Community Engagement
Sayaka Ueda is a 3rd year student at Keio University. She has been studying Social Marketing, where one uses marketing techniques to raise awareness on different social issues. After being a part of the ESI program in spring of 2016, she has been focusing on creating a more sustainable world by start her own student-run organization to share the ideas of the Sustainable Development Goals in Japan as well as running an event, Creative Cooking Battle Youth, to get college students to be more aware of the food waste in their daily lives in a creative way. As the Exploring Social Innovations program was an opportunity for her to gain new perspectives on taking steps to becoming a change maker through the cross-cultural communication and various applications of design thinking, she hopes to now share those value with new ESI participants as a coordinator!
---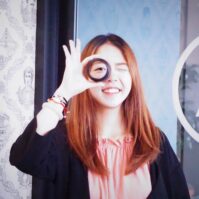 Wenyu Xi (Echo), Coordinator for Community Engagement
Wenyu Xi has served as ESI coordinator in February 2018, and this August will be her fifth ESI journey. Her expectation as a coordinator is to test new program design to support the program development and the team. After achieving her bachelor degree in political science from Fudan University in 2017, Wenyu studied social entrepreneurship for 4 months at Watson University with full scholarship sponsored by Enlight Foundation. This coming fall, Wenyu is pursuing her master degree in Learning, Science and Technology program in University of Pennsylvania. Wenyu believes in human potential to choose differently and make changes. She's grateful for her experience with VIA ESI in the past two years for giving her the space to learn as a practitioner and innovator, where she piloted the first VIA Design your Life online program and the first localized and customized ESI program for NGO talents in China with the amazing ESI team and alumni.
---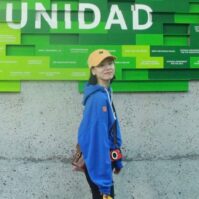 Jin Yang, Coordinator for Community Engagement
Jin spent last two years working at an education think-tank in China and do the research on educational innovation. She has investigated more than 100 cases of educational innovation in China and talked to the practitioners of these cases. She believes that education is to promote to the growth of life, education relevant to real life, and education is about developing lifelong learner. Jin herself is committed to becoming a lifelong learner. As a participant of last year's ESI program, she gained a lot from this program. In April this year, as a coordinator, Jin working with VIA team organized the first Chinese version of ESI Program in Chengdu and had the opportunity to lead workshops on "design thinking" and "design your life" . It enables her to have a deeper understanding of design thinking, and hopes to lead more people to apply design thinking in more fields. Jin's been learning to code and she loves exploring apps and taking photographs and videos.
---