Our alumni often apply their VIA experience to start new endeavors to address social issues. A few of our alumni entrepreneurs are highlighted here.
---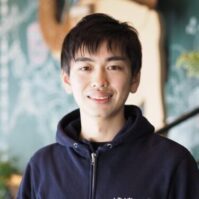 Yuta Tonegawa | American Language & Culture 2006
Yuta is the Founder and CEO of a Japanese non-profit organization called Code for Everyone. Yuta's experience joining VIA's American Language & Culture (ALC) program motivated him to pursue what he wants to do and he started a venture business with his friends when he was 25 years old, which eventually went public.
His ALC experience also helped him gain a global perspective and made him realize that computer science education needs to be strengthened in Japanese schools. In 2015, he founded Code for Everyone with the mission to "make all children enjoy programming." Although the organization is small with around 10 staff members, Yuta works hard with his colleagues and also cooperates with other organizations such as the Ministry of Education, Google, and other partner NPOs overseas to make greater social impact.
---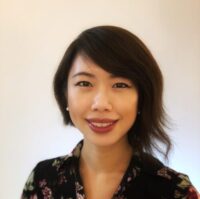 Hillary Lin | Coordinator for American Language & Culture 2008 and Exploring Health Care 2012
Hillary is a physician founder of a mental health and wellness startup. Her company focuses on improving and strengthening personal relationships to better address the problems around loneliness.
Some of her earliest experiences of leadership and building community are from working with visiting Asian students through VIA. Her experience in two VIA programs helped her realize an enjoyment of facilitating the bonds of friendship and collaboration between people to improve their understanding of a new culture. This has influenced her work now on her startup. She still keeps in touch with some of her VIA students to this day.
---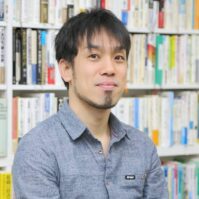 Takanori Kashino | Exploring Social Innovation 2012, 2013, American Language & Culture 2016
Takanori is the founder of Eirene Management School in Japan. Before launching his school, he initially started an educational research non-profit organization after joining VIA's Exploring Social Innovation program in 2012 with the purpose of introducing design-thinking in Japan.
Through VIA's programs, Takanori was able to immerse himself in the entrepreneurial culture of Silicon Valley, including Stanford University. He has been able to utilize his VIA experience in his current work. For example, he has invited a  lecturer from Stanford to hold workshops for professionals, co-hosted an event for professional development with the Institute of Continuing Education (ICE), University of Cambridge, and has been nominated as one of the representative schools in terms of innovation and entrepreneurship by Startup Guide Tokyo.
---
Herman Chan | Exchange for Social Entrepreneurs and Leaders 2012
Herman is the co-founder and executive director of a social enterprise in Hong Kong called Eldpathy, which provides simulation programs to raise the public's empathy towards the elderly. Since its establishment in 2013, it has served over 30,000 participants with more than 40 elderly people trained as program instructors.
Participating in VIA's Exchange for Social Entrepreneurs and Leaders (XSEL) program helped Herman turn his brief ideas into a concrete and actionable plan. Following his participation on VIA's program, he won the Hong Kong Social Enterprise Challenge in 2012 which started his social entrepreneurial journey.
---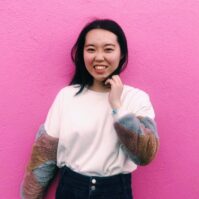 Honoka Nagahama | Exploring Silicon Valley 2019
Honoka founded a student group called Zero Waste Fashion which aims at spreading the culture of "exchange" by holding "Used Clothes Exchange Parties." Honoka credits her experience on VIA's Exploring Silicon Valley (ESV) program to take on this challenge. Before joining VIA, she was not sure what to do in her university. However, by meeting people on the ESV program who were tackling various social issues, she was motivated to challenge herself and contribute to society.
With an interest in an ethical and environmentally friendly life, she made an effort to organize an event that would make students not interested in environmental issues want to participate. Keywords to enable such an event was "fun, cute, and fashionable." Knowing that resources are finite and lifespan of clothes in Japan is very short, she came up with the idea of Used Clothes Exchange Parties where people will come together to exchange clothes instead of throwing them away.
---