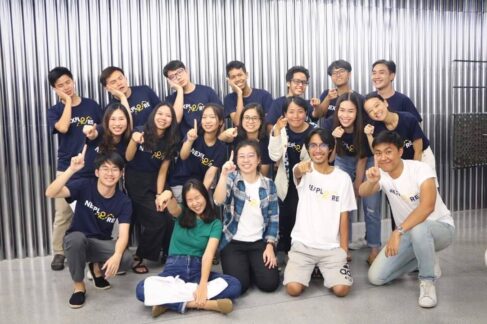 VIA's programs, especially the Exploring Social Innovation (ESI) program which marks its 10th anniversary this year, give participants the  opportunity to reflect on what kind of a person they want to become and serve as a launch pad for taking action to make a positive social impact. The story below is an exciting example of ESI alumni from Thailand who took their program experience to pay it forward as entrepreneurs and launched a new initiative to address social issues in their community back home.
By Chalisa Kaewla
A group of VIA alumni from Thailand who joined the Exploring Social Innovation (ESI) program, Earth (February 2017, Program Coordinator August 2018), Chalisa (July 2018, Program Coordinator August 2019), Bow (August, 2018), Top (August 2018) and Bow (February 2019) came together to maintain the inspiration we gained from ESI by founding a small community called 'NEXPLORE'.
NEXPLORE aims to give its participants an opportunity to better understand Thai social issues and also support VIA alumni to practice using our inspiration to create meaningful social impact together. We connect to explore together.
NEXPLORE launched its first program in August 2019 in Bangkok. The program was called Exploring Thai Social Issues. The theme was inspired from our realization that through ESI we became familiar with social issues in San Francisco, like homelessness, but only had a surface-level understanding about social issues in our own country. We thought NEXPLORE could help us use the ESI methodology to understand our roots. 
NEXPLORE welcomed 16 participants on its first program. The participants were given the opportunity to explore Thai social issues in the field while getting hands-on experience using tools to inspire social innovation, such as design-thinking. We also modeled the change-maker mindset to the participants.