This spring we are looking forward to having an amazing team of coordinators for the February Exploring Social Innovation (ESI) Program and March Design-Thinking for Social Innovation (DSI) Program. Learn more about these energetic innovators who are excited to inspire the next generation of changemakers in the US and Asia!
---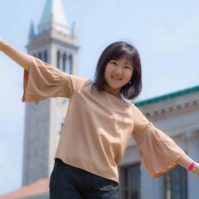 Mami Shimokawa, 
Social Innovation Education Fellow
Mami is a 4th year student of Keio University, Tokyo, and majoring economics. She's been involved in ESI family since 2016, and this is the second time for her to be a coordinator. The reason why she stays connected with ESI is because she loves the moment when she's motivated to learn something new by knowing what other participants are interested in and trying to solve in the society through a lot of fun and creative activities during the program. Now she's curious to find out the relationship between exposure to globalization and people's incentives to get educated in South East Asian countries due to the experiences of ESI and studying abroad at UC Berkeley. She will be proceeding to graduate school to do her research on this topic by using the perspectives of development economics.
---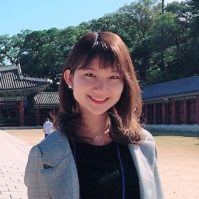 Ayano Sasaki, Coordinator for Community Engagement
Ayano Sasaki is an exchange student in The University of Hong Kong and a junior student in Kyushu University in Japan and studying China Studies in Hong Kong. Through her experience of living in various places in Japan from her childhood, she is interested in social problems in both urban and rural areas so she did internship in Japanese Ministries. To expand her perspective to the world, she joined in one of VIA's program, Global Leadership Engagement (GLE), in 2017. Through the program, she got interest in leadership and social innovation in the international society. After that, she joined 69th Japan America Student Conference and served at vice-chair and a coordinator of 'Technology and Innovation round table' in 70 th Japan America Student Conference in the following year. Also, she joined TOMODACHI MetLife Women's Leadership Program and visited United States to learn leadership. Because of her interest in relationship between Japan and Korea as a Japanese, she was dispatched to South Korea as a representative of Japanese university student by Ministry of Foreign Affairs and served panelist for Japan, Korea and United States trilateral relationships at National Press Club in Washington D.C. Also she was awarded by Korean Cultural Center of Korean Embassy in Japan for an essay about relationship between Japan and Korea. She believes that VIA's program has power to encourage students from Asia to make an action in the real society because for her VIA was also a big turning point of her life to expand her perspective to the world. That is why she wants to make VIA the place where people can find and express themselves and also make a map for their life. She is happy to help students from Asia make use of VIA's very creative and international environment.
---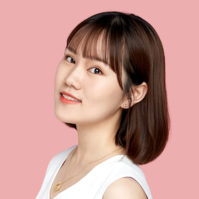 Zhixin (Laura) Chen, Coordinator for Community Engagement
Laura is a graduate student at Columbia University and studies quantitative methods in the social sciences. She likes to think social issues and her interests in social innovation was sparked by her experiences in volunteer teaching and some rural poverty research in college.She joined VIA in 2016 as a ESI participant and gained a lot of innovative insights from the experiences in San Francisco and Silicon Valley. Not only corporate visits brought her solutions that USA utilized to solve social problems, but also participants from other countries sparked her thinking. After her VIA trip, she also put insights into practice and try to find more better ways to move forward social innovation development. Now, she is trying to use quantitative methods to research social problems.For this time, as a coordinator, Laura hopes to help those young students, those potential change makers to expand their horizons and also help to provide a good peer stage for them to communicate and learn together.
---
---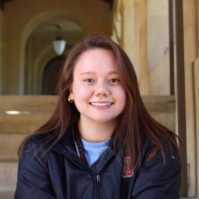 Cristina Ammon & Stefanie Ky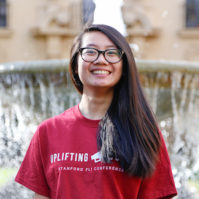 Stanford Student Hosts
Hi everyone! We are Cristina and Stefanie, third- and fourth-year students at Stanford majoring in urban studies and psychology, respectively. In past years, we were both DSI participants and learned how to apply design-thinking to solve problems. Our experiences introduced us to new lifelong friends from around Asia and gave us new skills to use in daily life. We are so excited to welcome new participants to DSI and facilitate a wholesome and rewarding program for the next cohort as we explore design-thinking and sustainability together!
---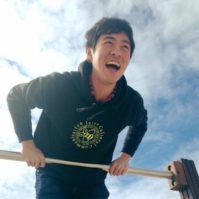 Takuya Higuchi, Japan Coordinator
Hi, I'm Takuya Higuchi, a coordinator for DSI program 2019. I'm majoring in intercultural communication in Rikkyo University. I am currently thinking of going to a graduate school to study more about linguistics and English education. I went to Canada, Spain, and the USA as study abroad; there I learned the importance of cross cultural communication. I also value innovation and creativity since those are what artificial intelligence cannot do and cannot obtain respectively. Thinking of the necessities of sharing personal stories,  I became an organizer of TEDxRikkyoU in 2018 in order to create something new in my university. I am here to help you deal with cross cultural difficulties, to help you think profoundly, and to support your English. My personal connection to VIA is that I participated in VIA, Rikkyo and Stanford project in Rikuzentakata, a city which was destroyed by the Great East Japan Earthquake both as a participant and coordinator. As a DSI coordinator, I will make the best effort to create an environment in which everyone can participate proactively and in which everyone can learn greatly.
---