September concludes an exciting season of summer programs with VIA. In both the US and Asia, we welcomed new staff, launched new programs, and welcomed over 250 new participants and student coordinators to our community.
---
New Staff
We would like to welcome and congratulate our new staff members on taking the program reins and holding on tight for their first time leading programs with VIA.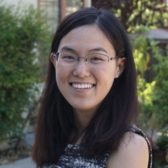 Lina Yamashita, PhD | Medical Programs Director
As the Medical Programs Director at VIA, Lina designs learning experiences that aim to cultivate critical thinking, reflection, and cross-cultural empathy among future physicians, including medical school students from Japan, mainland China, and Taiwan. Read more…
_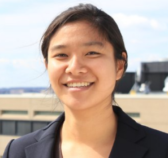 Yuki Ueda | 
Language & Cultural Programs Director
As the Director of Language and Cultural Programs, Yuki works with an incredible team of students to promote cross- cultural exchange and language learning. She is passionate about promoting diversity and inclusive practices in education, because she knows that diverse teams produce the strongest and most creative solutions to our communities' most pressing challenges. Read more…
_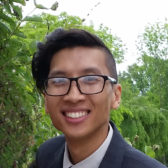 Peter Nguyen | Global Community Fellowship Coordinator
Peter got his masters in higher education in 2011, afterwards he worked for 2 years at a liberal arts college in multicultural affairs and social justice education. In 2013, he decided to join VIA for a gap year between jobs to learn more about Vietnam as a fellow. 4 years later and he's still based in Vietnam where after being a VIA fellow for two years, he started The Lab, a small English center with community center aspirations, with some friends (two of whom also happened to be VIA fellows) in Vung Tau, Vietnam. Now he's back with VIA helping to recruit and develop the community of fellows and trying to support them anyway he can. Read more…
---
A Look at this Summer's Programs
In Asia…
Global Community Fellowship
In June, Patrick Arnold, Director of Programs, and Melissa Golden, Director of Operations, joined Peter Nguyen in Chiang Mai, Thailand to lead the outgoing Global Community Fellowship 2016-17 cohort wrap-up conference and kick off the training for this year's incoming cohort. Meet the 2017-18 Global Community Fellows!
American University: Assessing Community Impact in Thailand & Indonesia
The fellows were also joined by 11 graduate students from American University's School of International Service. Led by faculty member Alex Cromwell, the students completed their practicum by assessing the impact of VIA's fellowship and youth leadership programs from the perspective of the fellows, partner organizations, and students, as well as VIA as an organization. The graduate students embedded with the fellowship training for several days, conducted interviews, participant observations, and also shared their program design and evaluation skills by leading three training sessions for the fellows. They then moved to Indonesia to conduct interviews and observations with VIA partners and alumni in Yogyakarta.
Indonesia Summer Immersion Internship
Also in Yogyakarta, summer interns dove into their immersive learning experience working with local NGO partners. The internships range from 4-8 weeks, and include cultural activities, language lessons, reflections, and continual support from our dedicated Indonesia team, including Izzy Rhoads and Sani Widowati.
Global Leadership & Engagement in Thailand
In Bangkok, outgoing Leadership & Cultural Programs Director Christy Inhulsen led the Global Leadership & Engagement program for its second year in Thailand (read about last year's pilot program). This program brought together students from across Asia to learn and share their perspectives on pressing global challenges. During this immersive experience, participants visited innovative organizations tackling complex social issues, participated in workshops to develop leadership skills, and worked in teams to explore solutions to social issues in the Thai community. They presented their projects to local nonprofit leaders to get practical feedback and suggestions for developing their projects further.
Enlight Environmental Youth Leadership Program in Hong Kong & Guangzhou
Outgoing Youth Programs Brooke Bryant led a group of high school students on a 14 day journey in China through the Enlight Environmental Youth Leadership Program in late July. During their stay, students explored Hong Kong and Guangzhou while developing their global leadership skills around the topic of environmental sustainability.
ACE in China: Sports and Environmental Leadership
For the second year, VIA hosted 10 Duke and Stanford student-athletes for a three-week program that promotes youth development through sports and fosters a greater commitment to environmental protection among ethnic minority youth in underserved communities in western China. Student-athletes joined VIA's partner, China Exploration and Research Society (CERS), in expanding its community education activities as part of an evolving environmental protection strategy.
Social Innovation in Rikuzen Takata
For our final program of the summer, five US university students joined a cohort of students in Japan to explore social innovation and recovery in a community devastated by the Tohoku earthquake and tsunami disaster in 2011. Students spent several days in Tokyo for orientation and project preparations, and then traveled to Rikuzen Takata in the Tohoku region to meet with community leaders and business owners. They applied design-thinking and social innovation tools to develop and propose a project to address community reconstruction needs. This is the third year VIA has facilitated the Rikuzen Takata program, in collaboration with Rikkyo University in Tokyo.
In Silicon Valley…
American Language & Culture
The American Language & Culture (ALC) program, now in its 41st year, combines academic English classes with educational activities aimed at exploring contemporary American culture. Yuki Ueda and her team of 11 student coordinators welcomed 94 students from all across Asia for a one month session housed at Stanford University.
Exploring Social Innovation
Led by Social Innovation Programs Director, Yi Zhang,, the Exploring Social Innovation (ESI) program brings together university students and young professionals from across Asia. In these two, 2-week programs, students experienced hands-on workshops, visited innovative companies and exchanged ideas with local leaders and global friends.
Medical Exchange & Discovery
Finally, the Medical Exchange and Discovery (MED) program, led by Lina Yamashita, brings together students from top medical schools in mainland China, Japan, and Taiwan for three weeks of rigorous comparative health care studies. Through visits to medical organizations across the San Francisco Bay Area, guest lectures, and interactive workshops, participants gained firsthand exposure to the innovative approaches being developed to treat patients from diverse backgrounds. For their final project, they applied design-thinking to the medical field to develop innovative solutions to cross-cultural health care challenges.
VIA staff will also hosted a number of exposure programs and custom programs for individuals, schools, and organizations throughout the summer, including returning groups from Taktopia and Fukuoka Futaba High School.
---
Looking Ahead to 2018
Although we had a busy summer, VIA staff are already planning for next year. In Indonesia, we're looking forward to facilitating the second iteration of Art & Social Movements with SUNY Cortland, and Gender & Conflict Studies with George Mason University in January.
In February and March, our Silicon Valley programs lineup will include the spring Exploring Social Innovation program, Design-Thinking for Social Innovation, and Exploring Health Care.
VIA Indonesia 50th Anniversary
2018 marks the 50th year of VIA's programs and collaborative partnerships in Indonesia. We will host a study tour to celebrate strong community of alumni, students, and partners that has grown from our Indonesia programs in June 2018. Click to learn more!
---
A New Way to Connect
Global Community Fellowship Coordinator Peter Nguyen is spearheading a project to connect current VIA participants, alumni, partners, and those interested in learning more about our community using the communication tool, Slack.
We've prototyped using Slack to keep fellows connected during their time at their posts, and are now opening the public channels up to our wider community. Anyone interested in VIA, our community members, and the work we do is welcome to join. Contact Peter (peter|at|viaprograms.org) to learn more and be added to the VIA network.